Just For You
You're In
Be the first to know our latest tequila news.
Now fill out your profile so we can get to know you over cocktails.
Snow Day the Simple Way
Take a break from deicing and warm up with a Patrón cocktail starring simple mixers for big, warming flavor.
Jan. 10, 2018
Baby, it's really cold outside. With so much snow and ice everywhere you look, take a second to take things easy from the comfort of your own home with 5 super simple avenues to great flavor that will warm you up. Inspired by some of the cool-weather cocktails featured in Cocktail Lab, we found 5 simple mixers to pair with your favorite bottle of Patrón. An ounce of tequila, a splash of something that always works wonders and maybe even the addition of a little squeeze of citrus and you'll have a cocktail that pairs well with waiting for everything to thaw and hanging around the bar cart.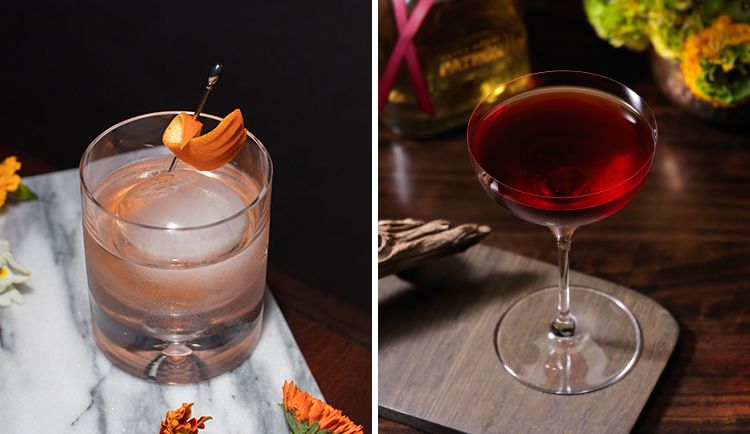 MARTINI Bitter + Patrón Reposado
Inspired by Antes de Cenar and Dapper Dan
Herbal, bitter and citrusy, MARTINI Bitter is the perfect base for an aged, spirit-forward cocktail on a snow day. Paired with the fresh agave and oak flavor of lightly aged Reposado, the deep citrus notes in MARTINI Bitter come out to play since you can't in all of that snow. Add a few dashes of bitters to deepen up your two-ingredient drink further and make cool flavor shine.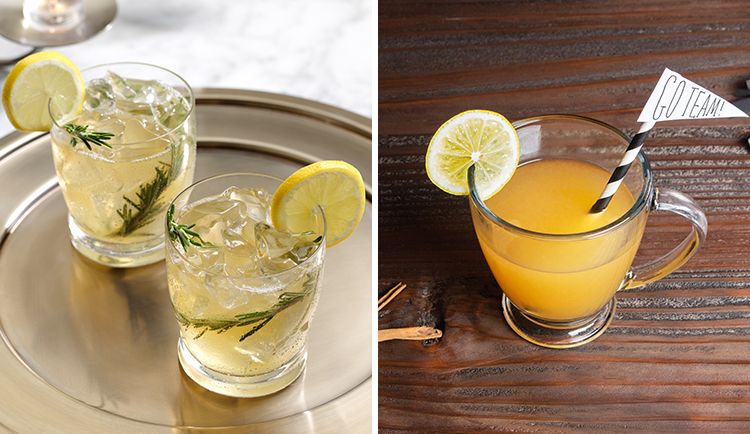 Apple Cider + Patrón Añejo
Inspired by Rosemary Wreath and Sideline Cider
Already a sweet winter classic, apple cider is made to be spruced up with a darkly sweet tequila. Either hot or iced, or really hot if you are snowed in, it provides a flavor that seamlessly matches the oak and agave notes of Patrón Añejo. Take the combination up a notch by swapping cider for calvados, a French apple brandy, that can make cocktails like the Winter Rosé.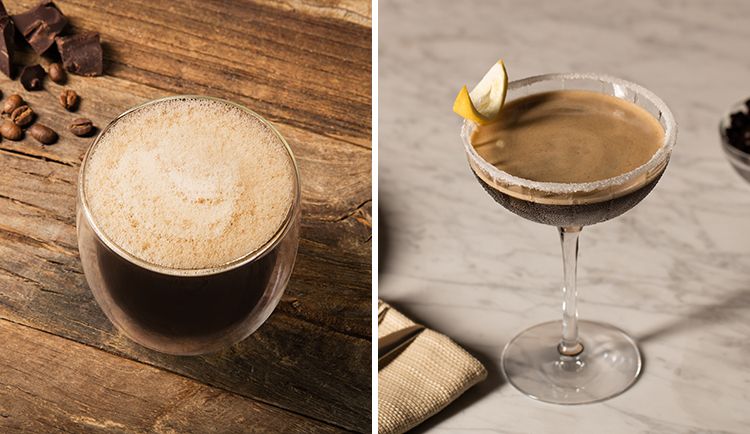 Espresso + Patrón XO Cafe
Inspired by Winter Warmer and Cappuccello
Deep, earthy and smooth as can be makes espresso a Patrón partner-in-crime. Enhance the dark coffee flavor of Patrón XO Cafe liqueur with coffee in its purest form to create a super simple combination. Dress it as you would a cup of coffee with sweetener and cream or add an extra spark with orange and chocolate flavor.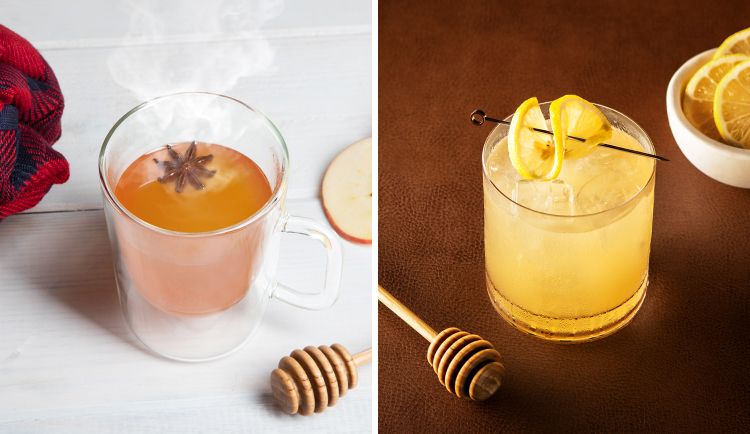 Honey + Patrón Extra Añejo
Inspired by Touchdown Toddy and Gold Rings
Honey, with its lightly floral flavor and soothing sweetness, pairs with the deepened agave notes and earthy elements of Patrón Extra Añejo in a classic way. Pro tip: Create a honey syrup to easily add the complex sweetness into a cocktail and plus it up with a squeeze of lemon to bring brightness to your cold weather cup.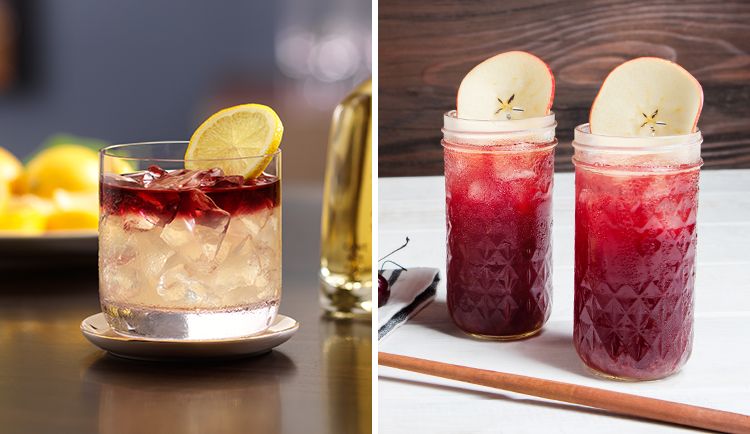 Red Wine + Roca Patrón Reposado
Inspired by La Nueva York and Pom Pom Punch
Wine and tequila do not make a cocktail by themselves, but with the addition of bright fruits or citrus, you'll have really big flavor brewing. A simple cocktail with a great base like the oaky and complex Roca Patrón Reposado makes a floating splash of red wine the star. If you are missing the warm summer days where you sipped sangria by the pool, you can't go wrong with a bit of merlot in your margarita and a night by the fire.
Just For You
You're In
Be the first to know our latest tequila news.
Now fill out your profile so we can get to know you over cocktails.