Just For You
You're In
Be the first to know our latest tequila news.
Now fill out your profile so we can get to know you over cocktails.
Creole Caribbean Flavors Heated Up Patrón's Secret Dining Society in New Orleans
Aug. 4, 2016
Held in a lush outdoor venue in New Orleans, the latest Secret Dining Society, was "let the good times roll at its finest" featuring creative cuisine by Compère Lapin chef Nina Compton and a range of Patrón cocktails.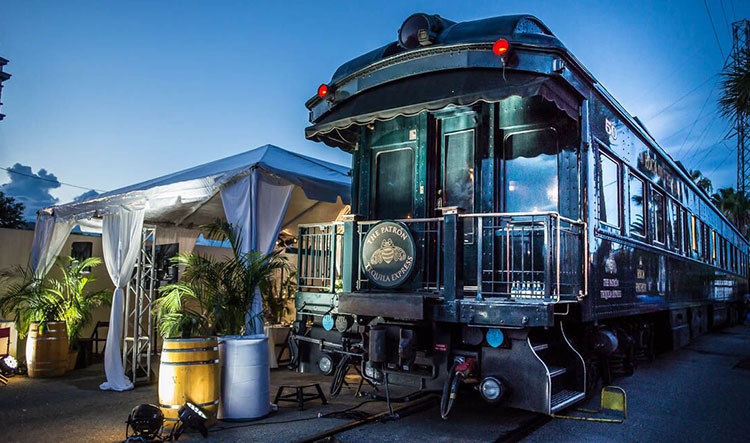 The evening kicked off with citrusy cocktails inside the Patrón Tequila Express train car, which was parked near the historic French Quarter along the Mississippi River. Guests were able to wander about the ornate-yet-cozy, 1920s-inspired interior and soak in the bits of local history.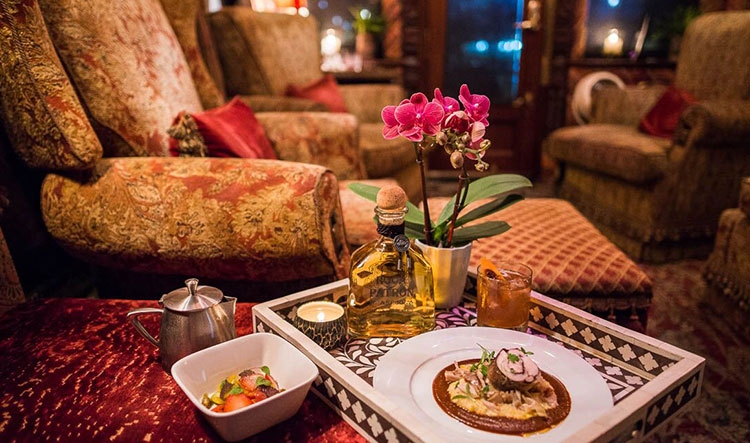 There's a plush room dedicated to former Louisiana Governor Huey P. Long, who allegedly used the train as a private getaway, and another warm, intricately designed room that many consider to be the birthplace of the House of Blues: The owners devised the idea for the chain of music halls while hanging out in that room.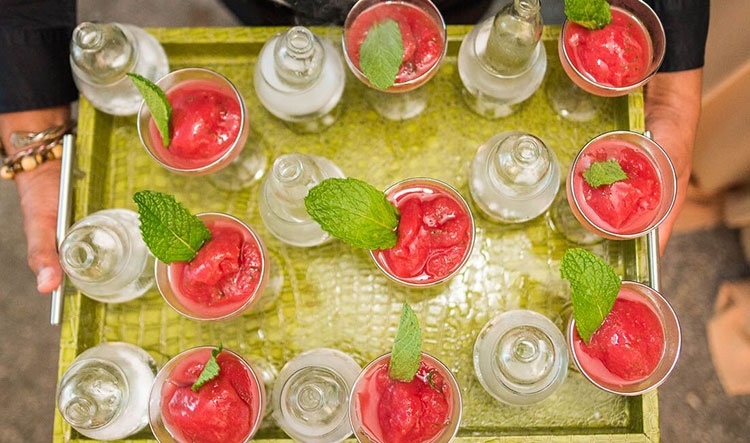 Outside, the pink roses, candles and NOLA skyline served as a perfect backdrop to the Creole Caribbean dishes and complex, handcrafted tequilas.
"I looked at what's seasonal," Compton said. "It's hot and humid in New Orleans, so we're starting off with a strawberry-and-tomato gazpacho—we added tequila to it."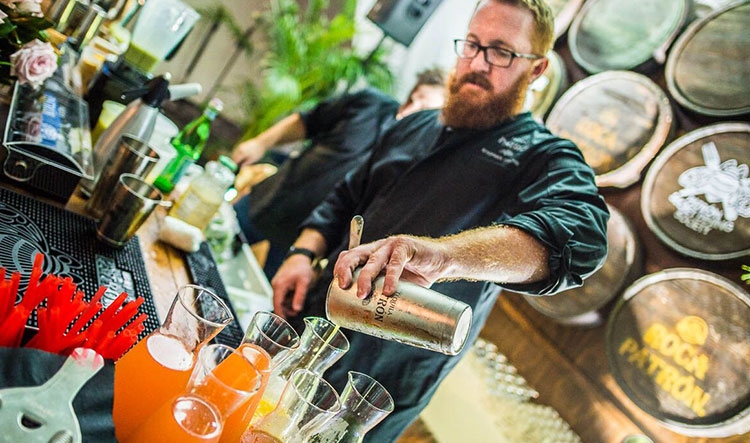 Next came tender roasted chicken atop creamed corn and a rich Patrón XO Café mole paired with a Cacao Old-Fashioned made by Patrón bartenders Stephen Halpin and David Alan. They also hit the mark with impressive inventions like the Cucumber-Coconut Margarita.
"We want you to be able to taste tequila but also be able to taste the other hints and flavors," Halpin said.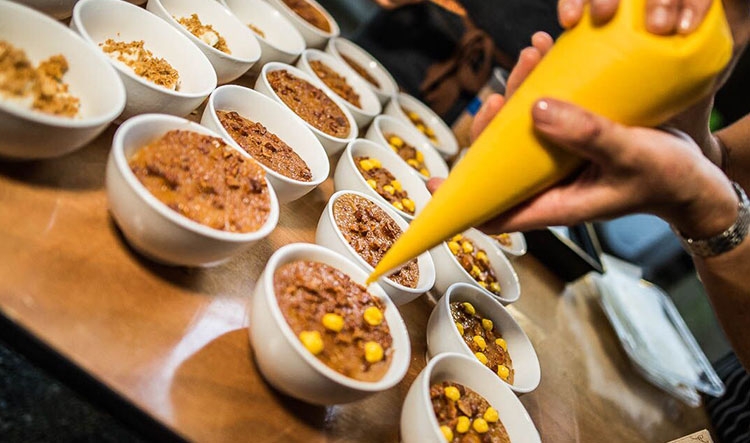 "There was a nice progression to the menu," Compton said, describing how the courses moved from a light gazpacho to a decadent mole to a refreshing, showstopping finale: lime cheesecake paired with a mix-your-own cocktail that involved dry ice.
"It starts off very clean," Compton said, "and all rounds off very well."
The event ended on a sweet note, as guests took a few more sips before venturing into a moonlit New Orleans night.
Just For You
You're In
Be the first to know our latest tequila news.
Now fill out your profile so we can get to know you over cocktails.