Just For You
You're In
Be the first to know our latest tequila news.
Now fill out your profile so we can get to know you over cocktails.
Patrón Pairing Mini Series: Mini Coffee-Crusted Steak Tacos
Aug. 30, 2016
From the Patrón Pairing Mini Series Series
See more
Everyone's heard the phrase "Good things come in small packages," but being able to prove that in just one bite (or sip!) is a real feat. In this three-part "mini" series, Patrón proves that enormously good things happen when you pair tiny bottles (50mL) of tequila with bite-size finger food. Last up: Redefine decadence with coffee-crusted steak tacos paired with the richness of Patrón XO Cafe. In the mood for a cocktail version? The Vietnamese Coffee adds the perfect kick.
Mini Coffee-Crusted Skirt Steak Tacos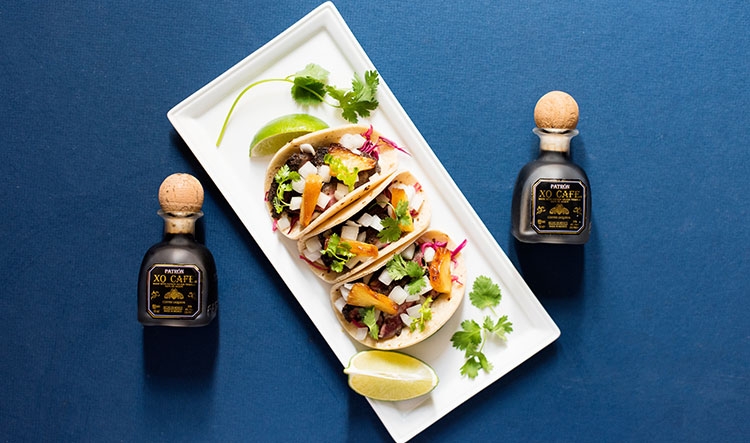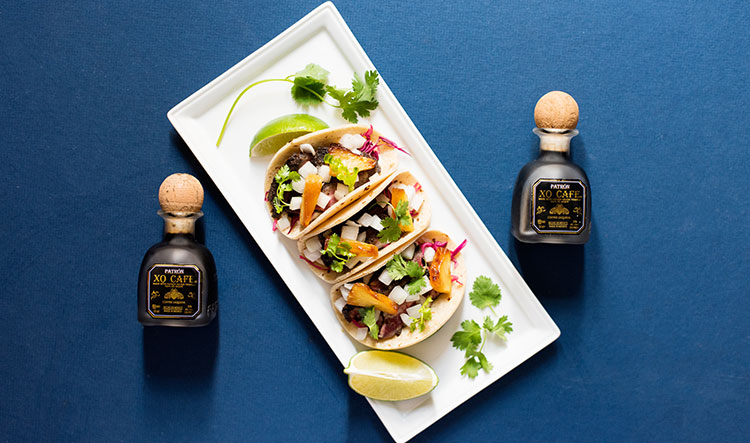 For the Skirt Steak
2 tablespoons coffee, finely ground
1 tablespoon ground cumin
1 tablespoon light brown sugar
2 teaspoons ground coriander
3 pounds skirt steak
Kosher salt and freshly ground black pepper, to taste
In a large bowl, combine all of the spices, except the salt. Mix well then rub onto the skirt steak, set aside in the refrigerator and allow to marinate for 1 hour.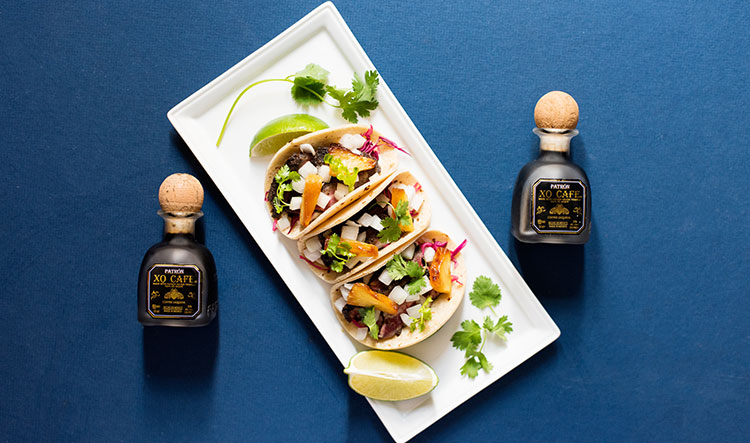 For the Red Cabbage Slaw
3 cups (7 ounces) red cabbage, thinly sliced
¼ cup pineapple juice
2 tablespoons lime juice
1 teaspoon celery seeds
Kosher salt, to taste
In a medium bowl, combine all of the ingredients and season with salt to taste. Cover the bowl and refrigerate until needed.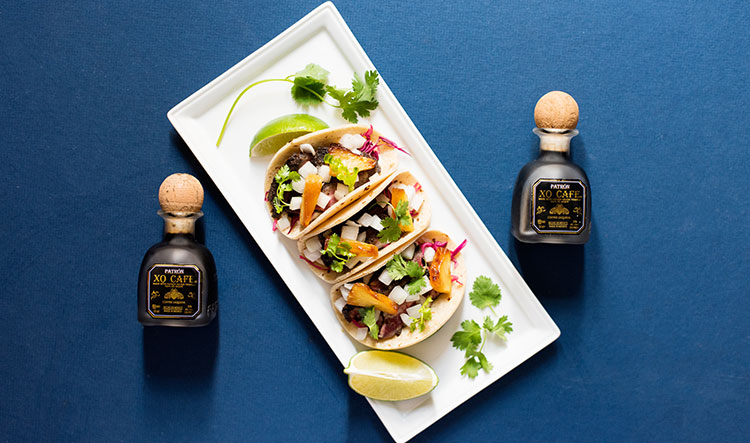 For the Caramelized Pineapple
8 (4 ounces) pineapple chunks, 2 inches long by 1½ inches wide
¼ cup sugar
In a small bowl, lightly toss the pineapple chunks with the sugar. Lay the pineapple chunks in a small sauté pan over medium-low heat. Allow the sugar to caramelize and turn golden brown on the first side, 8 minutes, then flip and cook until the other side is golden brown, 5 to 6 minutes. Remove from the pan and allow to slightly cool. Slice each chunk into 3 thin slices and keep warm on the side.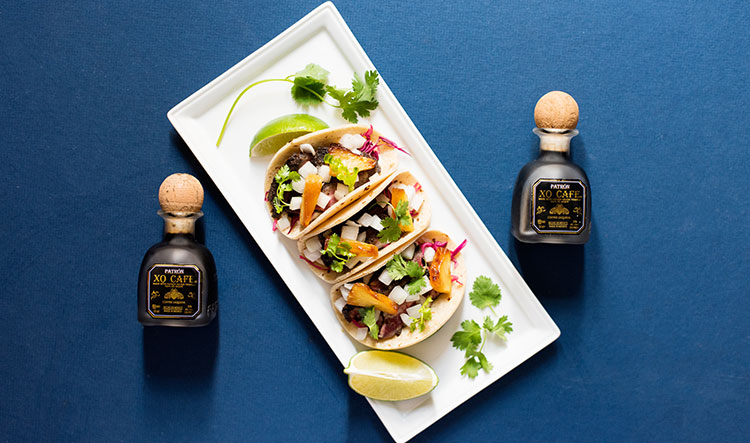 For Assembly
8 mini corn tortillas, warmed slightly
4 tablespoons mayonnaise
3 cups red cabbage slaw
1 small onion, diced
24 caramelized pineapple slices
Cilantro, for garnish
Lay out the warm corn tortillas. Spread ½ tablespoon of mayonnaise lengthwise down the center of each tortilla. Add the red cabbage slaw, diced onion, 3 slices of caramelized pineapple and 3 slices of skirt steak to each tortilla. Garnish with cilantro and serve hot.
Just For You
You're In
Be the first to know our latest tequila news.
Now fill out your profile so we can get to know you over cocktails.