Just For You
You're In
Be the first to know our latest tequila news.
Now fill out your profile so we can get to know you over cocktails.
This Patrón Flask Comes from Almost 200 Years of Craftsmanship
Sep. 7, 2016
Flasks have traditionally been something you covertly hide in a jacket or breast pocket and secretly whip out only when the occasion gets dire—say, a family reunion that goes on a day too long, or your boss's daughter's dance recital you feel obliged to attend.
But thanks to Patrón's collaboration with Jacob Bromwell, the oldest kitchenware manufacturing company in the United States, copper flasks have become a status symbol—and one you'll want to show off with pride.
Like Patrón, Vermont-based Jacob Bromwell has a long-standing heritage for the handmade, producing copper flasks by hand for almost two centuries. A handful of craftsmen worked to ensure that the new special-edition Patrón flask resembled Patrón's iconic cork top, and proves durable enough to last a lifetime.
"It's a custom flask, and for us, it's a very small and exclusive batch," Sean Bandawat, president of Jacob Bromwell, says. To learn more, we asked Bandawat about the process and partnership with Patrón.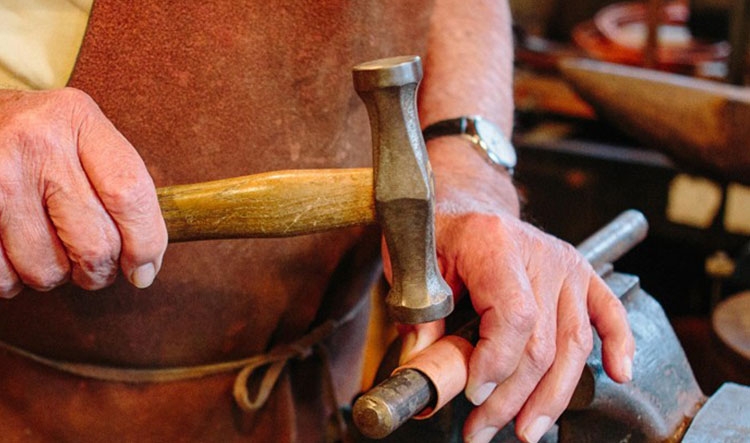 How are your flasks made?
"These are 100 percent handmade, and it's small-batch manufacturing. We do a lot of proprietary things to make each copper flask. First, we take sheets of raw copper and form and bend them into shape. But the part that's most difficult is the hot tin process. During this step, we take sheets of tin and heat them directly to the interior of the copper flask. It adds an old-school element and style that's pretty unique."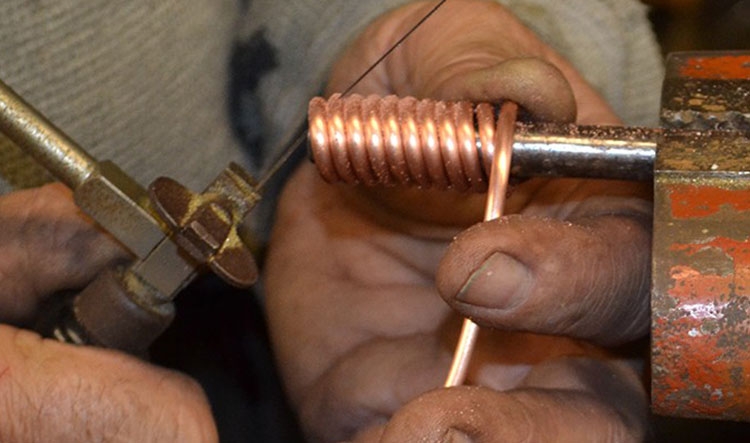 What made you want to partner with Patrón?
"We partnered to make something authentic—what we got is a flask that looks like our original product, but with the signature style of Patrón. It's exclusive."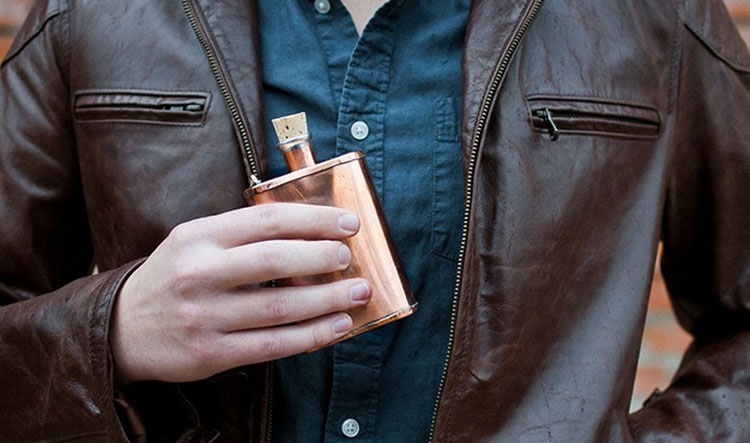 What role does the design and packaging play in the product?
"Each flask holds about nine ounces. We built it to be the most durable and long-lasting way to savor a favorite drink. About five people end up touching it from start to finish, and the total time to produce and package it can take between five and six hours. That's pretty significant for a flask. We also detail and package the flask with distinctive touches: It's topped with a cork, and it comes in a wooden box. So it's much more than just a flask. This is really a piece of art, and it's something that people identify with as classic Americana."
Now that you have the custom container, you need the custom cocktail. Enter The Stache: created specifically for the Patrón flask. Sure, you can't actually own one of the flasks, but feel free to still swoon over them.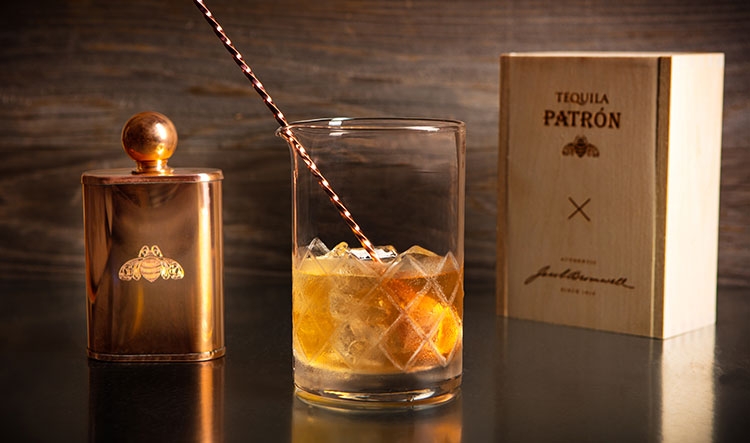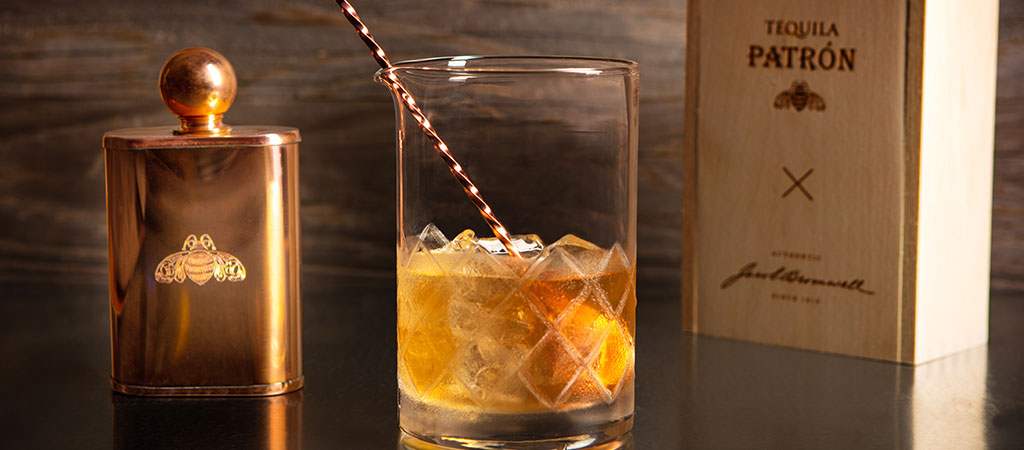 The Stache
2 oz Roca Patrón Reposado
.75 oz tamarind cordial
.5 oz Banane du Brésil
2 dashes Trinity bitters
2 dashes Angostura bitters
Lemon twist, for garnish
Build in a mixing glass, strain, then garnish with a lemon twist. Use a funnel to pour into your flask.
Just For You
You're In
Be the first to know our latest tequila news.
Now fill out your profile so we can get to know you over cocktails.