Just For You
You're In
Be the first to know our latest tequila news.
Now fill out your profile so we can get to know you over cocktails.
Weekend Getaway: 36 Hours in Vegas
Where to eat, drink and sleep during a weekend getaway to Sin City.
May. 25, 2016
It's not all casinos, clubs and The Hangover-style debauchery in Vegas. In recent years, Sin City has emerged as a sophisticated destination for discerning eaters, design hounds and culture seekers. From meals made by Michelin-starred chefs to craft cocktails to stylish boutique hotels, here's how to spend an ideal weekend in Sin City.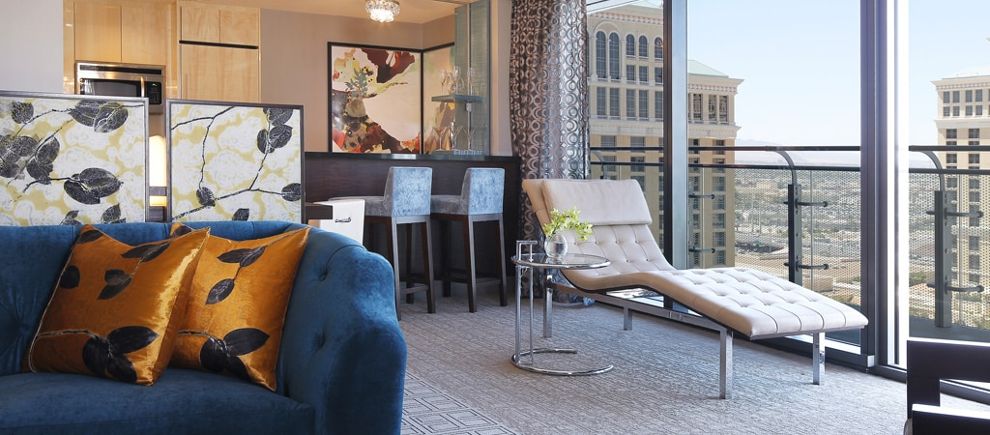 3 p.m.: Check in to The Cosmopolitan of Las Vegas, the city's most design-forward hotel. The sleek lobby feels like stepping into the future, with a seamless iPad check-in process and excellent people-watching. Slip on your bathing suit and revel in the Marquee Dayclub pool party until sunset. Or relax in the Sahra Spa & Hammam, which has canyon-like walls that evoke the desert and hot stone slabs in the steam room.
8 p.m.: Make a reservation at Joël Robuchon at the MGM Grand Hotel and Casino, the only eponymous dining salon named after and run by the master chef. The jewel box of a restaurant serves ornate French fare, like sea urchin on fennel potato purée flecked with orange.
11 p.m.: Back at your hotel, stop for a nightcap at The Chandelier, under the sparkling lights of two million beaded crystals. The tri-level space offers different experiences on each floor, including cocktails featuring molecular garnishes made tableside.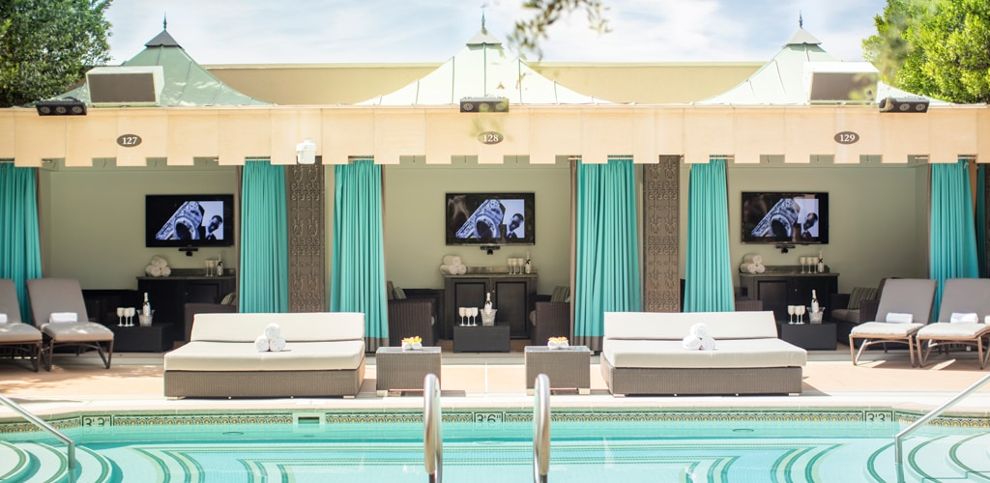 10 a.m.: Go big or go home. Rent a cabana for the day at The Palazzo Las Vegas pool. Your oasis is stocked with water, fruit and the option for a poolside massage.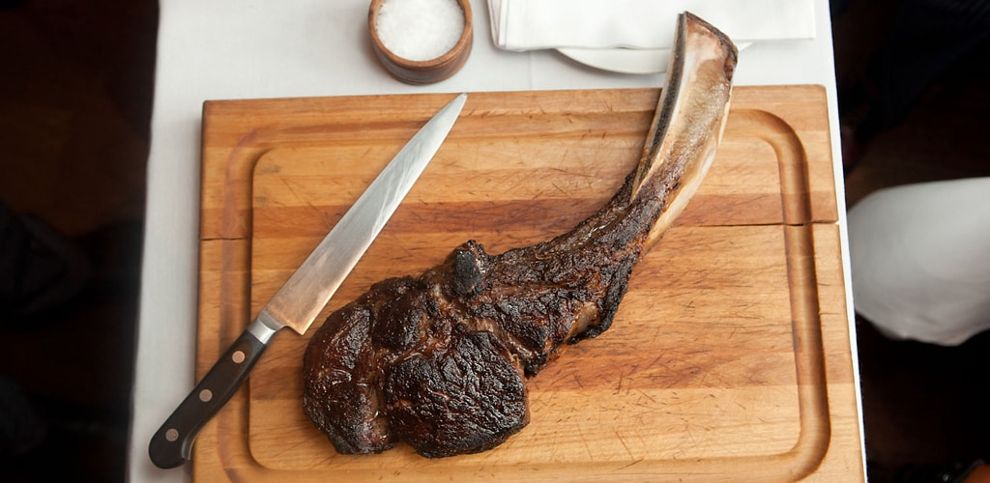 1 p.m.: Escape the heat and grab a seat at the taverna at CarneVino, Mario Batali's hit steakhouse at the Palazzo. Cuts are dry-aged for six to eight months and are ordered by the inch. Pastas are foolproof, too.
8 p.m.: Wing Lei, the first Chinese restaurant in the country to be awarded a Michelin star, is located in the Wynn hotel and mashes Chinese flavors with Western techniques. Standouts on the Cantonese-Shanghainese-Sichuan menu include smoked salmon salad with mandarin oranges, pickled shallots and pineapple-yuzu vinaigrette, all arranged into a flower.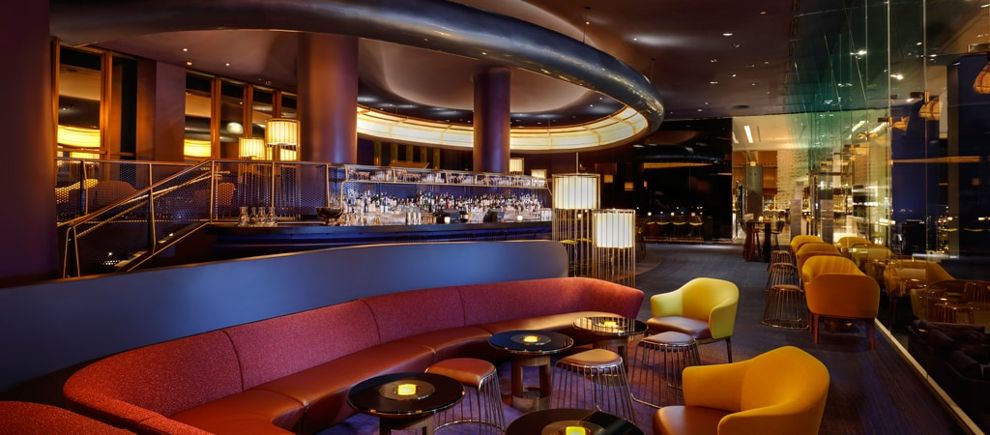 11 p.m.: Soar above Sin City with a drink at Alain Ducasse's Skyfall Lounge, located on the 63rd floor of the Delano. Floor-to-ceiling windows reveal 180-degree vistas of Vegas—and every seat offers an unobstructed view of the skyline.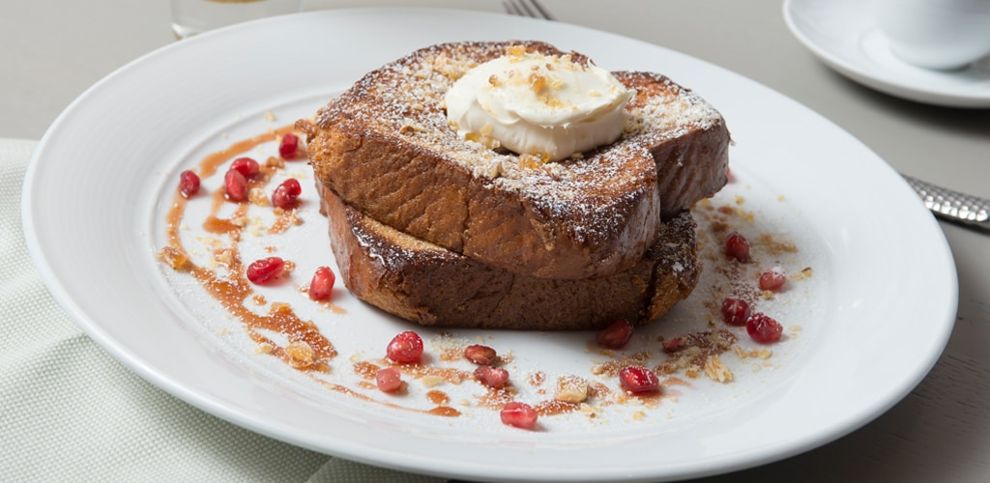 Noon: Sunday brunch at Andiron is legendary. It kicks off with a plate of house-made doughnuts. Then come caramel custard French toast with pomegranate syrup, almond brittle and whipped cream; fancy grilled cheese sandwiches; and a hash skillet cooked in cast iron over a wood-burning grill. Don't overlook the dessert table, which is brimming with candy, pastries and other baked goods.
3 p.m.: Before takeoff, have one last drink at Atomic Liquors, Vegas's oldest bar, named for a time when customers watched atomic blasts from the roof. The Rat Pack and the Smothers Brothers drank here after nightly shows, and Barbra Streisand even had her own seat.
Header Photo: Courtesy of The Cosmopolitan of Las Vegas
CarneVino Photo: Courtesy of Kelly Campbell
Just For You
You're In
Be the first to know our latest tequila news.
Now fill out your profile so we can get to know you over cocktails.