Just For You
You're In
Be the first to know our latest tequila news.
Now fill out your profile so we can get to know you over cocktails.
National Tequila Day
Celebrate National Tequila Day 2023 with PATRÓN and Sharpen Your Expertise of the tequila making process
Jul. 21, 2023
National Tequila Day – also known as International Tequila Day – on July 24th is a perfect time to enjoy PATRÓN cocktails. It's also a great time to brush up on tequila knowledge. So, while you're in celebration mode, share a few tequila fun facts with your friends.
SO, HOW MANY TYPES OF TEQUILA ARE THERE?
There are four main varieties of tequila: Blanco (Silver), Reposado, Añejo, and Extra Añejo. Blanco tequilas are clear and unaged, reposados are aged for at least 2 months, añejos are aged for a minimum of 12 months, and extra añejo tequilas must be aged for at least 3 years. PATRÓN even makes the PATRÓN 10-year Extra Añejo 10 Años, which is aged in American oak barrels and hybrid American/French Limousin oak barrels and is the oldest tequila produced at Hacienda Patrón.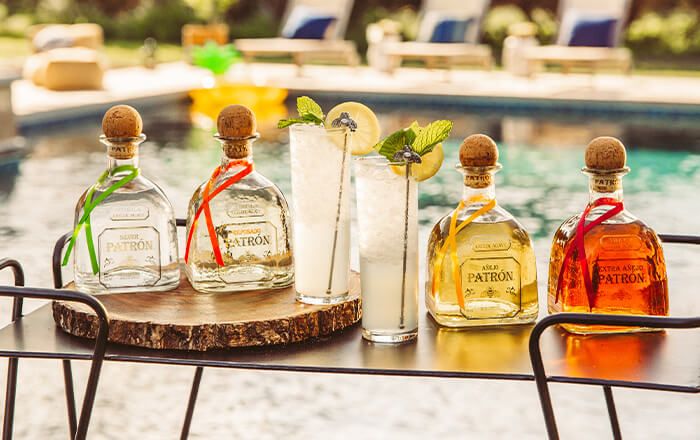 The new PATRÓN silver tequila offerings include PATRÓN Ahumado Silver, a s​​moke-kissed silver tequila made with​​ 100% Weber Blue Agave, and PATRÓN El Cielo, a prestige silver tequila with naturally sweet flavors and an undeniably light-tasting, fresh, and ultra-smooth finish. PATRÓN has also introduced new reposado tequilas in recent years, including PATRÓN Ahumado Reposado, a smooth, sweet, and smoky tequila, and PATRÓN El Alto, composed of Extra Añejo—aged for four years—and blended with exceptional Añejo and Reposado tequilas, resulting in a unique high-end tequila that beckons to be savored.
WHY WEBER BLUE AGAVE?
Tequila is technically a type of mezcal, but not all mezcal is tequila. A main difference between the two spirits is the type of agave that's used to make them. Tequila only uses Weber Blue Agave, while mezcal can be made with a variety of agave plants. Also, much like Champagne in France, only certain regions in Mexico can legally make tequila.
HOW MUCH AGAVE IS THERE IN TEQUILA?
Tequila must be made with at least 51% Weber Blue Agave. However, PATRÓN is handcrafted from only the finest 100% Weber Blue Agave and is carefully distilled in small batches at the Hacienda Patrón distillery in Jalisco, Mexico.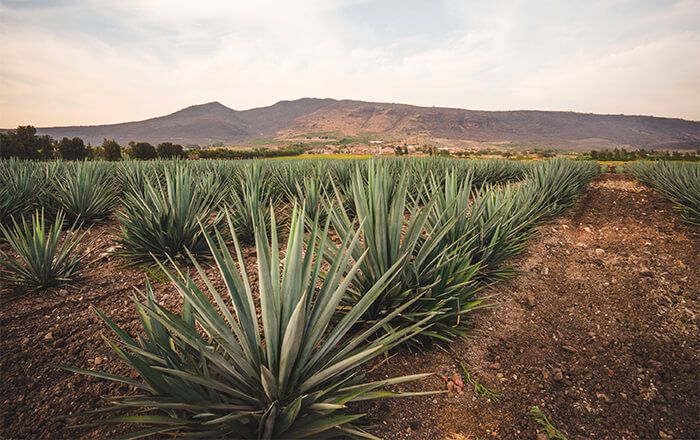 HOW LONG ARE WE TALKING?
Agave ripens slowly. As a matter of fact, it takes eight or so years before it's ready to be harvested. The sugar content in the piña must be very high. The older, the sweeter.
WHO'S HARVESTING THE GOODS?
Jimadors are the skilled workers who harvest the agave. Dressed for long days in the sun and often wearing cowboy hats, ours take great care to find and uproot only those Weber Blue Agave plants with optimal sugar content for the PATRÓN distillation process.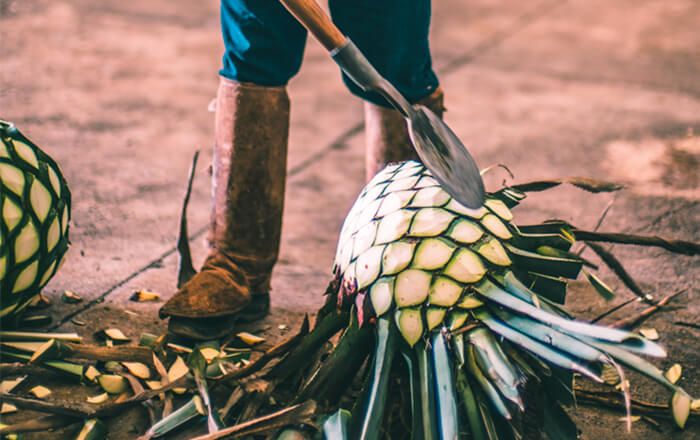 AND WHAT ARE THEY USING?
The coa is a round-bladed pole axe used to harvest the agave. Steeped in tradition, jimadors often pass down their coas from generation to generation.
WHAT HAPPENS NEXT?
Tequila is made with the heart of the agave known as the piña. It can weigh anywhere from 80 to 200 pounds when harvested. PATRÓN selects the choicest piñas with a high sugar content for all of its ultra-premium offerings.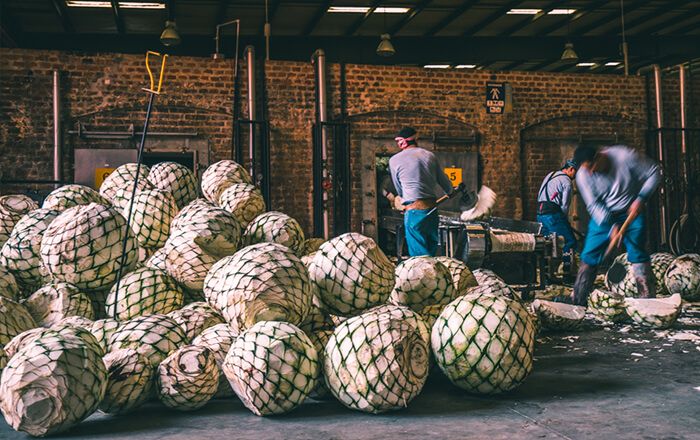 DOES MAKING TEQUILA TAKE TONS OF WORK?
As a part of the PATRÓN tequila-making process, the piña is hand-chopped, baked, and crushed by a roller mill and a two-ton volcanic stone wheel called a Tahona.
HOW HANDCRAFTED IS OUR TEQUILA?
From harvesting the agave in the fields to placing hand numbered labels on each bottle, PATRÓN is meticulously handcrafted by our familia.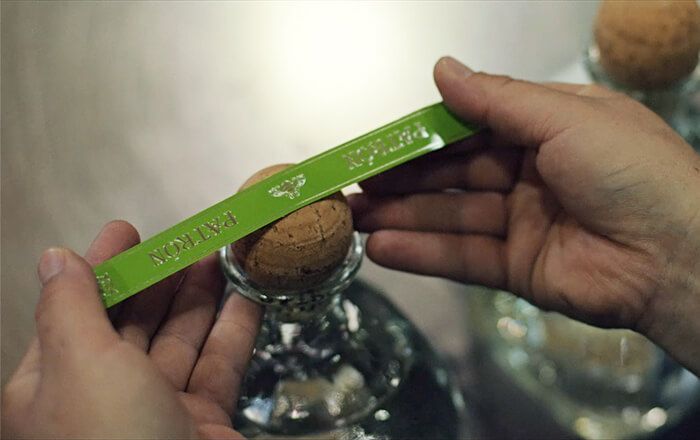 SHOULD I FEEL GOOD ABOUT DRINKING PATRÓN?
Hacienda Patrón recycles the by-product that is left over from the tequila-making process and repurposes it as a natural fertilizer. Water is also recycled through reverse-osmosis as a part of the company's commitment to sustainability and protecting the environment. Learn more about Patrón social, environmental, and corporate responsibility.
IS PATRÓN TEQUILA 100% ADDITIVE-FREE?
Yes. Due to an unwavering commitment to craft, authenticity, and integrity PATRÓN Tequila is handcrafted using only the finest ingredients and never includes additives. Learn more about our additive-free tequila.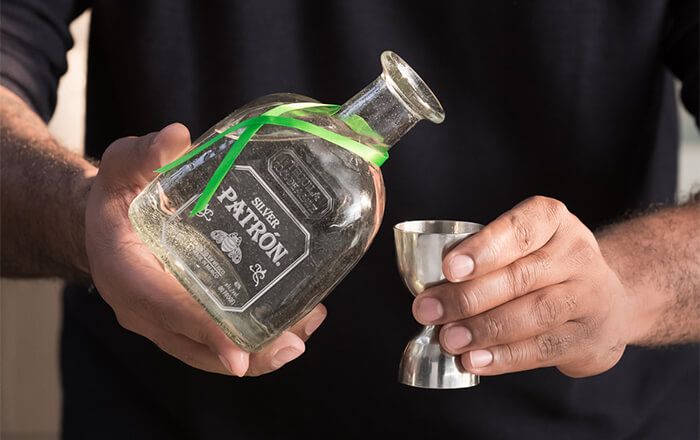 WHAT OTHER OCCASIONS CAN BE CELEBRATED WITH PATRÓN?
Appreciated around the world as versatile and sophisticated, PATRÓN ultra-premium tequilas are an excellent addition to any celebration. They're also certified Kosher for Passover by Mexico-based Supervisores en Calidad Kosher.
Whatever your occasion, make it simply perfect with PATRÓN Tequila.
Just For You
You're In
Be the first to know our latest tequila news.
Now fill out your profile so we can get to know you over cocktails.