Just For You
You're In
Be the first to know our latest tequila news.
Now fill out your profile so we can get to know you over cocktails.
Margarita Pitcher Recipes Make Entertaining Easy
Host like a pro with these 5 tips to effortless gatherings.
Feb. 18, 2020
From the Margarita of the Year Series
See more
Some of the best moments are created when shared with our favorite people. So, why don't we entertain more often? Unfortunately, long to-do-lists and daunting preparations can derail the best of hosting intentions. This year, stop entertainment anxiety in its tracks. Impress your guests with a party-perfect batch of Patrón Classic Margaritas and these five tips to stress-free entertaining.
Make it an occasion by adding Patrón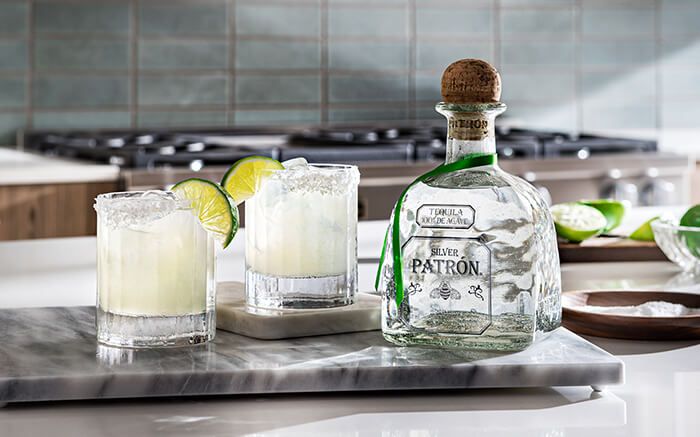 Margarita pitcher recipes are a welcome treat anytime. They heighten the excitement of watching the big game or streaming a favorite show. They can create toast-worthy moments at brunches and dinner parties, or simply show unexpected guests you're glad they stopped by. Whatever brings you together, Patrón's Party-Perfect Margarita pitcher recipe takes the undeniable appeal of the Patrón Classic and multiplies it for a crowd-pleasing favorite that represents casual refinement at its best.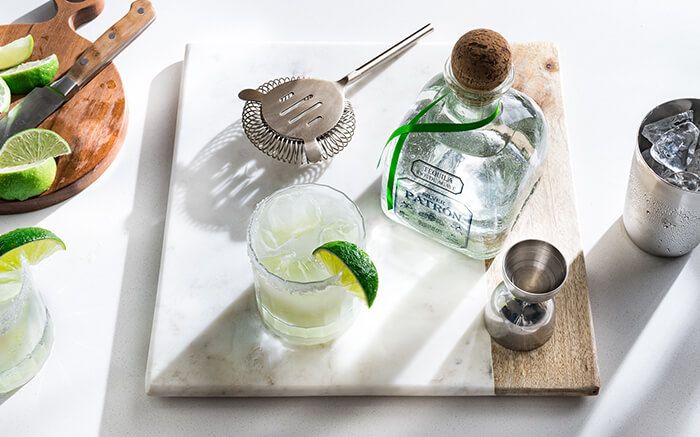 By keeping a few staples on hand, a pitcher of delicious margaritas is always just minutes away.
Patrón Silver and Citrónge Orange Liqueur are essential ingredients for the classic margarita and make great additions to the home bar.
Fresh citrus is a versatile staple for both kitchen and bar. Keep limes on hand as a simple, yet delicious and beautiful way to elevate food and drinks.
It's also a good idea to invest in a large pitcher or fun vessel for mixing and serving. It doesn't need to be fancy or expensive, but an interesting piece often sparks conversation.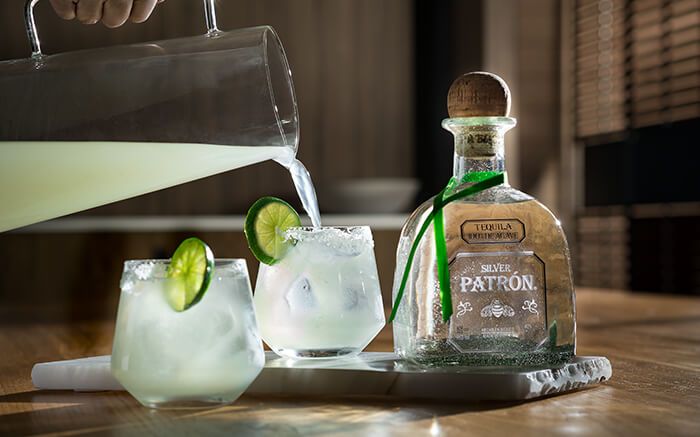 When hosting an impromptu event, a group-friendly batch of margaritas is easy to whip up when staples are in place. Just go for it. If working with the luxury of advance notice, glasses can be rimmed with salt before guests arrive and kept aside. Fresh citrus is always best. Lime juice can be prepped in the morning and refrigerated. When guests arrive later that day, simply add the juice and ice to the margarita mix and stir. Enjoy immediately for best results. Learn more pro tips from Patrón's world-renowned bartenders.
Don't forget the flourish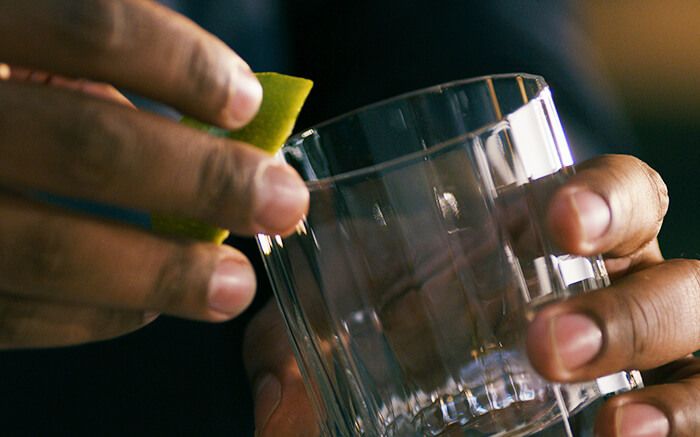 The margarita's pièce de résistance is the lime wedge. This traditional garnish echoes the lime juice in the margarita and is also a nod to tequila's long history with limes. Lime wedges are easy to prepare and make for a colorful presentation. Whimsical glassware, if you have it, can also add flair. These little touches go a long way toward making guests feel welcomed and appreciated.
Spend time with guests rather than getting caught up in fussy preparations. Whether hosting an intimate gathering or welcoming a larger group, Patrón's Party-Perfect Margaritas turn simple get-togethers into special occasions effortlessly. It's so easy, you just may start planning your next event before the last guest leaves.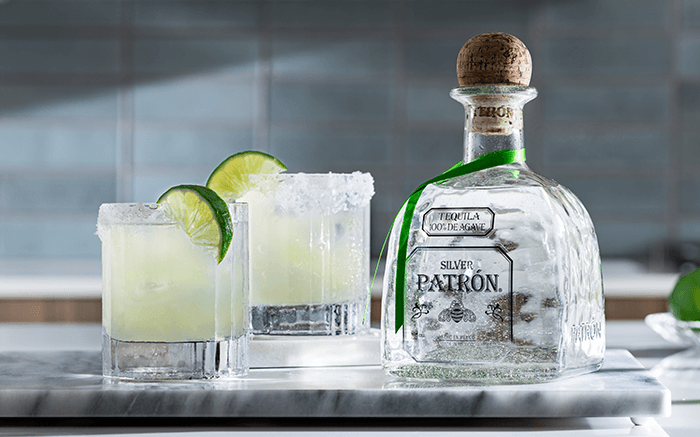 Patrón Party-Perfect Margarita Pitcher Recipe
9 oz (270 ml) Patrón Silver
6 oz (180 ml) Citrónge Orange Liqueur
4.5 oz (135 ml) Fresh lime juice
1.5 oz (45 ml) Simple syrup
Lime wedge for garnish
Kosher salt (optional)
Add all ingredients in a pitcher, with ice, and stir vigorously to combine.
Prepare rocks glasses by salting half the rim of the glass with kosher salt, filling with fresh ice.
Strain liquid into prepared glasses.
Garnish with a lime wedge.
For best results, enjoy immediately. (serves 6)
Just For You
You're In
Be the first to know our latest tequila news.
Now fill out your profile so we can get to know you over cocktails.