Just For You
You're In
Be the first to know our latest tequila news.
Now fill out your profile so we can get to know you over cocktails.
6 Things You Need to Know About Tequila Aging
Sep. 23, 2016
Aging spirits seems like simple math: the bigger the number + the longer it's aged = a rarer spirit. Right? Actually, not always. For whiskey and spirits alike, older in almost every case means more valuable. However, with tequila you need to be careful to not over-age the spirit, as it will eventually lose its agave flavor.
"Barrel-aging any spirit is a mystery, because every barrel is like a snowflake. It has a totally different footprint that it's going to put on the spirit," says Chris Spake, former Director of Brand EDU at Patrón. "Because of this, blending is required by the master distiller to maintain quality and house style."
So how is this accomplished? Prepare to blow some minds at your next cocktail party with your newfound knowledge, courtesy of Spake.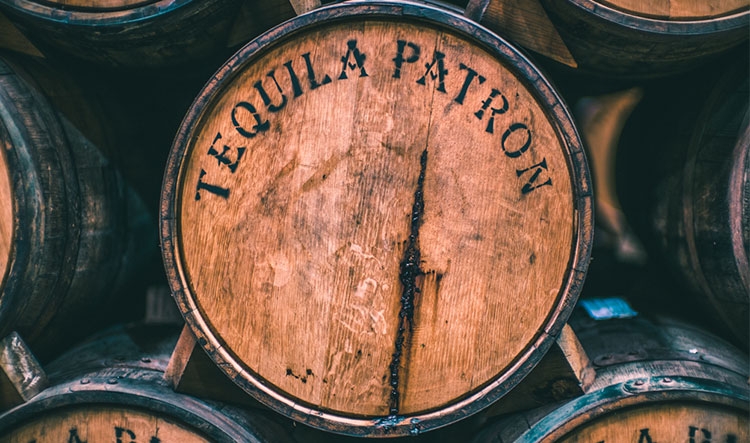 Older does not mean better in the tequila world.
"With tequila, longer aging does not always equal higher quality or more uniqueness. After about 5 years the aging overtakes the base agave flavor, and the distillates take on too much wood. That does apply to other spirits categories, where you want that additional wood characteristic. The aging process for tequila is a much shorter time period than other spirits."
Aging tequila requires constant attention to detail.
"In order to develop a new blend, the master distiller must constantly monitor the aging process to identify specific types of barrels for a particular blend. New recipes can take years to develop, especially when you consider older types, like extra Anejo's. In addition to the minimum time for aging required by the CRT (3 years), it can take at least that long to age the original components to the blend. In the case of Piedra, over 8 years were spent developing the blend."
Aging goes hand in hand with blending.
"Because every barrel is going to impart a unique flavor on the distillate inside, blending of many barrels is required to ensure the final product tastes identical to the original. To accomplish this match, the master distiller will blend from a different number of barrels and types every time. Blending requires a special skill set, especially good olfactory senses, and many years of experience. Francisco Alcaraz has elevated aging and blending Patrón tequila's to an art form."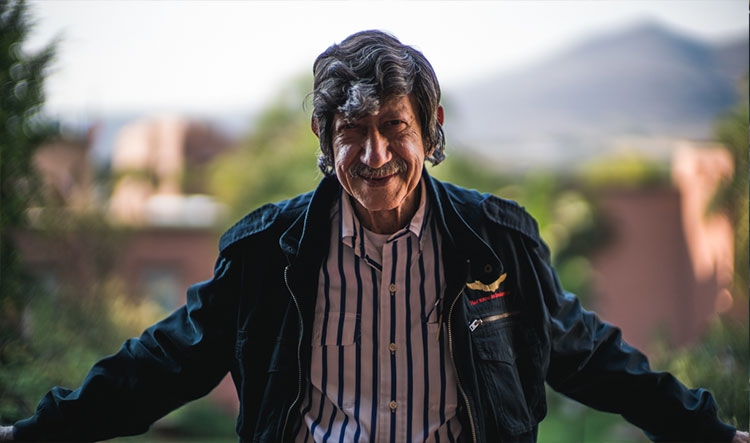 Aging and finishing are not the same thing.
"Finishing is another type of aging, but finishing is only done for a short period of time -- after the primary aging is complete. Finishing is almost always done with a different barrel type than what is used for primary aging. Finishing requires constant attention to detail, as the barrel types used for finishing typically differ greatly from the primary barrels, and can impart flavor very quickly. A perfect example is Gran Patrón Burdeos, finished in first growth Bordeaux wine barrels for only 2-4 months. If aged any longer, the tequila takes on too many wine characteristics."
The number on the label means more than you think.
"An age claim is very important, because it typically means the youngest spirit in the bottle is at least that old. For instance, if you see 12 Year Old on a scotch label, that means that is the youngest spirit that can be in that bottle by law. However, in the case of rum, it can be deceiving; a rum age claim can be made based on the smallest amount of that aged rum as a component in the blend, not the entire blend."
Aging tequila can't be done by machines.
"Like everything we do at Patrón, aging and blending are done by people, by hand. Machines will never replace human beings when it comes to aging and blending Patrón tequila, because people are at the heart of everything we do. Patrón will always be made by hand, that is one thing that will never change."
Drinking Aged Tequila
Aged tequilas can be sipped or crafted into a simple or sophisticated cocktail. Learn from Patrón experts how to make the best aged tequila cocktails and visit patrontequila.com for a complete list of Patrón aged tequilas.
Just For You
You're In
Be the first to know our latest tequila news.
Now fill out your profile so we can get to know you over cocktails.