Just For You
You're In
Be the first to know our latest tequila news.
Now fill out your profile so we can get to know you over cocktails.
Mexico City, Meet Secret Dining Society
Sep. 19, 2016
It was only fitting that the first-ever Secret Dining Society in Mexico City melded tradition with modern influences—much like the city itself.
Take the setting: The dinner was held in the Marso art gallery, which is housed in a 20th-century mansion in the up-and-coming Juárez neighborhood. The gallery was transformed into a unique event space with colorful artwork using repetitive abstract patterns by artist Michael Conrads. The candlelit terrace was the perfect setting for the attendees—a mix of influencers, bloggers and media—to start the evening with a traditional Jamaica (hibiscus flower) cocktail.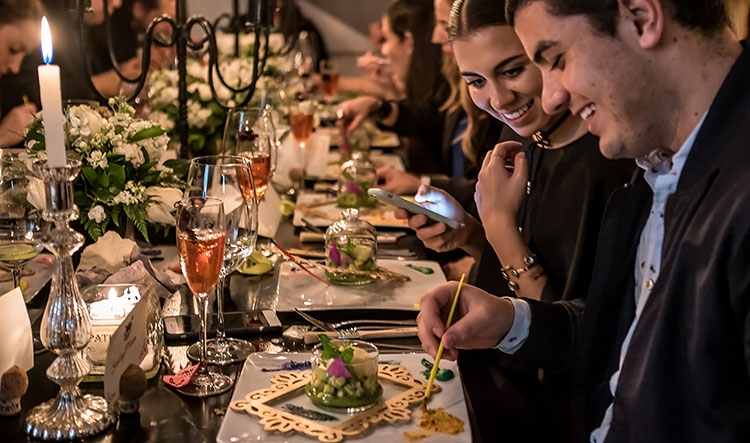 Award-winning mixologist Alberto Riesler Morales used ingredients like baby corn, blue tortilla salt and Tabasco sauce for his remarkable drinks, explaining that his selections were influenced by Mexico's vibrant colors.
"I used Mexican ingredients to achieve cool drink mixes, while achieving color contrasts with the dishes," he said.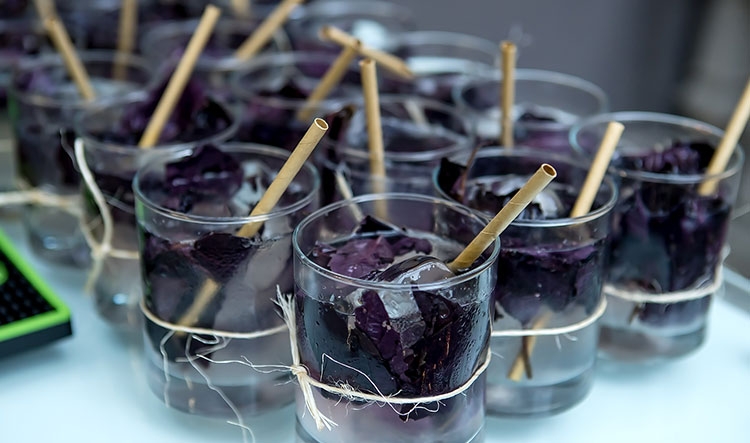 The signature cocktail was a margarita prepared with Tabasco sauce foam and a rim garnish of blue tortilla salt.
Chef Martha Ortiz, owner of the famous Dulce Patria restaurant, incorporated the rich culture into her four-course menu as well. The dinner was inspired by the idea of an art exhibit, in which every dish represented a different color, playfully using a variety of flavors to indulge the guests in the tastes Mexico has to offer.
"Mexican cuisine has high contrasts," she explained. "We can perceive it during trips we take around the country—for example, the moles in Oaxaca."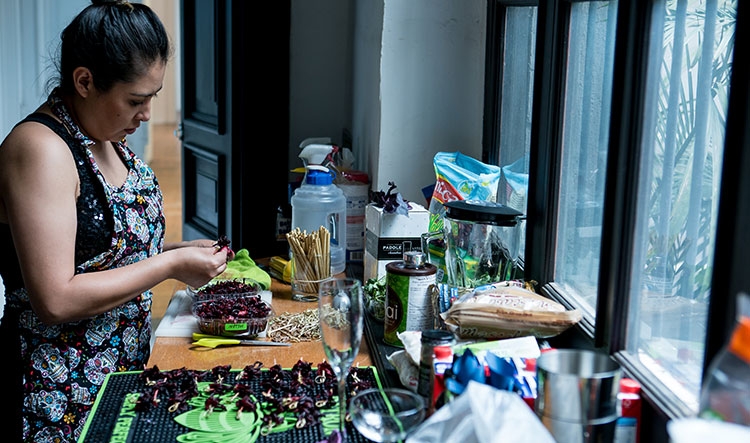 Ortiz also explained that each color represented an identity—red, for example, meant passion—while her last course, which was white, nodded to the union of all colors.
Ortiz's dishes, which included a velvety cream with flower bouquets of pumpkin, as well as orange trout with exotic beans, also allowed diners to literally play with their food. The ceviche verde, for instance, was served with a paintbrush and four edible colors, so guests could paint on their plates.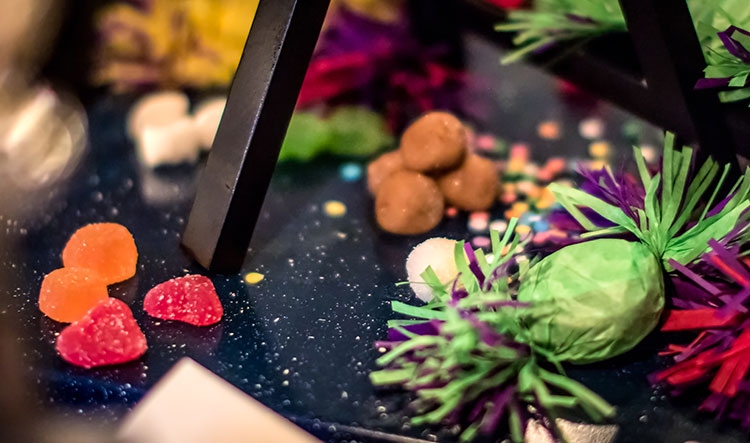 Guests finished off the evening with a sweet arroz con leche, hidden by a colorfully decorated wafer. All in all, it was a vibrant evening and a stunning tribute to the city's culture.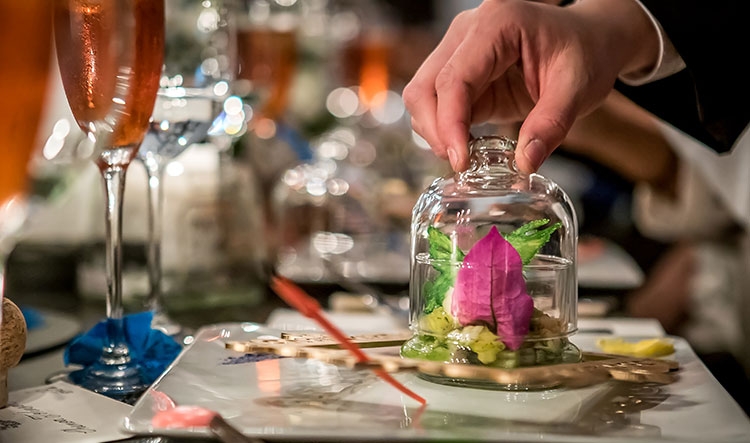 Just For You
You're In
Be the first to know our latest tequila news.
Now fill out your profile so we can get to know you over cocktails.