Just For You
You're In
Be the first to know our latest tequila news.
Now fill out your profile so we can get to know you over cocktails.
Indy's Inaugural Secret Dining Society Races to the Top
Indiana-inspired dishes and cocktails with savory touches paired up at the Secret Dining Society in the capital of fast cars.
May. 26, 2016
With all the national nods Indianapolis has been getting for its hot young chefs and creative cocktail spots, this once-sleepy city is truly at the top of its game—and not just when it comes to open-wheel auto racing.
So it was only fitting that the latest Secret Dining Society took guests to a stunning 10th-story penthouse overlooking the Mass Ave cultural district, where the Circle City's culinary renaissance began. There, they were able to slow down over cocktails and expertly prepared food.
Chicago-based mixologist Lisa Selman set the pace with her version of an El Camino, mingling Patrón Silver with hints of almond, lime and a tangy orange shrub, topped off with sparkling water and a sugar peacock feather. It proved a perfect foil for Restaurant Tallent chef David Tallent's passed hors d'oeuvres of fried green tomato wedges and shrimp pickled in sorghum vinegar (which Tallent made himself from a base of the once-common Midwestern sweetener).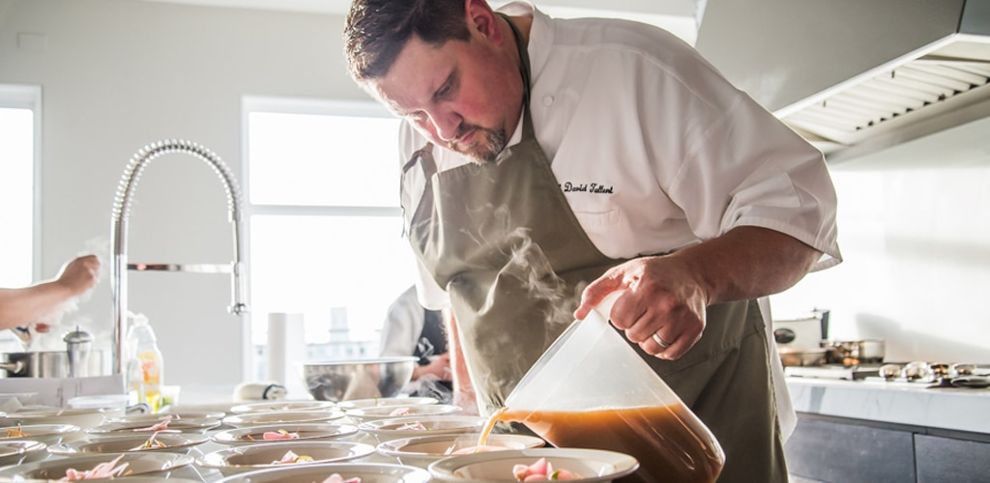 "I wanted to showcase seasonal and traditional Hoosier products," the nine-time James Beard Award semifinalist says, noting his use of ramps, sassafras and the season's first strawberries. "I also wanted to bring in some Mexican flavors in unexpected ways."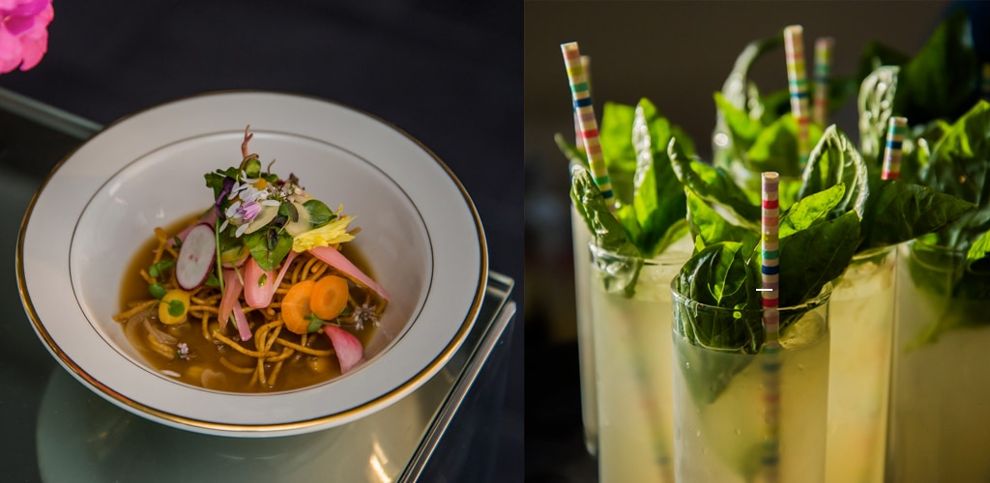 Nowhere was Mexico more evident than in a first-course "posole" that replaced some of the traditional hominy with crunchy sprouted corn noodles in a country ham broth. Selman matched Tallent's twist with her White Grape T&T, a spin on the traditional gin and tonic embellished with white grape juice, green tea syrup and a bouquet of fresh basil.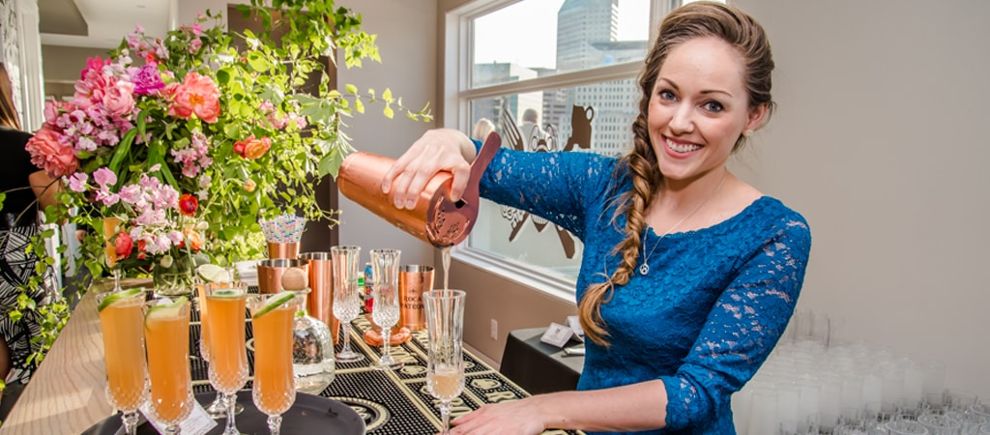 "For food, I like to add a savory note—and I like making tequila versions of traditional cocktails," Selman says. Servers brought out a round of her clever old-fashioneds utilizing barrel-aged Patrón Reposado, a root beer reduction and plum bitters—garnished with a slice of striped golden beet. The smoky, sweet drink matched the earthy undertones of a comforting main dish of smoked local short ribs with wild greens and a beef-fat crouton.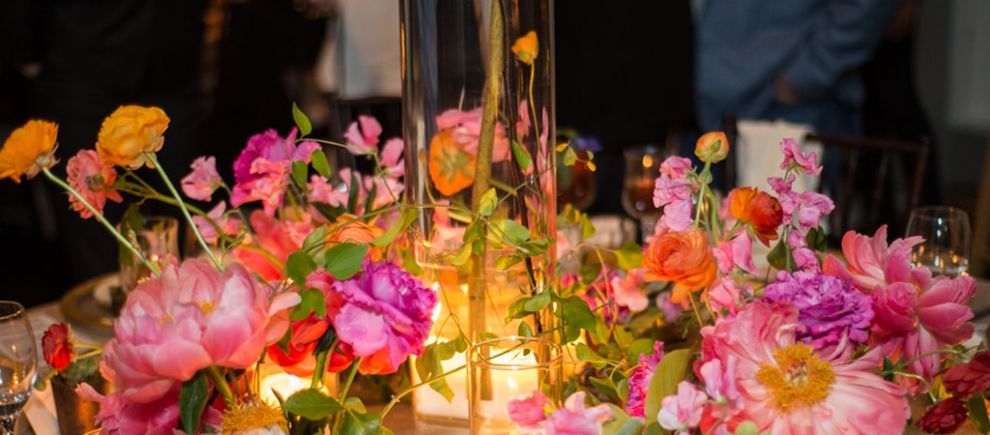 Autumn Keller of homegrown Isibeal Studio provided understated tablescapes of peonies, ranunculus and branches of honeysuckle, their warm tones matching a mid-May sunset guests rushed out to photograph before the last light faded. A surprise performance by Josh Kaufman, 2014 winner of NBC's The Voice, topped off a perfect evening in a fast-growing city that showed it could definitely stand up to a spirit as storied as Patrón.
Just For You
You're In
Be the first to know our latest tequila news.
Now fill out your profile so we can get to know you over cocktails.