Promoting Sustainability From the Fields of Mexico to the Forests of Canada
At Patrón, it's no secret that we have a steadfast commitment to crafting the world's finest tequila, but we're just as dedicated to taking care of the resources and people that make it possible. This is true both in the highlands of Jalisco Mexico, and places around the world where our tequila is enjoyed, such as Canada.
Mar. 15, 2021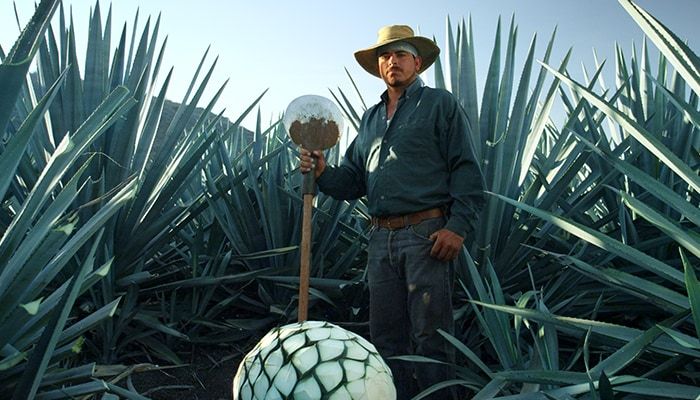 Since 2015, we've reforested or donated approximately 16,000 trees in our local community of Atotonilco el Alto, Jalisco. And our reverence for the environment extends from our own back yard at the Hacienda Patrón distillery, all the way to Canada, where our tequila is enjoyed by so many.
That's why we are proud to announce our support of Tree Canada, and our commitment to plant up to 17,850 trees across Canada. From March through to May 2021, in select provinces across Canada, Patrón will plant one tree for each bottle of tequila sold*. We are excited to literally see our collaboration come to life and benefit ecosystems and communities from British Columbia to Newfoundland.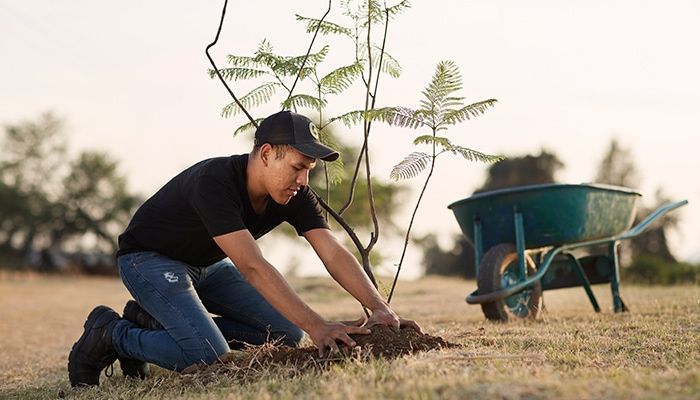 Trees bring us closer to nature and help us to reconnect with culture and local communities. Did you know:
One large tree can provide a day's oxygen for up to four people. 1
By planting up to 17,850 trees across Canada, Patrón's forests will sequester an estimated 3.57 million Kgs of C02e over their lifetime 2 with each tree effectively operating as a 'carbon sink' which reduces the Greenhouse Effect 3.
Trees play a crucial role in the water cycle. When water enters a forest ecosystem as rain, its chemical makeup changes. It becomes cleaner as the soil filters out harmful substances such as mercury, pesticides and other pollutants. 4
Collaborating with Tree Canada was a natural choice to help bring positive impact directly to the regions where Patrón Tequila drinkers reside. Tree Canada is the only national non-profit organization dedicated to planting and nurturing trees in rural and urban environments. Through their programs, research and engagement efforts, they have helped restore tree cover in areas hit by natural disasters, guided communities in managing their urban forests, supported over 700 schoolyard greening projects and organized urban forest conferences. To date, with community partners and sponsors, they have planted more than 83 million trees.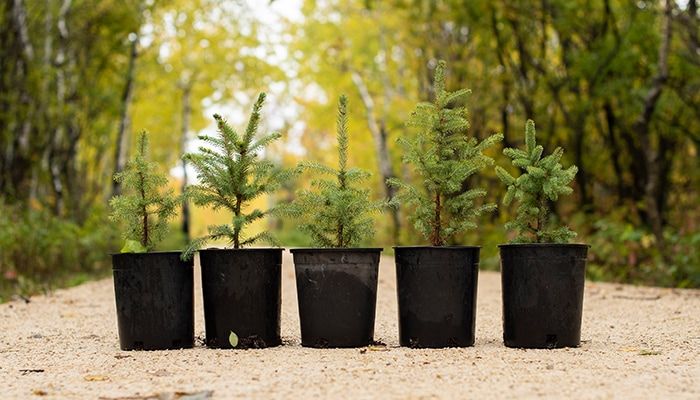 Indigenous species of trees planted through our donation will make their way across Canada, to regions including:
McLeod Lake Band, BC. Reforestation after wildfire on traditional territory of McLeod Lake First Nation.
Grande Prairie, AB. Reforestation of this area will minimize soil erosion, enhance wildlife and improve hydrology of Rudakevich II, a property owned and managed by the Alberta Conservation Association.
Westmorland Parish, New Brunswick. Main objective of reforesting this site is to increase species diversity and promote climate change resilience.
Without a deep-rooted respect and protection of water and the environment our tequila could not be Simply Perfect. Learn more about the sustainability practices behind our tequila, or about our partner Tree Canada.
*Tree Canada will plant on behalf of Bacardi Canada Inc. and Patrón Tequila up to 17,850 trees across Canada. Total tree commitment based on number of 750ml bottles of Patrón Silver, Reposado or Añejo tequila sold during the promotional periods in Ontario (March 25 – April 25, up to 10,000 trees), Quebec (March 28-April 23, up to 1,410 trees), Atlantic (April 5-30, up to 840 trees), and Manitoba (May 1-31, up to 600 trees) once program is completed. This will be in addition to the pre-determined number of trees committed to in Saskatchewan (April 28-May 25, 1,000 trees), Alberta (April 1-May 31, 3,000 trees) and British Columbia (May 1-28, 1,000 trees).
1. https://www.usda.gov/media/blog/2015/03/17/power-one-tree-very-air-we-breathe
2. Statement prepared for Bacardi Canada by Tree Canada's Grow Clean Air Project Manager, March 2021.
3. https://www.globalcarbonproject.org/global/pdf/pep/Pan.etal.science.Forest_Sink.pdf
4. https://www.nrcan.gc.ca/our-natural-resources/forests/sustainable-forest-management/conservation-and-protection-canadas-forests/water/13207