Día de Muertos: A Beautiful Celebration of Life and all That Follows
Welcome to a brief history lesson on Día de Muertos and 5 traditions you'll likely spot during this 3-day holiday celebration.
Oct. 17, 2019
Día de Muertos is a celebratory holiday filled with traditions dating back to the early 1500s and pre-Columbian cultures. The multi-day celebration is for family and friends to get together in happiness, not sorrow, and remember loved ones who have gone before them.
In Mexican tradition, death isn't something that's feared or avoided. In fact, it's simply seen as part of the human cycle. And during Día de Muertos, the border between the real world and spiritual world gives way, so spirits can be with family and friends once again.
So, how does one create an atmosphere to help bring the spirits back? With ofrendas.
Ofrendas, Spanish for offerings, are special memorials or non-religious altars adorned with gifts for the deceased consisting of a wide range of objects from photos and family memorabilia, to food and beverages — including, you guessed it, tequila.
Here are 5 common items you'll find on an ofrenda: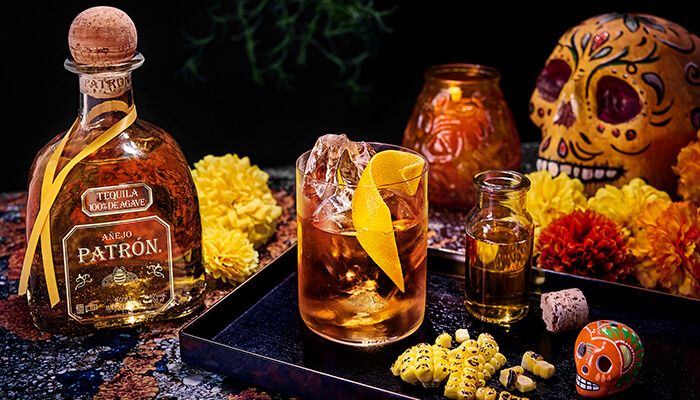 Typically, family and friends will leave out the departed's favorite drinks. Anything from soda and coffee to tequila. And while it's common to leave a pour of the deceased's favorite tequila on the altar, you can also enjoy a cocktail in their memory. We've even created specific cocktails for Día de Muertos, making it a perfect opportunity for visiting spirits to enjoy their favorite spirits.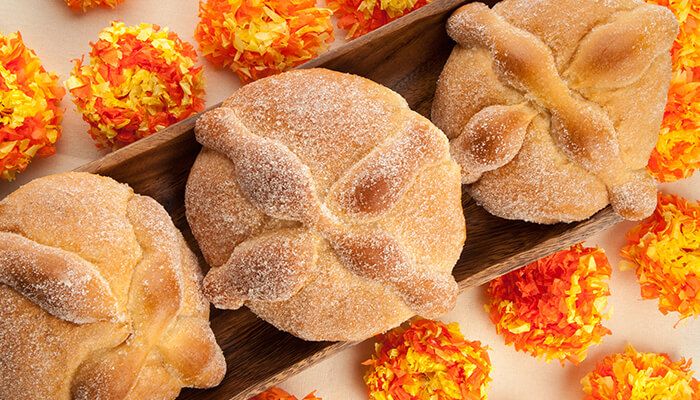 During Día de Muertos celebrations, food is prepared and brought for all visitors (living and in spirit). Some popular foods are pan de muerto (bread of the dead), which is only baked during this time of the year and is usually shaped into a skeleton or bones. Other dishes include family favorites like mole, tamales, beans, red rice, dried fruit, and hot chocolate.
As an essential part of the altar, papel picado is a decorative banner created from a thin tissue-paper often cut with unique patterns. Since papel picado is so thin, it moves with even the slightest gust of air and tends to only last the length of the ceremony. This is just another representation of how eventually all things disintegrate, no matter how beautiful.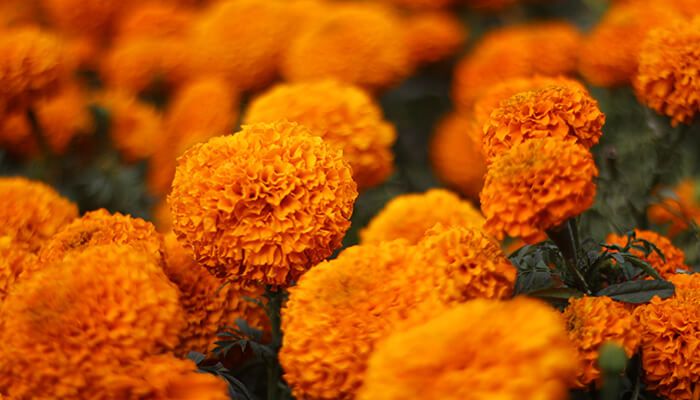 To help attract souls back on Día de Muertos, families will display marigolds, the bright orange Mexican flower. Some claim the aroma and color alone are strong enough to help bring spirits back to the family's home. The flowers are also representative of life in general, since all flowers eventually lose their pedals and die. The marigold derived from Aztecan culture where it was used for ceremonial, medicinal, and decorative purposes.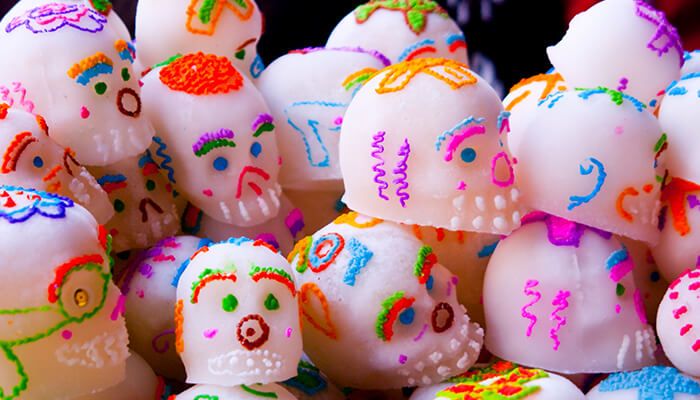 Perhaps one of the most symbolic images of Día de Muertos are the colorful Calaveras, or skulls, made from clay, paper, or sugar. One of the most iconic calaveras is La Catrina, a female skeleton dressed in a fancy hat, mocking those who were denying their Mexican heritage by adopting European fashion. Originally a print by José Posada, it's a reminder that whether you're upper class or lower class, everyone in the end is equal.
Now that you know the history of Día de Muertos, it's time to celebrate with these spirited cocktails.