4 Rituals to Add to Your Schedule This Holiday Season
Reimagining the holiday season with Patrón.
Nov. 18, 2020
Most would agree the holiday season is one of the most special times of the year. Extravagant meals, festive get togethers and exciting gift exchanges can be great fun. But sometimes the best memories come from small, intimate gatherings and the almost unspoken rituals that happen around this time.
These rituals might not be labeled on a calendar, but more times than not they're the highlight of the season. They're moments spent with friends. Moments you get lost in and look back on, hoping one day to replicate. These rituals are authentic, natural, and happen almost without planning. Add Patrón Tequila to the mix and bring a little extra swagger to your favorite holiday season traditions, or create new favorites that will be enjoyed for years to come.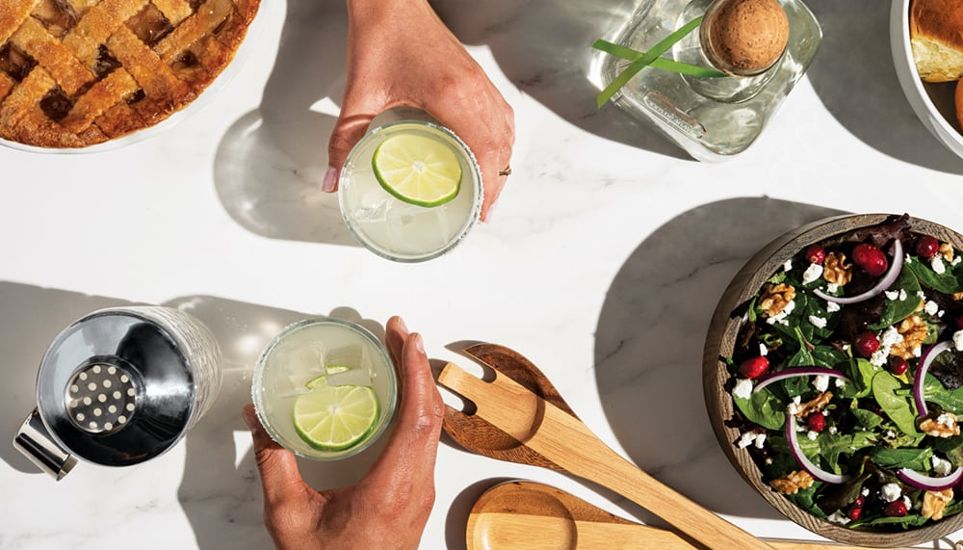 When it comes to good friends, the more the merrier, but sometimes, a deeper connection with just a few of the nearest and dearest is exactly what's needed. While your friends decide who brings what food, be the MVP of the occasion by bringing Patrón. With Patrón holiday cocktail recipes, there's a cocktail to please every palate – and complement every funny story told around the dinner table.
Make-it-from-Scratch Sessions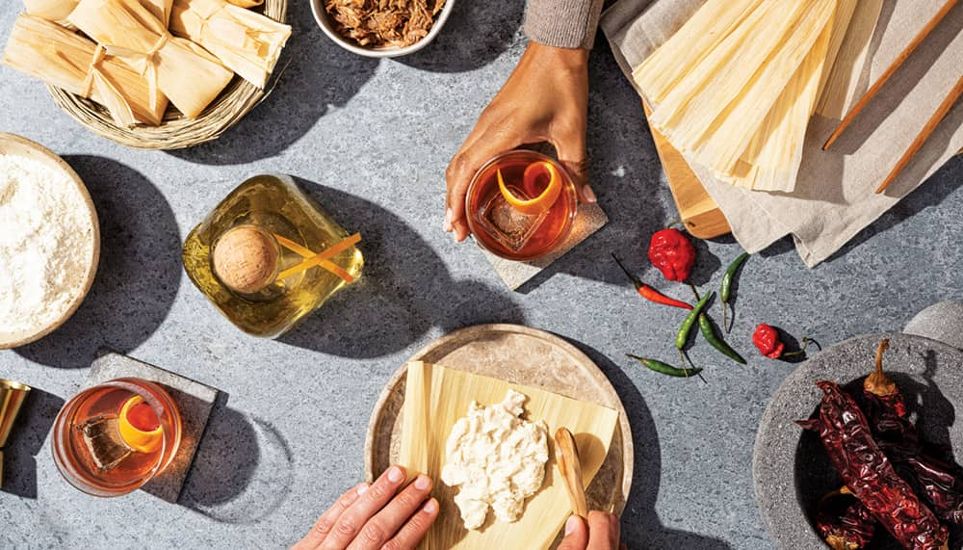 "Hey, let's stay in and make tamales and cocktails from scratch." Add a new series to binge watch, and you've got the makings of a perfect evening for two. There's nothing like making food and cocktails with the people we care about. So, whether you're filling and wrapping tamales, simmering a hearty stew, or kneading and baking seasonal goodies, mix up a tasty cocktail to accompany the meal. Need help deciding which one? Try the Añejo Old Fashioned, talk about a perfect pairing.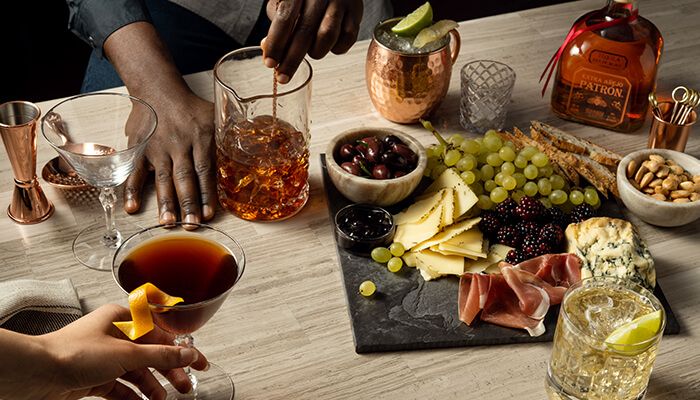 It's always great to reminisce when coming home for the holiday season. But this year instead of meeting at the local bar, bring the crew together for an online, virtual reunion – perhaps a few rounds of online charades or a rousing Zoom sing along. To complete the experience, provide cocktail suggestions for the occasion. The Ruby Spritzer with its fruity, citrusy flavor and bubbly personality is great for toasting the good times, and the complex flavors of the Midnight in Manhattan set the tone for a walk down memory lane.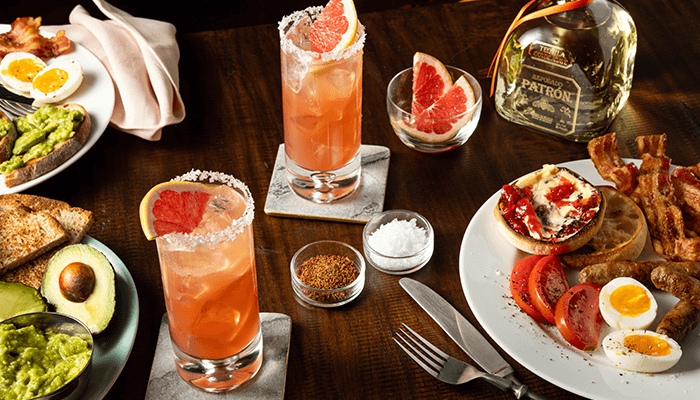 French toast. Friends. Bacon. Avocado. Eggs. A Perfect Paloma. January 1st. Yep, we're talking about brunch on the first day of the year. A time to look forward with friends after the ball has dropped and the champagne has been popped. Perhaps replaying your favorite moments from years past, discussing renewed fitness goals, or describing newfound hobbies like bread making. Or, maybe you're simply toasting to the promise of a new year.
Whatever your holiday season rituals, whatever the sentiment you wish to convey, say it with Patrón.