Just For You
You're In
Be the first to know our latest tequila news.
Now fill out your profile so we can get to know you over cocktails.
Tiki History, from Beach to Bar
Explore where Tiki cocktail culture came from and where it's going – with an added twist of tequila.
Jul. 1, 2019
From the Teach Me How to Tiki Series
See more
Scorpion bowls and the kitsch of yore are back in a big way.
Tiki cocktails and culture have made a resurgence on the bar scene, bringing with them over-the-top garnishing techniques, fruity and spice flavored combinations, and that little piece of cocktail paradise that we let go of for the latter part of the 20th century. Inspired by the tropical flavors found on the South Pacific islands and the idea of beachy paradise, Tiki bars serve up an exotic experience with a slower way of life in mind. Known for how it influenced the look of home décor across the country and everyone's desires to get away, Tiki bars left an undeniable mark on American culture, and some pretty tasty Tiki drink recipes. Now that it's hula-ing back onto bar menus with updated flavor profiles and starring spirits that go beyond rum, let's give its history a look for old time's – and new time's – sake.
The Tropical Highlight Reel
Much of Tiki's long and storied history is shrouded in mystery. Urban legend or not, in regards to the origins of the tiny umbrella and outlandish Polynesian décor, we've got the main events down pat.
1920s | Tiki's Founding Father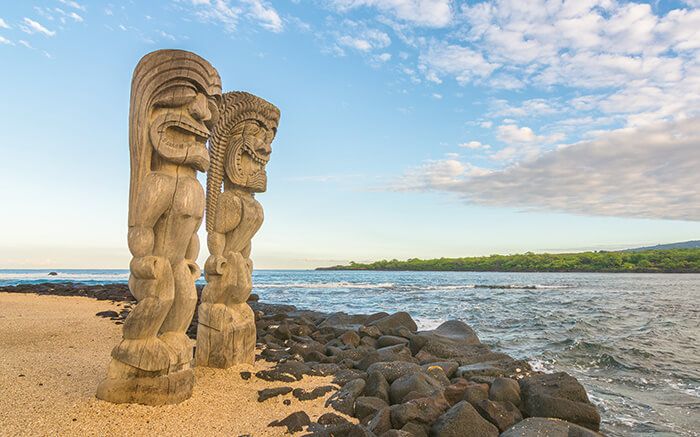 Ernest Gannt, who later changed his name to Donn Beach, spent the 1920s traveling through the islands of the South Pacific and the Caribbean.
1933 | Say Hello to the First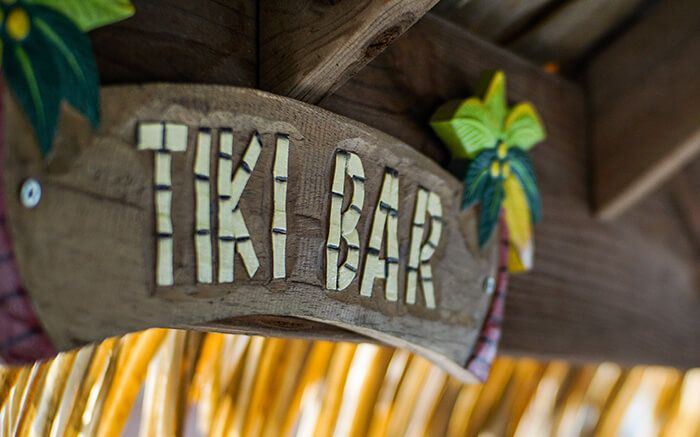 It's 1933, prohibition has ended, and Donn Beach is feeling inspired by the way of life on the islands. He opens Don the Beachcomber, the first known Tiki bar serving up tropical cocktails and Cantonese food.
1934 | Say Aloha to the Second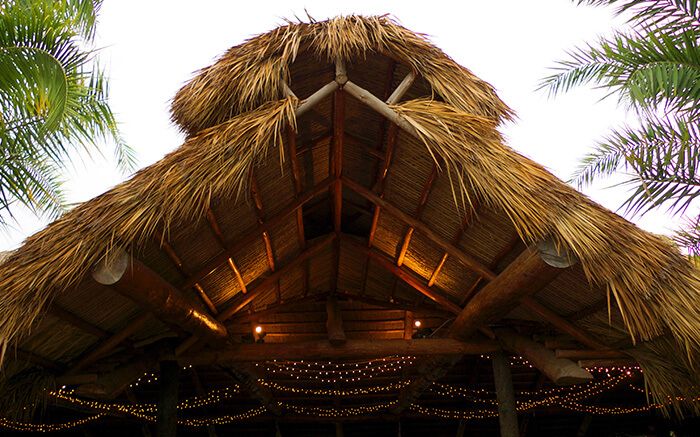 In 1934, Trader Vic Bergeron transforms his restaurant into a Don the Beachcomber-like place, Trader Vic's, in Northern California. These two bars establish a bamboo-clad trend in the USA.
1944 | Mai Tai? Maybe?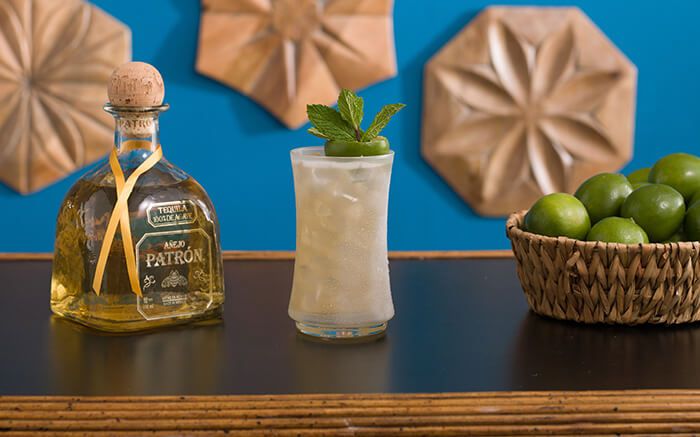 Legend has it Trader Vic's created the first Mai Tai at his restaurant, Trader Vic's, in the 1940s. Legend also has it that other Tiki-loving bartenders also did even earlier than that. We may never know the truth, but we do love Mai Tais.
Late 1940s | The War is Over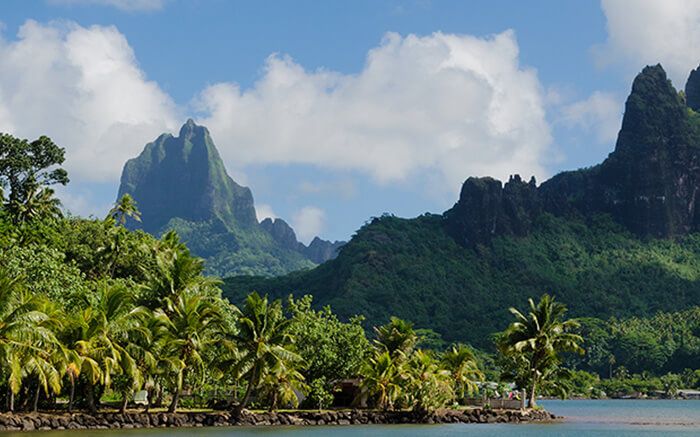 In the late 1940s, with soldiers coming home from war in the South Pacific, Tiki restaurants begin taking off, serving up a taste of the time spent abroad with the flavors found in Tiki drink recipes.
1940s – 70s | Island Time is On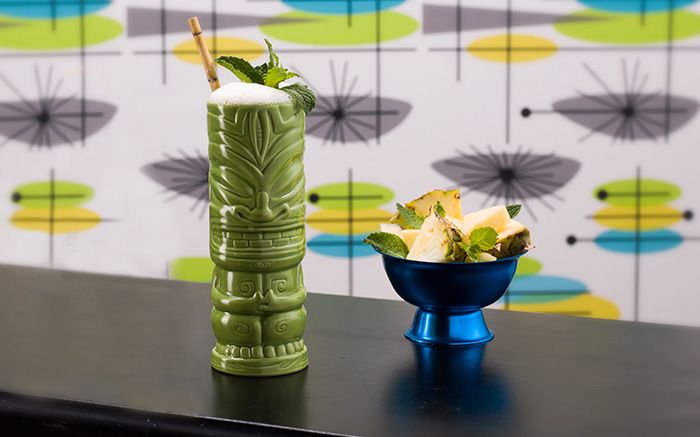 Tiki peaks for about 30 years, offering up a full immersion experience of escapism from freshly-modernized life. Every city has a Tiki bar to sip on overly-garnished ceramic mugs of spiced, tropical drinks.
Mid 1990s | Tiki, reimagined.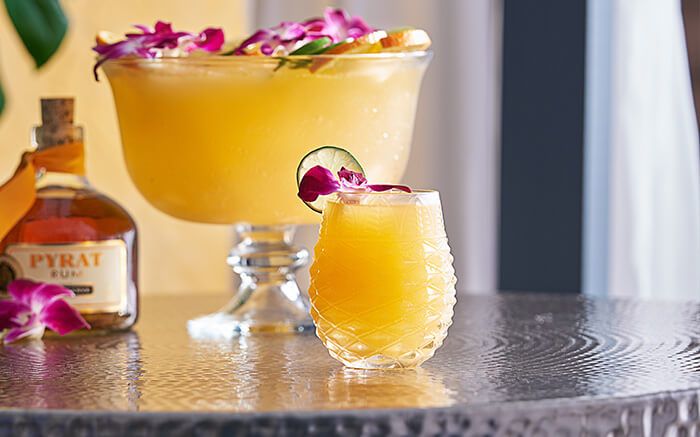 Escapism in the fantasyland created by Tiki bars starts to become popular again in the 90s. The indulgent drinks and exotic experience pull people back for fishbowls and scorpion bowls.
Today | Tiki-la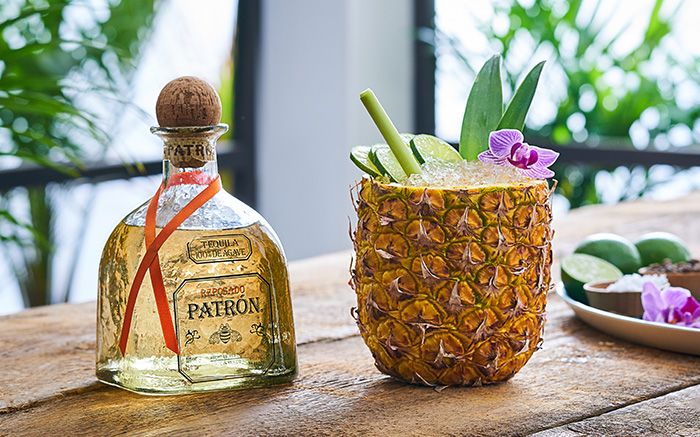 Now deep into the new romance between cocktail lovers and Tiki's flavors, the tropical drinks begin to be reinvented with spirits other than rum. Aged tequila joins in on the tiny umbrella fun.
History, Check! Now, What Makes it Tiki?
First thing's first: What exactly does "Tiki" mean? At its core, a Tiki is a carving of a human form. It can be made out of wood or stone, and that explains the ceramic mugs cocktails are generally served in. Tiki cocktails are easy to identify just by sight – and even easier by flavor. Generally, they feature aged or spiced spirits, like rum or tequila, fruity flavors from juice or liqueur, and warming notes from spices or aromatic syrups, making a sweet, tropical and nuanced drink. Classic Tiki cocktails are often served in fun drinkware, like coconuts, scorpion bowls, or ceramic mugs shaped like Tiki totems. And, it's a safe bet that you'll be the proud owner of a tiny umbrella, twisty straw, or bright flower to tuck behind your ear by the time you close your tab at a Tiki bar. If you like the sound of that, check out all of the Tiki recipes perfected with Patrón and fresh flavors on Cocktail Lab.
Just For You
You're In
Be the first to know our latest tequila news.
Now fill out your profile so we can get to know you over cocktails.