Just For You
You're In
Be the first to know our latest tequila news.
Now fill out your profile so we can get to know you over cocktails.
A Glimpse of Tequila and Crystal Perfection
Experience an early look at the artistry of new Patrón en Lalique: Serie 2, coming soon.
Oct. 16, 2017
Made in France, perfected with Patrón at the Hacienda, the crystal from Lalique is back for a second exclusive bottle.
Coming soon to a perfect bar cart near you is the second installment in this collaboration between the masters of crystal and tequila, Patrón en Lalique: Serie 2. Enjoy a look at some of the fine details and the story of creation of this exclusive bottle before it hits the shelves and your glass.
Mastery of Artistry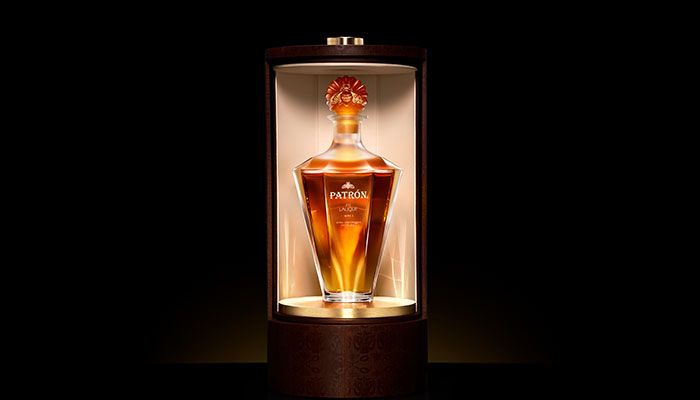 As with Patrón en Lalique: Serie 1, the masters of French crystal at Lalique have crafted an iconic bottle through their time-honored and handcrafted processes to perfectly encapsulate the spirit of Patrón. Stunningly elegant and evoking a storied history of jewelry making, Serie 2 is a testament to Lalique's dedication to the practice of perfection that has been honed since the 19th century, bringing together glimmering details from Patrón's process with brilliant crystal. Each and every bottle combines traditional techniques with modern innovation as it is blown, pressed, fashioned, cut, engraved to bear the Patrón name, polished and signed by a Lalique artisan to guarantee authenticity.
Decidedly Art Deco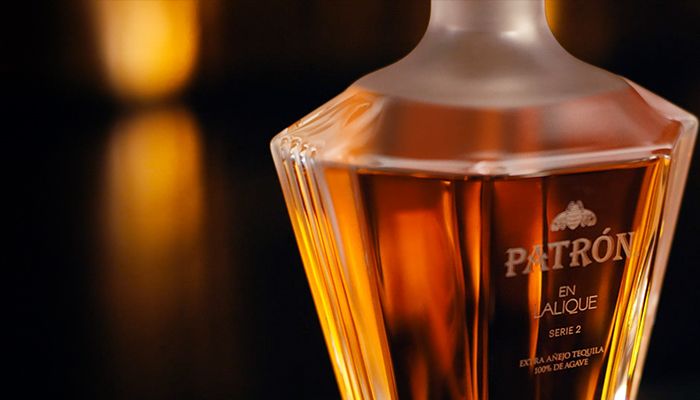 Patrón en Lalique: Serie 1 captured the essence of the Art Nouveau movement through its scrolling design and curved silhouette. Patrón en Lalique: Serie 2 makes a departure into a more modern world with brilliant Art Deco style, evoking an era of great decadence and elegance in every pour. Sharp, faceted edges take inspiration from the sharp leaves of the Weber Blue Agave used in producing Patrón. And the gilded and frosted stopper harkens back to classically beautiful bar carts and times worth breaking out the white tails and elbow length gloves for. Tied to Mexico's architectural and design heritage, Art Deco style is a fitting representation of Patrón's strong ties to its home country.
Tequila and Special Touches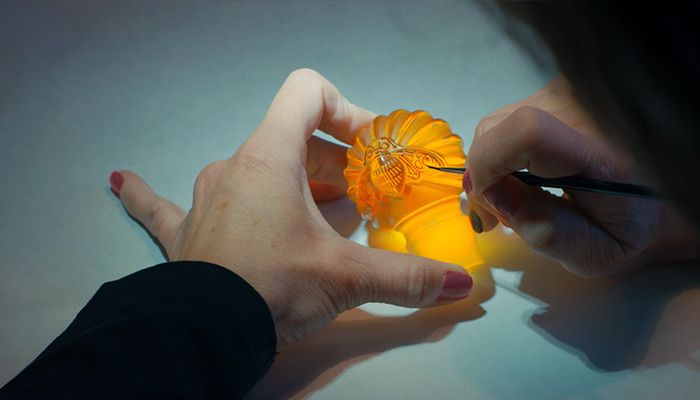 Held within Lalique's stunning Serie 2 bottle is Patrón's finest representation of the process of perfection. A deeply aged blend of aromatic and sweet extra añejo tequilas, the premium spirit behind Patrón en Lalique: Serie 2 is crystalline and filled with notes of fruit, vanilla, and light agave in every sip, finishing with a long-lasting touch of caramel and oak.
To honor Patrón's process that has every barrel of tequila being helped along by no less than 60 passionate hands at the Hacienda, Lalique lovingly hand crafted the carved crystal bee-shaped stopper that graces the top of the bottle with hand painted gold accents, making sure care and skill is in the bottle from France as much as it in the tequila from Jalisco. From Tahona stones and small oak barrels to fine-tipped paintbrushes and a hand polished finish, the processes of perfection for Patrón and Lalique are unrivaled by any other.
Let's raise a glass to the ideal pairing of two masters for a second time. Get your fix for perfection by being one of the first and the few to preorder one of only 299 bottles, making sure it will grace your bar for years to come.
Just For You
You're In
Be the first to know our latest tequila news.
Now fill out your profile so we can get to know you over cocktails.