Limited Edition
Extra Añejo 7 Años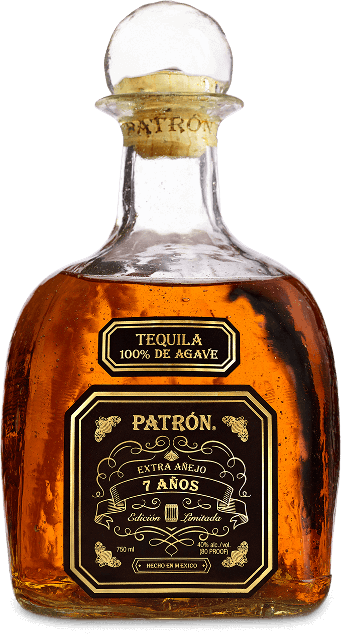 An exquisite extra añejo tequila rested in French oak barrels for seven years.
---
A fine balance
color

Deep amber with gold hues

aroma

Intense woody, light vanilla & caramel

taste

Woody, dry fruits, light caramel & vanilla

finish

Long-lasting finish
---
Time makes all the difference
Patrón Extra Añejo 7 Años is the one of the rarest tequilas made at Hacienda Patrón distillery in Jalisco, Mexico. The finest 100% Weber Blue Agave is harvested, baked, distilled and then aged in French oak barrels for seven years. It is presented in a hand-blown glass replica of the very first Patrón bottle.
What's In a NOM
A singular focus on Patrón's perfection puts us in a field of our own.
The Power of Patrón
Get the perfect tequila cocktail suited to your preferences.
BEYOND THE BOTTLE
Building a legacy means so much more than tequila.
Discover more
So many ultra-smooth varieties makes for one difficult decision
Swipe For More