Just For You
You're In
Be the first to know our latest tequila news.
Now fill out your profile so we can get to know you over cocktails.
How to Make Your Own Bloody Maria
Step up your weekend brunch game with a Bloody Maria bar, complete with a homemade mix, garnishes galore and, of course, Patrón Tequila.
Jun. 14, 2016
Nothing heralds the arrival of your weekend quite like a Bloody Mary. And if you thought the classic cocktail couldn't be improved upon, enter Patrón Silver to prove you wrong. The Bloody Maria simply replaces what would be vodka with tequila, and will impress even the staunchest brunch skeptic. Our bartender, David Alan, created this Bloody Maria recipe, which was served at the Food & Wine Classic in Aspen, to strike a four-part balance: It's at once savory, spicy, acidic and refreshing.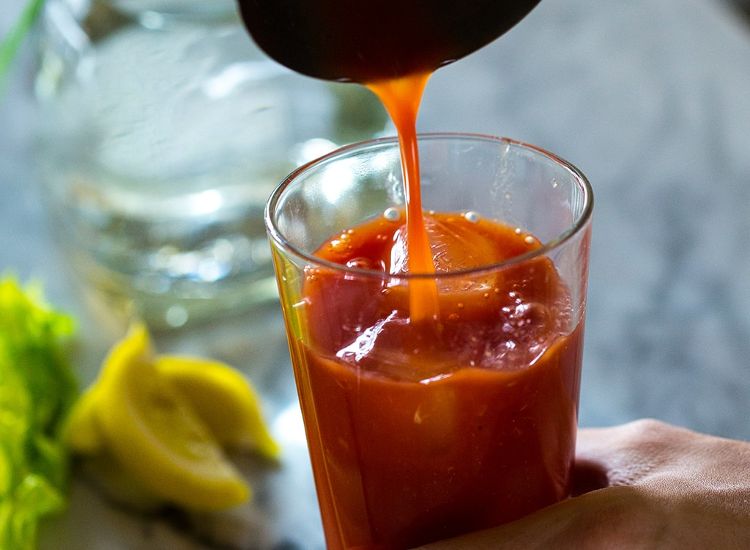 If you're entertaining a large group, consider setting up a Bloody Maria bar. Lay out a variety of garnishes, such as the traditional cucumbers, celery stalks, radishes and pickled asparagus spears. Don't be afraid to include some non-traditional items like bacon, sausage, cheese cubes, pretzels, and, if you're up to it a cheeseburger!
Then, let guests concoct their own in cocktail in a fun glass, such as a mason jar or pint glass sporting your favorite team's logo. Don't be afraid to think outside the box with your garnishes and cups! Your friends will appreciate the extra thought and energy that went into preparing the brunch. And of course, everyone loves sharing a good looking cocktail on social media.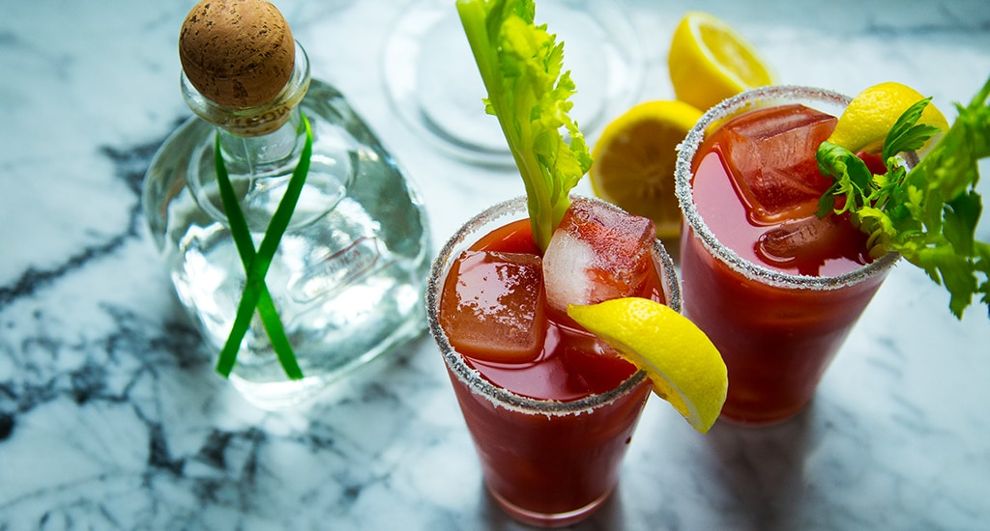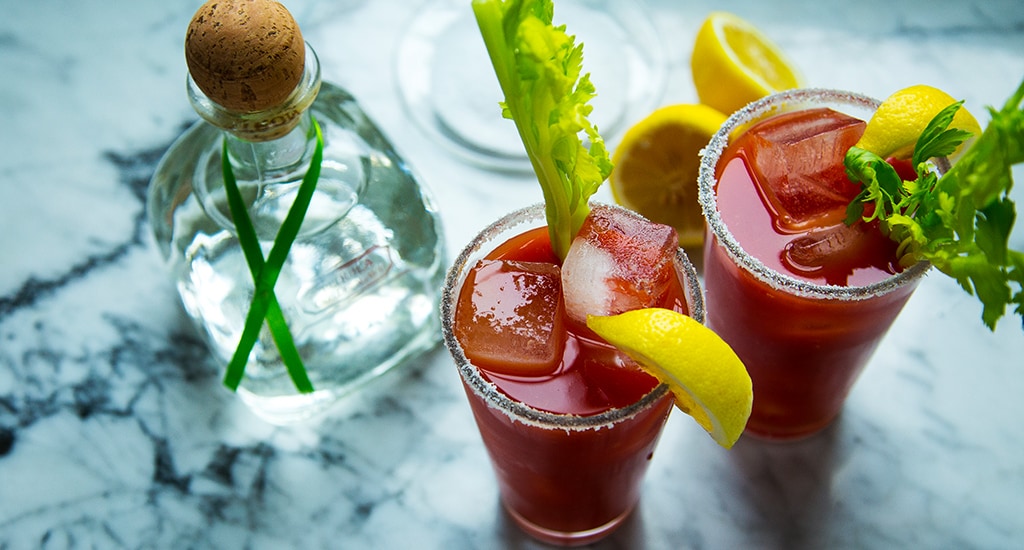 Bloody Maria
Makes 1 drink
2 oz Patrón Silver
5 oz Bloody Mary mix (or build your own*)
4 oz tomato juice
.5 oz fresh lemon juice
Dash Worcestershire sauce
1 tsp horseradish
optional Kosher salt and freshly ground black pepper, to taste
If building your own Bloody Mary mix: In a pitcher, combine all the mix ingredients. Store in the fridge until ready to use.

Make the Bloody Maria: In a mixing tin or pint glass, combine all the cocktail ingredients, and "roll" the drink by pouring it back and forth between the mixing glass and another glass. Strain over fresh ice in a Collins glass if you prefer, rimmed with kosher salt or the specialty spiced rim of your choosing. Garnish with a lemon wedge and celery stalk, then serve.
Note: The garnish in listed in this recipe is the traditional Bloody Maria garnish. Other garnishes are encouraged based on your preference.
Just For You
You're In
Be the first to know our latest tequila news.
Now fill out your profile so we can get to know you over cocktails.