Just For You
You're In
Be the first to know our latest tequila news.
Now fill out your profile so we can get to know you over cocktails.
What's the Buzz on Coffee Cocktails?
Coffee cocktails, once viewed as non-serious drinks for non-serious drinkers, earn their moment in the limelight
Jun. 8, 2016
The days are gone when coffee cocktails were considered a gimmick. Today, the coffee movement and the cocktail movement—which both place a premium on quality ingredients and balanced flavors—have joined forces, creating exciting, sophisticated libations that go beyond what was once considered a drinkable dessert.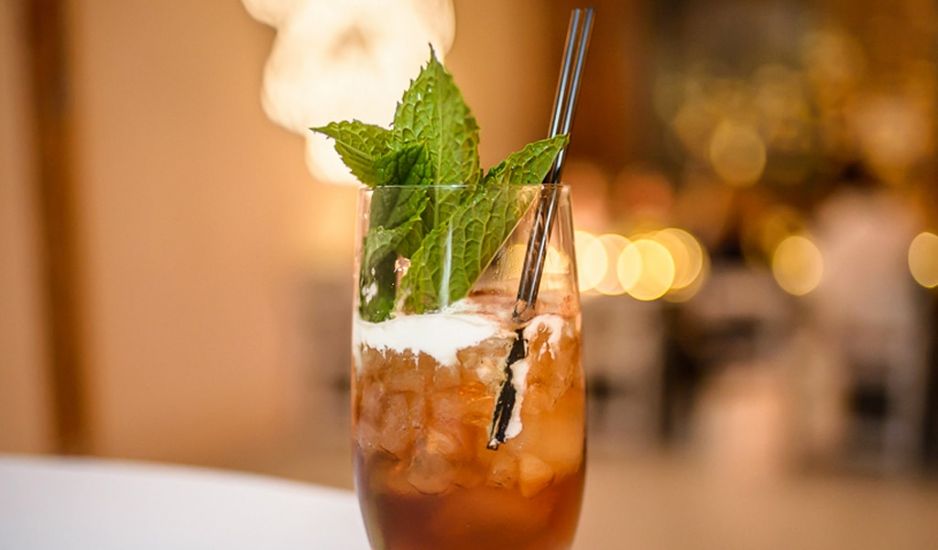 Rosie Ruiz, the lead bartender for our Secret Dining Society dinner in Seattle and a Margarita of the Year finalist, remembers her aha! moment.
"One of my best experiences was at a tiki bar, and my friend made a beautiful cocktail," the Los Angeles-based Ruiz says. "When she told me it was an espresso cocktail, I was floored."
For the Seattle dinner, Ruiz created an after-dinner cocktail that combined Patrón Silver and Patrón XO Cafe Dark Cocoa, and garnished it with fresh mint foam, cocoa powder and a mint sprig.
"It can go south very quickly," Ruiz says. "But these cocktails can be really good if you know how to combine them well."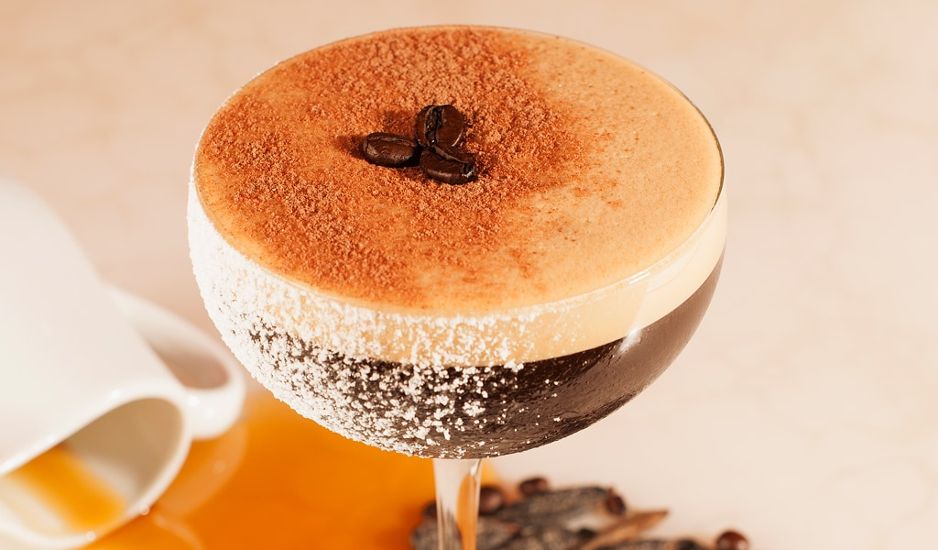 At the Christophe Harbour resort in St. Kitts, beverage manager Christian Zamora mixes coffee with Patrón XO Cafe to create the popular Café Carib, a complex, refreshing drink.
Meanwhile, brunch at the Mandarin Oriental, New York means you're in the hands of master sommelier Laura Williamson, whose coffee cocktail combines nutty espresso with a splash of cream.
The secret to any coffee cocktail? Balance: The drink should be smooth and rich, not bitter and overpowering, Richard Woods, who developed Sushisamba's coffee cocktail in New York City, says.
Ruiz agrees: "When you make the perfect coffee cocktail, it's good anytime of the day."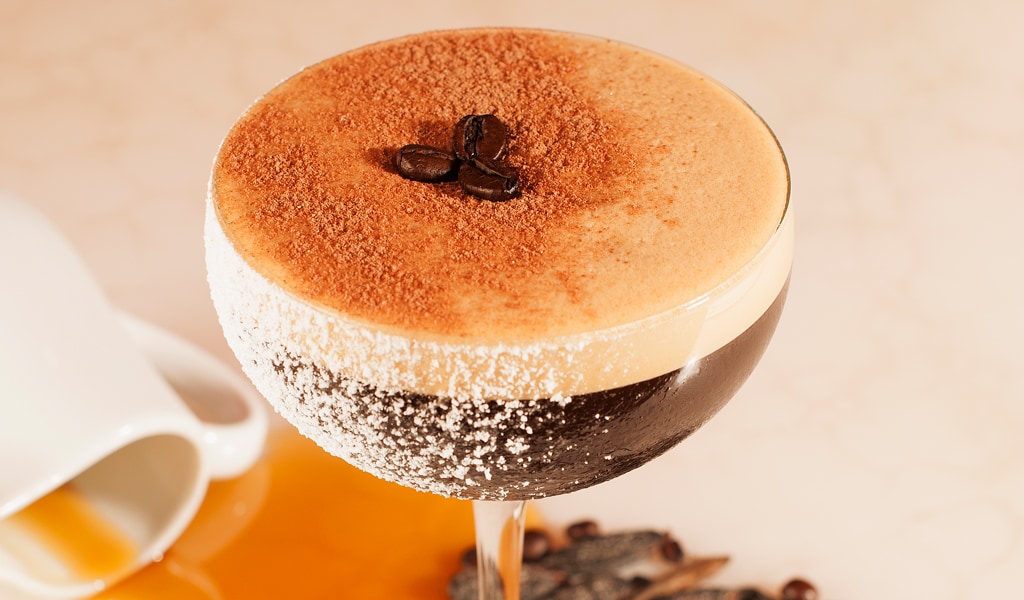 So Fresh, So Green Green
Makes 1 drink
1 cup sugar
½ cup water
¼ cup fresh mint
10 oz fresh mint syrup
One 7-oz package powdered gelatin
1 iSi whipped cream canister
1 CO2 cartridge
1.5 oz Patrón Silver
.25 oz Patrón XO Cafe Dark Cocoa
Ice:

Regular bar ice

Glass:

7-oz rocks glass

Garnish:

Fresh mint foam, cocoa powder and mint sprigs
Make the syrup: In a saucepan over medium heat, combine all the ingredients. Stir until the sugar is dissolved. Remove from the heat and let sit for 25 minutes. Purée in a blender. Strain the mint from the syrup and transfer the syrup to a glass container. Store in the refrigerator until ready to use.
Make the foam: Add the mint syrup and gelatin powder into the whipped cream canister. Close tightly and charge with the CO2 cartridge. Shake the canister vigorously. Place in the refrigerator for an hour before use. Shake again before using.
Make the cocktail: In a mixing glass filled with ice, combine both tequilas and stir for 40 to 50 revolutions. Strain into a single rocks glass. Add ice and top with mint foam. Sprinkle with cocoa powder, finish with a mint sprig and serve.
Just For You
You're In
Be the first to know our latest tequila news.
Now fill out your profile so we can get to know you over cocktails.