Just For You
You're In
Be the first to know our latest tequila news.
Now fill out your profile so we can get to know you over cocktails.
The Ice is Right
The pros explain why upping your ice game is important to making a better cocktail.
May. 25, 2016
There's an expectation that any cocktail you order—stirred or shaken—arrives at the proper temperature. And the pros know exactly how to make that happen, with the proper ice.
But for the home bartender, ice is often an overlooked element. As it turns out, professional bartenders share a common belief: ice isn't just hanging out in your glass to keep your cocktail cold. From the different shapes of ice to freezing water at home, every step counts.
So the next time you vigorously shake that martini or pour an old fashioned, here's what you need to know about ice.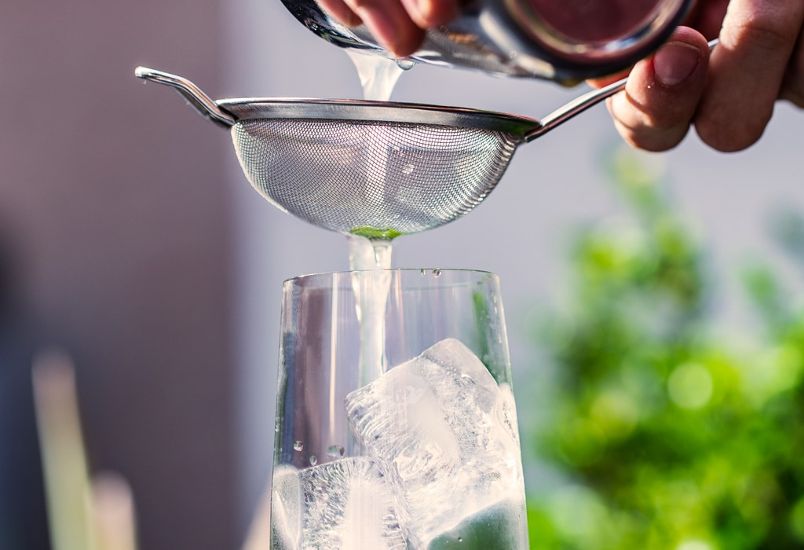 The most common ice cubes are square and measure about one and half to two inches on each side.
For stirred cocktails, most bartenders use cubed-shaped ice, says Jim McCourt, a beverage manager in Charleston, South Carolina. He recommends home bartenders to buy silicone ice trays to make two-inch cubes—and to use distilled water if possible because it doesn't have any impurities.
"Ice is a really, really important ingredient," McCourt says. "We try to use the freshest, clearest ice. It can completely change how your drink tastes."
Sometimes McCourt will use a bar spoon to crack a piece of cubed ice. But this cracked ice doesn't end up up in the cocktail (the strainer will catch it as he pours) but it helps dilute the drink just enough as he stirs.
Matt Tocco, beverage director of in Nashville, Tennessee, also notes to make sure there's no food in your freezer when making your ice at home or that the ice hasn't been sitting for weeks. It will pick up the odor of the food and make its way into your cocktail.
"It seems like a lot of effort and time consuming," Tocco says. "But it's so worth it when you make a perfect drink.'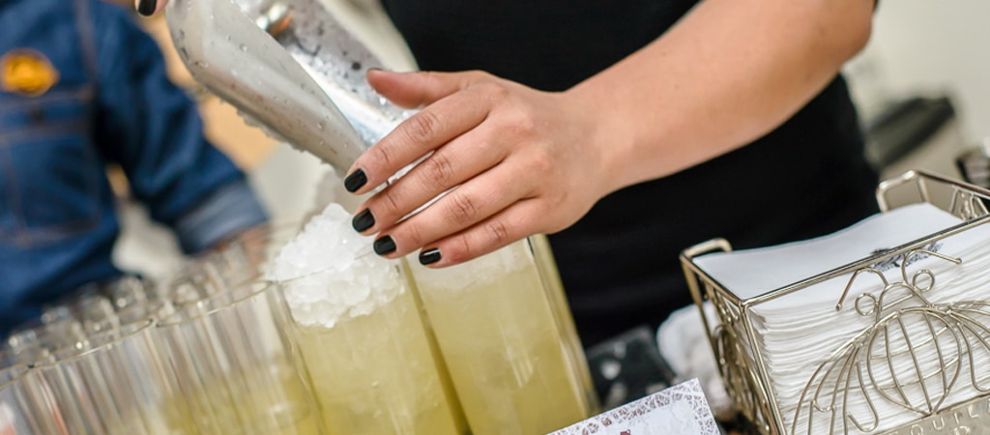 The mint julep is probably the most iconic drink to rely on crushed ice. At Prohibition, McCourt also uses it for a tiki-style tequila drink.
At home, you can buy a canvas bag and crush your ice with a mallet. Recipes for higher proof cocktails can often call for this type of ice because it melts more uniformly.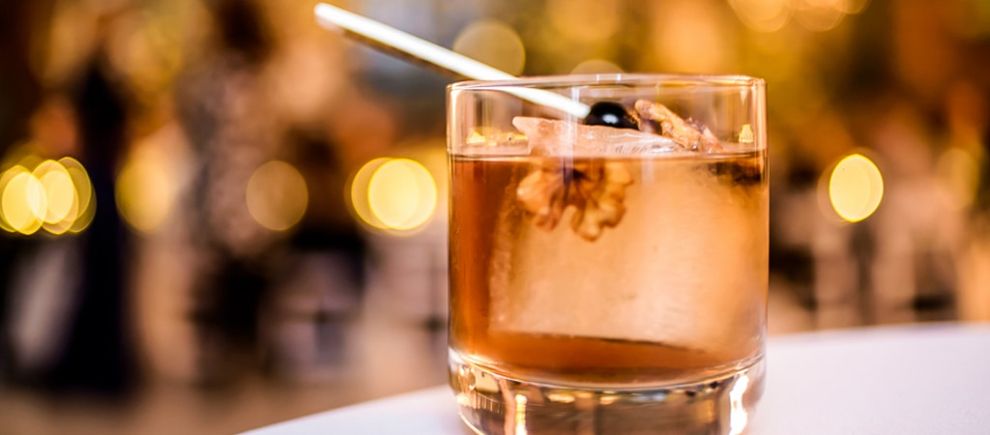 Larger blocks of ice, especially the popular spherical ones, are often used for drinks served on the rocks.
It keeps the liquor "nice and cold without too much dilution," McCourt says.
Various companies sell silicone molds to make your own spherical ice cubes, so you don't have to take home 300 pound chunks of ice like many serious bartenders do. According to Tocco, the extra effort is worth the chilly results because "it's like a glacier in the water."
Just For You
You're In
Be the first to know our latest tequila news.
Now fill out your profile so we can get to know you over cocktails.