Just For You
You're In
Be the first to know our latest tequila news.
Now fill out your profile so we can get to know you over cocktails.
Phoenix Tastemakers Keep It Hot
Learn how chef Adam Allison and mixologist Lisa Selman are bringing the heat to #SecretDiningSociety Phoenix.
Apr. 7, 2016
A talented local chef and a top mixologist were key in making our latest Secret Dining Society dinner in Phoenix a hit.

Only a select group of Patrón Social Club members tasted the food and imbibed the cocktails, but here's an introduction to chef Adam Allison and mixologist Lisa Selman.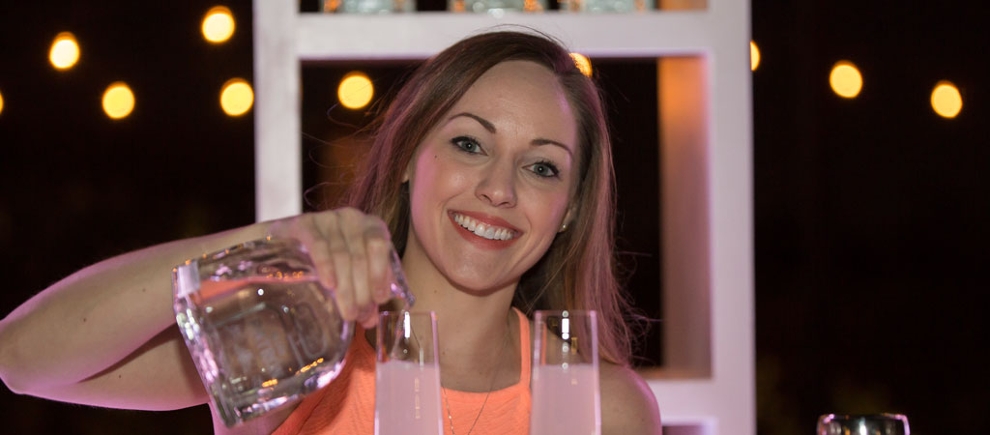 Art in a Glass
Selman, who helps run the Chicago-based cocktail company Femme du Coupe, approaches cocktails with an artist's eye.
"I'm always looking to put my own personal touch on all the recipes," Selman says. "Everything I do, I try to make sure it's appealing to the eye."
The art history major is currently working on a celebrity chef's new Chicago restaurant, but she also has her hands in various cocktail projects. A few years ago she placed in the top eight fastest female bartenders in the Chicago Speed Rack competition and is a master mezcalier.
Selman draws on her involvement in the arts—she volunteers at the Art Institute of Chicago and takes dance classes—for inspiration for simple and complex cocktails alike.
She believes that "a well-balanced cocktail that's aesthetically pleasing just makes everything taste better."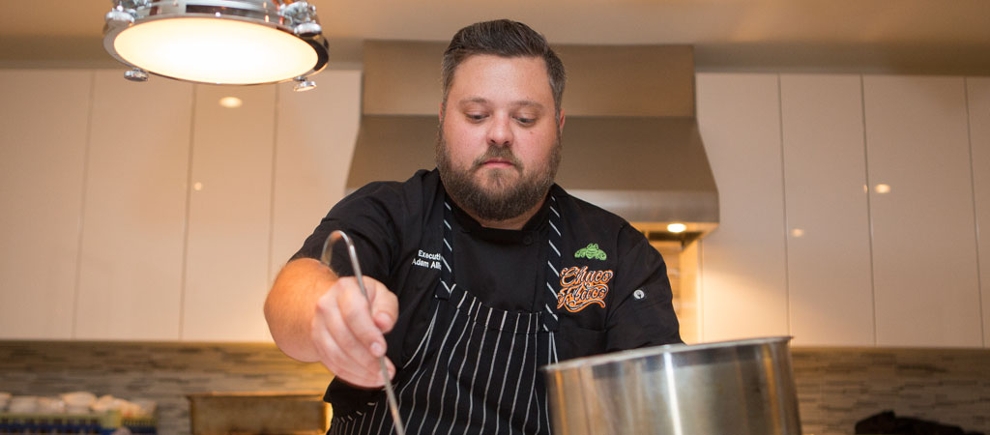 Trucking Along
While the 34-year-old chef Adam Allison has spent most of his life in Phoenix, he's found success in cooking dishes from his time as a child in the South and Philadelphia.
He was the executive chef at the Skeptical Chymist, an apothecary-themed Irish restaurant in Scottsdale, for three years before he dove into the food truck scene. He launched Frank in 2013 to sell gourmet hot dogs, and his next food truck, called United Steaks of Cheese, served authentic Philly cheesesteaks with aged rib eye, bread from Philadelphia and even Cheez Whiz.
"There's a time to be gourmet, and there's a time to be as authentic as possible," Allison says.
These days he's more focused on local food. He develops the menu for the SuperFarm food truck, which features Southwest-influenced dishes with ingredients from nearby farmers' markets.
Allison, who's been featured on the Food Network, believes "it doesn't matter whether it's fancy or not, people want to eat local."
Just For You
You're In
Be the first to know our latest tequila news.
Now fill out your profile so we can get to know you over cocktails.