Just For You
You're In
Be the first to know our latest tequila news.
Now fill out your profile so we can get to know you over cocktails.
Out Late with Atlanta Bartender Brandon Kemp
Mar. 21, 2016
Atlanta bartender Brandon Kemp spent the evening stirring, shaking and pouring cocktails for 30 guests attending our latest Secret Dining Society dinner. He had easily made 150 drinks by the time all the plates from the three-course dinner were cleared.
And with that, it was time for his night to begin.
This particular night owl's schedule is all too familiar to Kemp and his fellow bartenders. The industry vet shared with us his personal favorites for cocktails, local hot spots and lesser-known watering holes where he and his colleagues are (for once) on the other side of the bar ordering a drink. Check them out for yourself and drink like a professional bartender the next time you're in Atlanta.
Ticonderoga Club: Bartenders often support their friends in the industry, so it's no surprise that many are fans of the new Ticonderoga Club at Krog Street Market. Two of the owners are Greg Best and Paul Calvert, both leading bartenders who trained a generation of protégées working all over Atlanta. "Everyone knows your name here," Kemp says. (He recommends not passing on the food either.)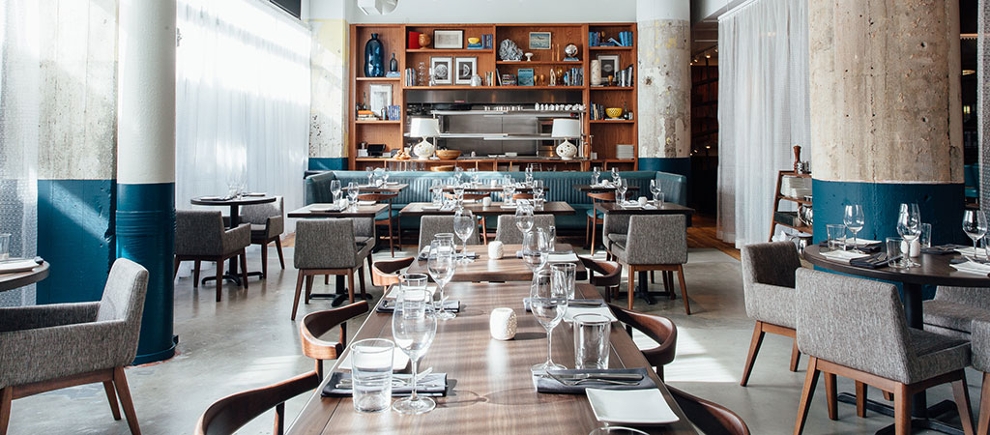 The Mercury (Photo Credit: Justen Clay)
The Mercury: Ponce City Market attracts throngs of people who want to eat at the various restaurants dotting the former Sears, Roebuck & Co. building. Kemp's favorite is The Mercury, where he says "the steaks are killer." The 60s-inspired restaurant looks like Don Draper's living room, and while the food is classic American, the spot is really focused on the cocktails. Follow Kemp's lead and order one of the old-school drinks.
La Tavola: Kemp describes La Tavola as a new-age Italian restaurant with a great selection of drinks. At this neighborhood joint located in the historic neighborhood of Virginia-Highland in Atlanta, he regularly orders the gnocchi. "It's the type of place you could go to any night of the week," he says.
The Local: For a low-key, no-frills night, Kemp heads to The Local. The dive bar carries an extensive list of cocktails to complement its popular karaoke and trivia nights. Kemp also highly recommends the chicken wings.
The Bookhouse Pub: Bartenders may not admit it, but they often times end up having their nightcaps in their own bars. It's simply easier, says Kemp, who is the bar manager at The Bookhouse Pub, a casual bar inspired by David Lynch's moody Twin Peaks television series. Open for nearly a decade, the bar offers everything from cocktails to a smartly curated beer list.
Just For You
You're In
Be the first to know our latest tequila news.
Now fill out your profile so we can get to know you over cocktails.