Just For You
You're In
Be the first to know our latest tequila news.
Now fill out your profile so we can get to know you over cocktails.
The Mexican Martini – Fact and Fiction
Feb. 17, 2016
From the Margarita of the Year Series
See more
Believe it or not, this citrusy cocktail, now ubiquitous around the country, was first created at a bar in Austin, Texas, in the 1980's. Its true origin is still a hotly debated issue in the capital city, as two local bars claim to have created the popular libation: the Cedar Door and Trudy's Texas Star. While it is unlikely that this will ever be fully resolved, there are two things I know for sure: the cocktail is neither Mexican, nor a martini.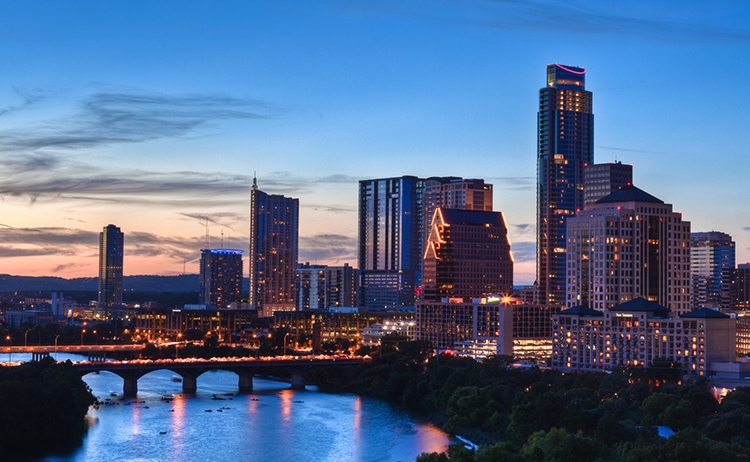 I also know that I first tasted the cocktail at the legendary Cedar Door sometime around 1985. Back then, it was known as a Mexican Margarita, or "a Mexican" for those in the know. Having just arrived from Mexico City the previous year, the drink appealed to me since it looked and tasted like the margarita I knew, a simple blend of tequila, fresh lime juice, and orange liqueur, shaken over ice and served up in a coupe glass (frozen margaritas and margaritas served on the rocks were new to me when I moved to Austin, but that's another story.)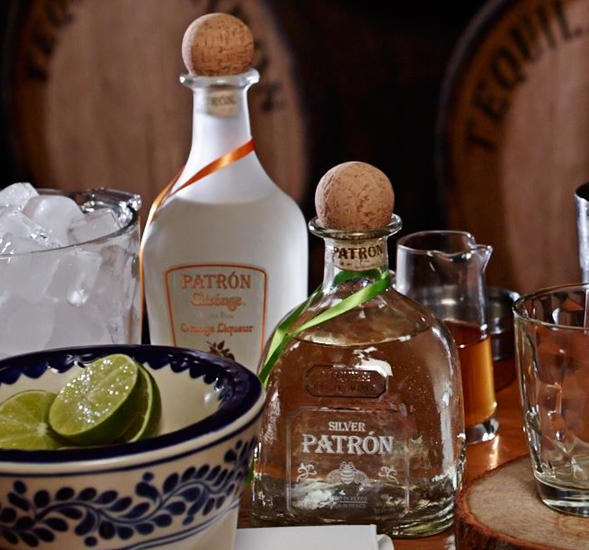 At the Cedar Door, servers would bring the frosty shaker on the side so you could pour it yourself at your leisure - this required skill unless you wanted half of the drink to end up on the table and down your arm. The glass was simply adorned with a salty rim and a trio of pimento-stuffed olives skewered onto a plastic sword. Something about sipping the sweet-tart liquid followed by a salty bite of briny olive reminded me of home; Mexicans enjoy the juxtaposition of salty and sour, and in cantinas across the country a salty snack such as peanuts or pepitas may be offered alongside a traditional margarita. I always asked for extra olives. These guys were onto something.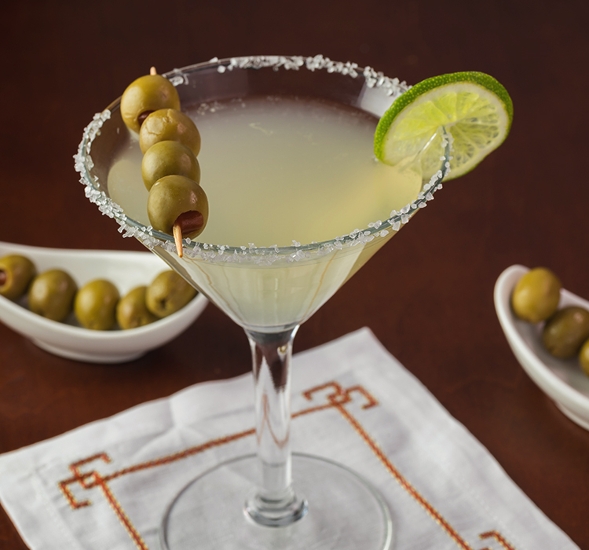 At one point, the glassware and name changed to reflect the current incarnation, with a lime wedge added as a garnish and a splash of olive juice. It is unclear whether it was the Cedar Door or Trudy's that coined the new name and presentation. But the cocktail gained popularity at both bars, eventually appearing on Mexican restaurant menus across town. At hotel bars visitors enjoyed them to their hearts' content, spreading the cocktail's popularity to a national audience. The rest, as they say, is history.
I will go out on a limb to say the addition of olive juice distinguishes a traditional margarita and the Mexican Martini as two different cocktails, which is fine with me. Sadly, some bars cut corners and add "foreign" ingredients such as sweet and sour mix, artificially flavored lime cordial, orange juice, or even commercial lemon-lime sodas. Do yourself a favor and be sure to stick with the traditional, whether making it yourself or ordering at your favorite establishment.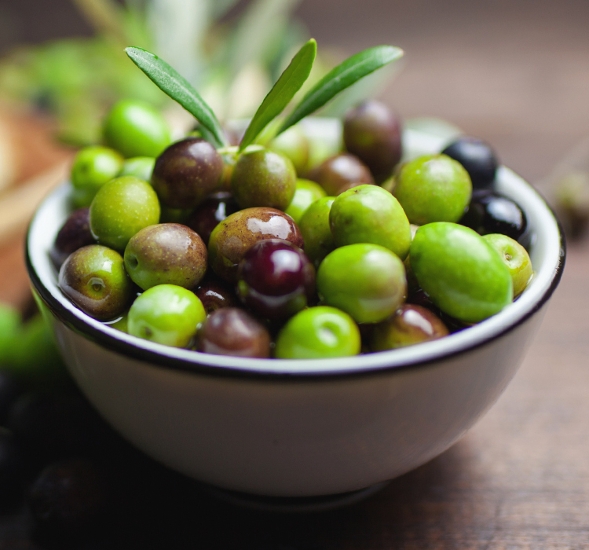 Claudia Alarcon, a native of Mexico City, is an Austin-based freelance writer
Just For You
You're In
Be the first to know our latest tequila news.
Now fill out your profile so we can get to know you over cocktails.