Limited Edition
Patrón en Lalique
Serie 1
Amber stopper is perfectly shaped to resemble the heart of the agave, the piña.
Exclusive decanter design was inspired by Mexico's indigenous Weber Blue Agave and handmade by Lalique, the masters of French crystal.
The small batch of Patrón's oldest and rarest tequila was created exclusively for Serie 1 and represents the pinnacle of the art of tequila making.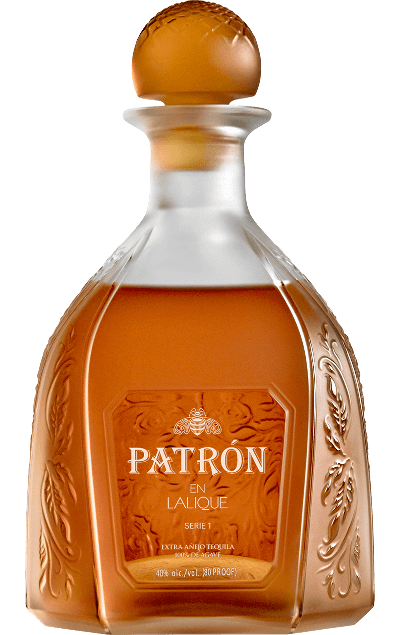 The first-time exclusive collaboration celebrating artistry and craftsmanship.
---
A fine balance
color

Distinct amber color

aroma

Agave & oak notes

taste

Sweet caramel, honey, vanilla, dried fruit & nuts

finish

Complex, well-balanced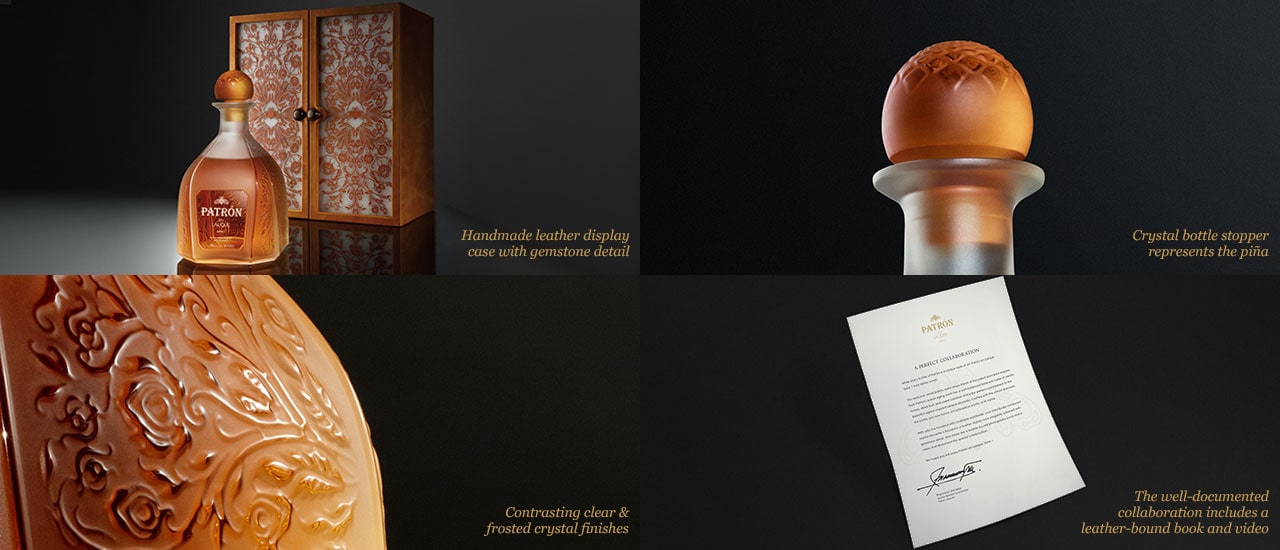 ---
Stunningly beautiful,
inside and out.
Patrón en Lalique: Serie 1 is an exclusive collaboration between Patrón and the Lalique, the Masters of French crystal. The handcrafted crystal decanter features an exceptional blend of the oldest and rarest Patrón tequilas.

Our Craft Process
The perfect pair
See how this unique combination of Mexican tequila and French crystal came to life.
What's In a NOM
A singular focus on Patrón's perfection puts us in a field of our own.
The Power of Patrón
Get the perfect tequila cocktail suited to your preferences.
BEYOND THE BOTTLE
Building a legacy means so much more than tequila.
Discover more
So many ultra-smooth varieties makes for one difficult decision
Swipe For More