Just For You
You're In
Be the first to know our latest tequila news.
Now fill out your profile so we can get to know you over cocktails.
Take Your Cinco to New Heights
Make your very own Margarita Tower to celebrate the day margaritas are a must by following these cinco steps.
Apr. 30, 2019
Move over oysters, crab and yes, even lobster. While a seafood tower might be great any day of the year, it's not what we're serving come Cinco de Mayo. What is on the menu? All the fixings for a killer margarita – we're talking Patrón, garnishes aplenty, and fresh juices so guests can mix up their own version of a Simply Perfect Margarita at your ultimate Sunday Funday Fiesta. Here's how you can build your own Margarita Tower and quickly become the host with most and therefore an honorary mayor of Margaritaville.
Step Uno
First, you're going to need the structural component of the tower, and there's more than one way you can go about that. The most straight forward option here would be to head to your nearest restaurant supply store and pick up a – you guessed it – seafood tower. This will hold all the accoutrement for your margaritas along with ice to keep it chilled and ready to mix at a moment's notice. If you don't have a restaurant supply store near you, you might be able to use a tiered tea sandwich tray (because everyone has one of those) or a dessert tower.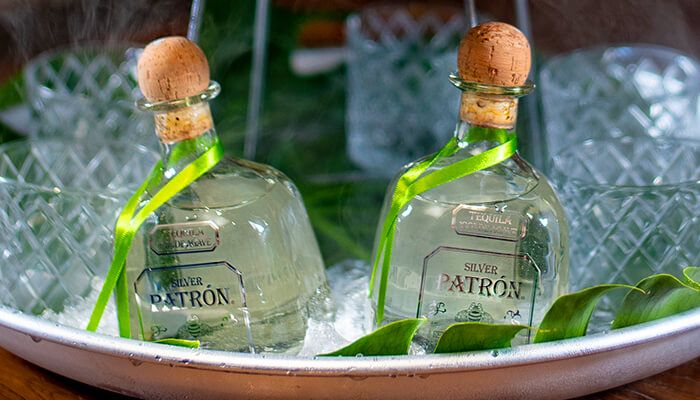 Step Dos
Once you've selected your structure, it's time to start gathering the other supplies you'll need. Let's start with filling the largest (and most important) bottom tier of the tower, which will hold Patrón Silver and rocks glasses. The good news? There's plenty of convenient ways to buy Patrón, including online, at a store, or you might even be able to get same-day delivery. Keep in mind, that one margarita generally has 1.5 to 2 ounces of tequila, so be sure you're allocating enough Patrón to keep the party going, depending on your number of guests.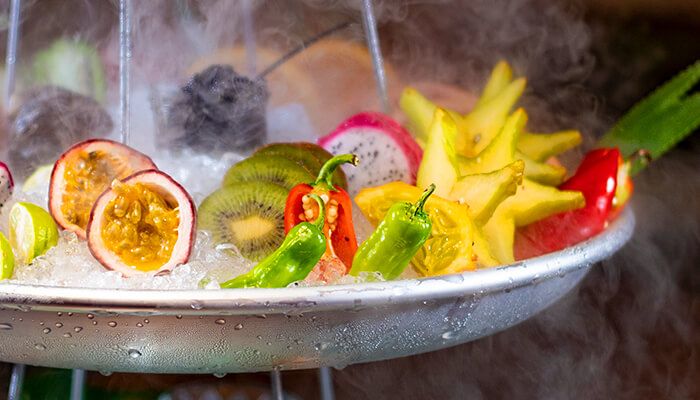 Step Tres
Onto the middle tier! This is where you'll want to include an array of festive garnishes your guests can choose from to customize their margarita to their liking. We recommend fresh, seasonal ingredients. For example, during the spring season you could include basil and sage to incorporate into the Basil Lime Margarita or The Resting Garden Margarita, respectively. In-season fruits that can make an amazing margarita include mango, pineapple and strawberries. But of course, you don't want to exclude the must-haves either – limes, salt and jalapeños. Feeling extra fancy? Throw in some edible flowers, truffle sea salt, or caviar in oyster shells to really play up the connection to a seafood tower, if you're so inclined.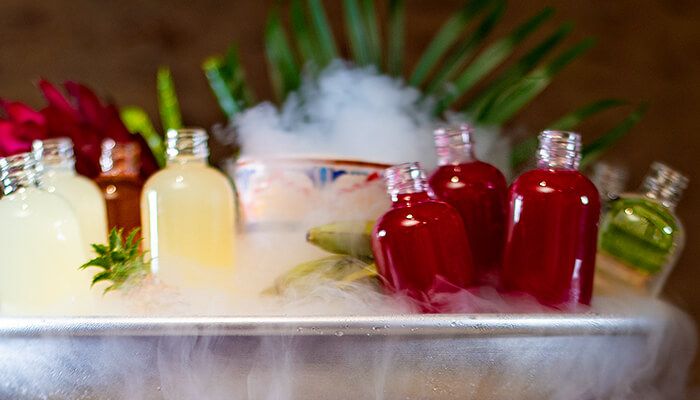 Step Cuatro
The top tier is where you'll place the mixers. You can stick with the classics like lime, pineapple, and simple syrup, or really go all out with unique juices like yuzu, prickly pear and rose water. You may also want to have a few recipes in mind so guests can stick to the script if they choose to. Patrón Cocktail Lab features a variety of margaritas from classic to unconventional, easy to more complex so you can be sure to have your bases covered. Finally, if you're really trying to up the wow factor, add some dry ice to the middle of the top tier surrounding the juices...do it for the 'gram.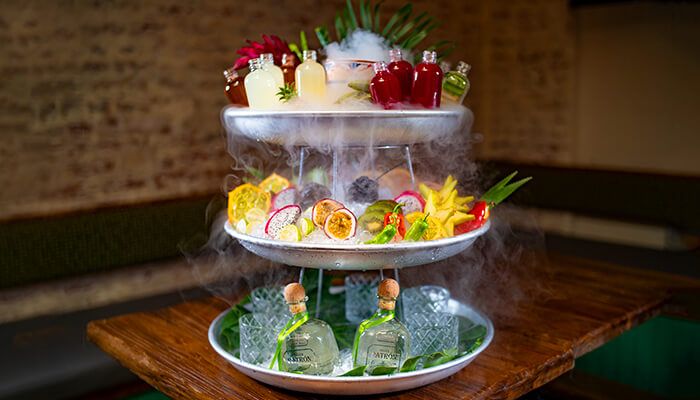 Step Cinco
The last and final step is assembling your tower! Add fresh ice to each tier and then nestle your ingredients into it for maximum chill. We also suggest chilling the Patrón in the freezer 4-5 hours before the party starts and not fully assembling the tower until about an hour before your guests arrive so the ice and garnishes remain fresh and fabulous. Once your Margarita Tower is complete, you'll have the perfect centerpiece for your party, and a conversation starter for sure. We'd love to see what you created, so tag your party pics with #SimplyPerfectCinco!
Just For You
You're In
Be the first to know our latest tequila news.
Now fill out your profile so we can get to know you over cocktails.