Just For You
You're In
Be the first to know our latest tequila news.
Now fill out your profile so we can get to know you over cocktails.
Two Simply Perfect Works of Art
Celebrate the spirit of Mexico with a bottle of Patrón Silver presented in 2019's Mexican Heritage Tin.
May. 9, 2019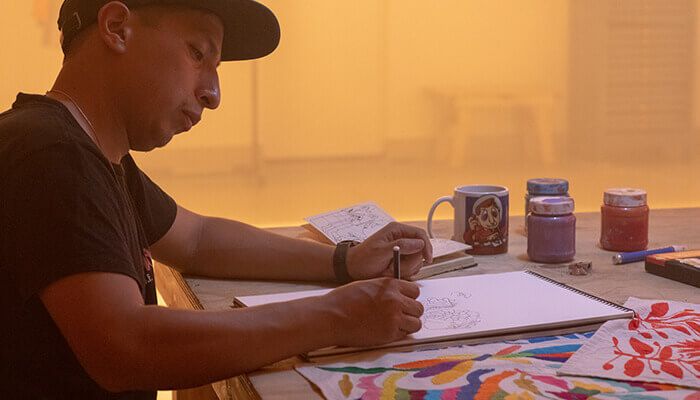 Now in its fourth iteration, the Limited-Edition Patrón Mexican Heritage Tin features bold art that honors the heritage of Mexico while presenting a bottle of Simply Perfect tequila. Inspired by the home of Patrón, this year's tin blends the passion for tequila making with the passion of making detail-drenched artwork, the bold colors of the Patrón story with the bold spirit of Mexico.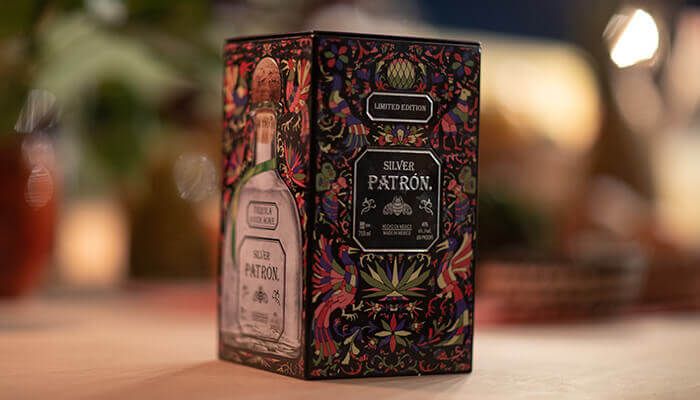 The Tin
Illustrated by Mexican artist, Smithe, 2019's tin celebrates the unique culture of Mexico and the heritage of tequila in a one-of-a-kind Mexican-inspired gift. Influenced by two distinctly Mexican embroidery styles: Tenango-Hidalgo and Mariachi, Smithe, wove together motifs that pay homage to Mexico's artistry in one limited-edition design.
Tenango-Hidalgo embroidery is an ancient tradition that originated in the Tenango de Doria municipality in the Mexican state of Hidalgo. This centuries-old artform typically portrays the natural world through mythic flora and fauna in strikingly bright colors and beautifully symmetrical patterns.
Mariachi embroidery dates back to at least the 18th century and has evolved over time in the countryside of various regions of western Mexico. This artform takes a more intimate approach by intricately weaving the Mariachi performers own personal history into the clothing they wear as they sing the songs of their storied travels.
The color palette of the tin draws influence from east-central Mexico, utilizing deep greens and purples with pastel hues native to the region. To weave in elements of Patrón's story, the iconic bee can be seen illustrated in flight as Weber Blue Agave and distinctively cut piñas represent the Patrón tequila making process.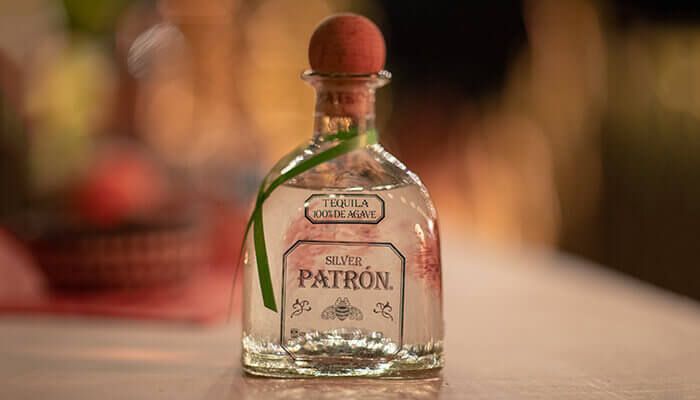 The Bottle
Housed inside of the Mexican Heritage Tin rests a bottle of Patrón Silver. Touched by no less than 60 hands from field to finish,  Patrón Silver is handcrafted with exceptional attention to detail at every stage. The craft of Patrón starts with selecting agave at their peak ripeness, after being carefully grown for around eight years. The piñas of the agave go through a slow, traditional process of small-batch production that has remained unchanged through Patrón's history. Small, custom-designed copper stills distill the tequila, maintaining its purity and giving it a crisp, clean flavor. Every handcrafted bottle exemplifies the art of the tequila inside by being corked, wrapped and adorned individually with a ribbon.
Just For You
You're In
Be the first to know our latest tequila news.
Now fill out your profile so we can get to know you over cocktails.