Just For You
You're In
Be the first to know our latest tequila news.
Now fill out your profile so we can get to know you over cocktails.
The Craft of Perfection
The craft behind the 2018 Mexican Heritage Tin redefines attention to detail in more than one way.
May. 4, 2018
In its third iteration, The 2018 Mexican Heritage Tin features awe-inspiring art, the perfect tequila and an opportunity to craft a cocktail with meaning. Inspired by the home of Patrón's bold culture, this year's tin blends the craft of making perfect tequila with the passion for Mexico's detail-drenched culture, the bold color of its heritage and the spirit of illustration.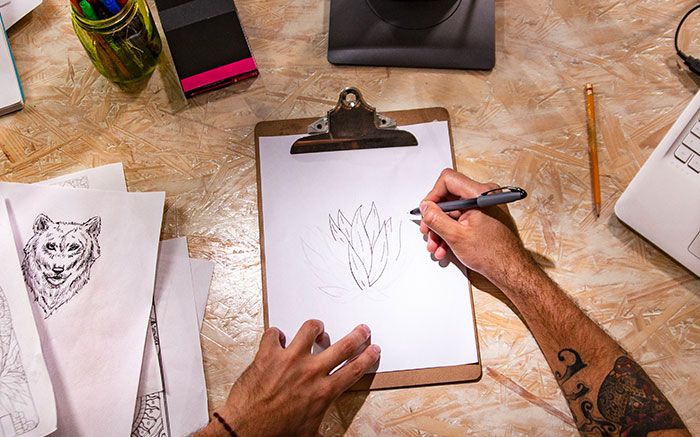 The Tin
Illustrated by Mexican artist, Joel Berrelleza, the tin was crafted as a culmination of Pre-Columbian influence, the iconic Patrón process and the culture of Mexico. Richly designed with symbolism in mind, Joel's illustrations feature icons that encapsulate Mexico's history and heritage through his eyes.
The wolves on the front symbolize family and camaraderie, a key value from Mexico's inception and in Patrón's work today. The sun and moon that bring together starry skies and sun-drenched agave represent Mexico's name that was crafted from the Pre-Columbian words for moon and place. The sun carries through to the sides of the tin to bring bright color and the symbolic power of Mexico's land and origins. Around the tin, there are designs that evoke Patrón's handcrafted process, from the coas in jimadors' hands to the piñas at Hacienda Patrón, directly linking Patrón to its beautiful, rich homeland.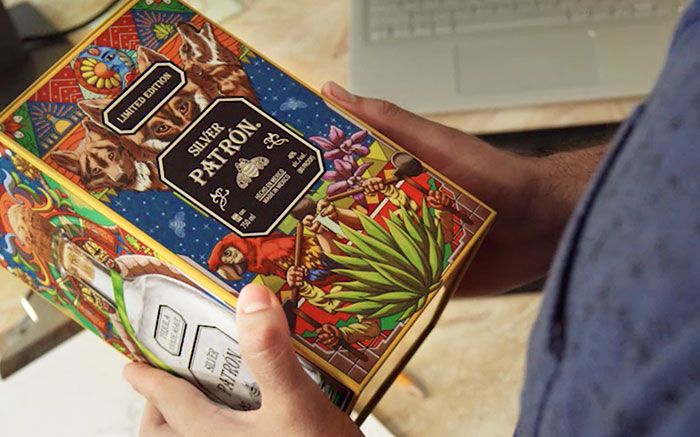 The Bottle
Touched by no less than 60 hands from field to finish, Patrón Silver is handcrafted with exceptional attention to detail at every stage. The craft of Patrón starts with picking agave at their peak ripeness, after being carefully grown for around eight years. The piñas of the agave go through a slow, traditional process of small-batch production that has remained unchanged through Patrón's history. Small, custom-designed copper stills distill the tequila, maintaining its purity and giving it a crisp, clean flavor. Every handcrafted bottle exemplifies the craft of the tequila inside by being corked, wrapped and adorned with a ribbon individually.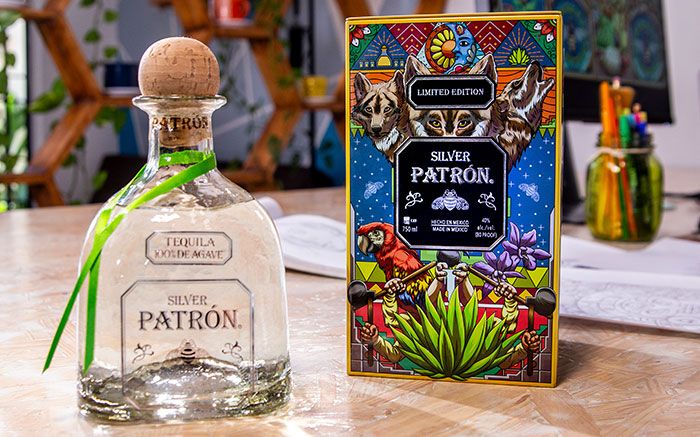 The Glass
The Mexican Heritage Tin and the Patrón Silver inside truly take on their final form when you experience them at your bar cart. Using the bright colors and symbolic designs of the tin and the carefully distilled flavors of Patrón Silver as inspiration, craft the perfect cocktail that pays homage to the boldly refined heritage of Mexico.
Just For You
You're In
Be the first to know our latest tequila news.
Now fill out your profile so we can get to know you over cocktails.