`
Just For You
You're In
Be the first to know our latest tequila news.
Now fill out your profile so we can get to know you over cocktails.
Lights! Cameras! Margaritas!
Experience the boldly bright Margarita of the Year launch event that took margarita lovers to Los Angeles and beyond.
Feb. 26, 2018
From the 2018 Margarita of the Year Series
See more
To celebrate International Margarita Day – one of our favorite days of the year – in the purest form, margarita lovers came together in a global-themed studio in the heart of Los Angeles to immerse themselves in the 2018 Margarita of the Year contenders. Check out the photo booth fun had by all and relive the evening's flavors with a Margarita Kit from Cocktail Courier delivered to your door.
All the Flavor in the World
Above all else, the highlight of the night was hitting the seven bars serving up the contenders and having the first taste of each to kick off margarita season. Every contender was dressed to impress, complete with salted-rims and inspired garnishes. The bartender that created each margarita was there, manning the bar and adding their signature flair, hoping to capture the margarita-lovers' hearts and votes.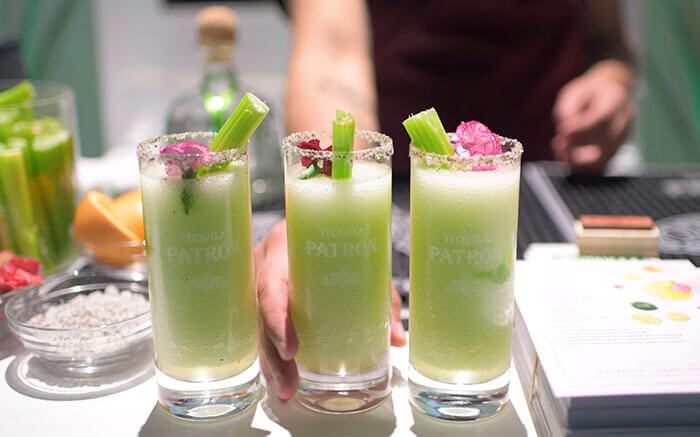 A Total Margarita Experience
Bright was the word of the night, giving the International Margarita Day celebration a neon twist. Videos inspired by each of the margaritas' cities, showing off spectacular ingredients and bold designs, trawled up the walls, capturing the spirit of Margarita of the Year. A tower of Patrón bottles filled the room–as they always should–serving as the perfect centerpiece for interactive voting stations, live music, and margarita-inspired popsicles that made their way around the event. Paired with a colorful passport to guide everyone through all seven contenders, the night was an experience of global proportions.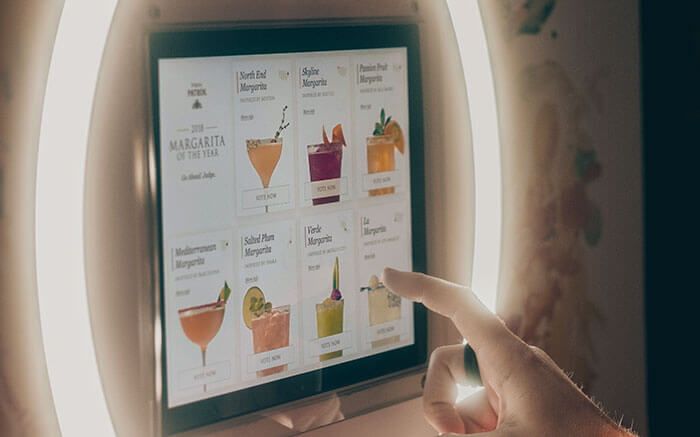 These Drinks Were Made for Posting
Social media got its dose of #MargaritaOfTheYear love with all of the posts, pics and tweets coming out of the International Margarita Day event. In between trying contenders and casting votes, perfect photo op moments inspired by the competing margaritas made themselves known. Margarita lovers stepped behind a neon-infused bar to capture dazzling cinemagraphs of themselves pouring happy hour-ready margaritas and commanded the night with Boomerangs of their (many) cheers!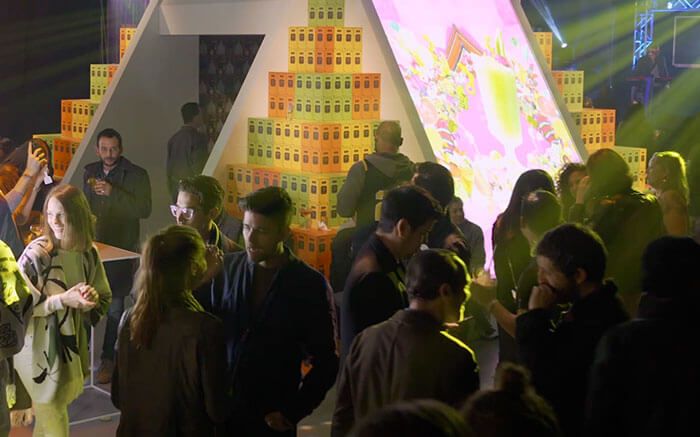 You can still join us in celebrating margarita season by visiting MargaritaOfTheYear.com to cast a vote for your favorite contender every day through April 15th. Try the margaritas for yourself and throw your own margarita party at home with all the ingredients you need delivered to your door by Cocktail Courier.
Just For You
You're In
Be the first to know our latest tequila news.
Now fill out your profile so we can get to know you over cocktails.