Just For You
You're In
Be the first to know our latest tequila news.
Now fill out your profile so we can get to know you over cocktails.
Patrón-Infused Toothpicks: Actually a Real Thing
Sep. 7, 2016
For its first-ever collaboration, Daneson—a Canada-based company that handcrafts small-batch flavored toothpicks—created a limited-edition collection infused with Gran Patrón Piedra.
Owner and founder Peter Smith says he was thrilled with the opportunity to partner with a brand like Patrón.
How are these extraordinary toothpicks made? Peter Smith provides behind-the-scenes details of the process. And there's a signature cocktail, naturally.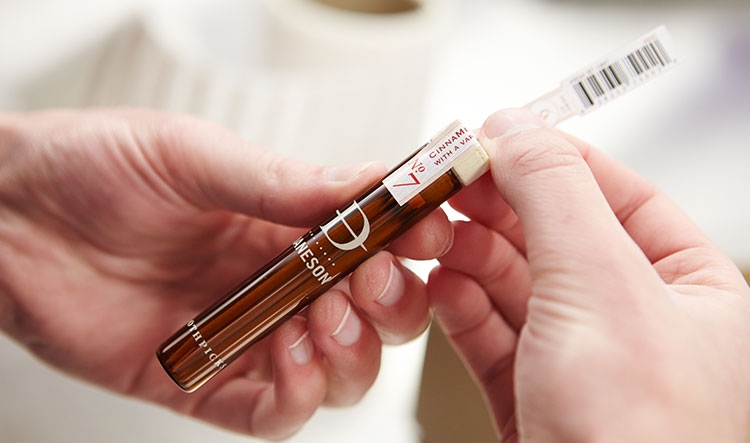 What made you want to partner with Patrón?
"The ethos of the company aligns very well with our own. How Patrón makes its tequila is truly awe-inspiring and mirrored ours well in terms of putting such a high emphasis on quality—whatever the benchmark is and trying to go beyond it."
How are your toothpicks made?
"The toothpicks are made in a distillation process and are only distilled with natural ingredients. You end up with essential oils and organic compounds—all these special ingredients that give each toothpick its unique taste."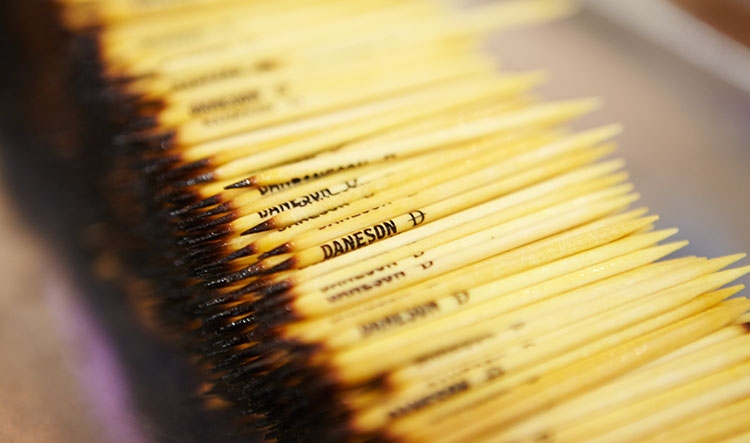 How do you maintain the flavor so well in each toothpick?
"That's a trade secret. The toothpicks don't like oxygen and being taken out of their environment—whether that environment is soaking in agave, mint or, in this case, tequila. So that's a challenge: We have to go to really great lengths to make sure these flavor compounds and notes stay in each toothpick.
With Patrón, they have the element of water, which helps ensure the tequila will still taste like tequila for the long foreseeable future. We are literally soaking the wood to get deep into the cellulose of the wood. It's a complicated process—one for which we have 12 food scientists refining to make sure we get the rawest and most flavorful toothpicks."
What role does the packaging play in the product?
"Our packaging is all about function over form; it's about keeping the core and the essence of the spirit. We used cork to mirror the cork Patrón uses in its bottles. We source our cork from Portugal, and it's a really difficult material to work with when you have small packages like this, but it really preserves the quality. Plus, the design is beautiful."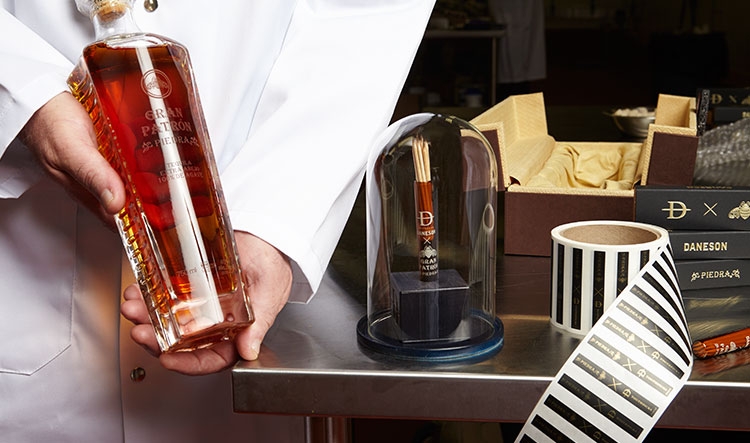 How do you choose who you work with?
"We go to great lengths to make sure we work with private, family-owned businesses. We've been using the same mill that has been making our veneer, quality A-grade toothpicks for centuries; in fact, they're one of the last to do so in North America. Everything, from our ingredients and boxes down to the bottles, is very carefully sourced."
What was your favorite part about partnering with Patrón?
"As part of the collaboration, I went down to Hacienda Patrón in the Highlands of Jalisco, Mexico, and it really blew my mind. It's unbelievable the lengths Patrón goes to keep its product as pure and true to form as it was when the business first started. A great history lives in Patrón—one I never would have known about had this partnership not taken place. I was never into the bar and spirit scene, but there was just such a great story here . . . it's definitely different for me now."
Want to try these out? Become a member of Patrón Social Club for the chance to receive through special events and giveaways.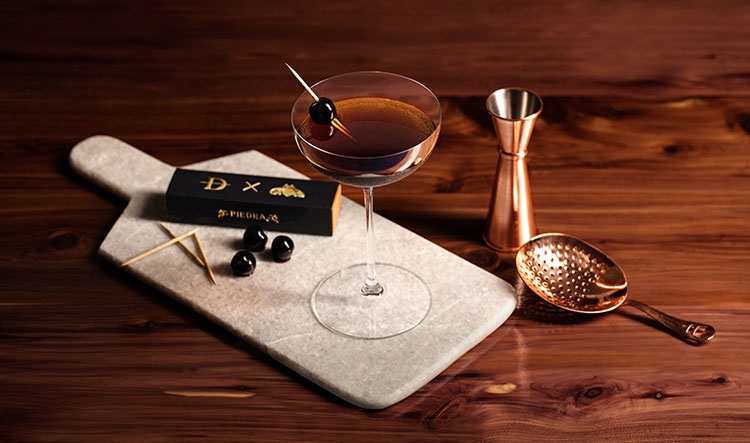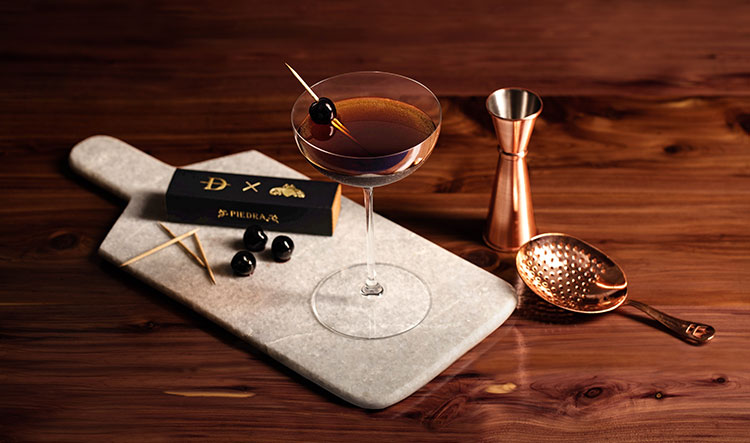 Piedra Manhattan
2 oz Gran Patrón Piedra
1 oz Krauter Liquer
2 dashes Bittermans 'Elemakule Tiki Bitters
Ice
Daneson Piedra-infused toothpick, for garnish
Luxardo cherry, for garnish
Add all the ingredients to a mixing glass; add ice, stir and strain into a martini glass. Garnish with a Daneson Piedra-infused toothpick with a Luxardo cherry and serve.​
Just For You
You're In
Be the first to know our latest tequila news.
Now fill out your profile so we can get to know you over cocktails.