Just For You
You're In
Be the first to know our latest tequila news.
Now fill out your profile so we can get to know you over cocktails.
3 Amazing Cocktails for National Watermelon Day
Jul. 29, 2016
If you're not prepared for National Watermelon Day on August 3, it's time to get your ducks in a row. And there's no better way to do that than with a trio of taste bud-tantalizing cocktails. Tequila and watermelon make for an excellent pairing, so get your glasses ready—this holiday is officially handled.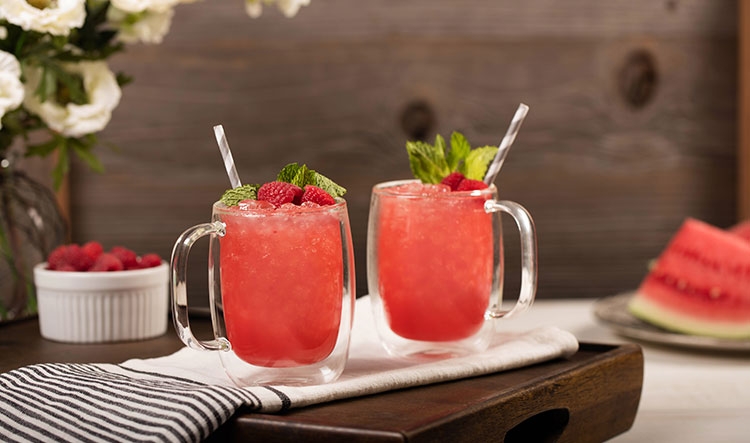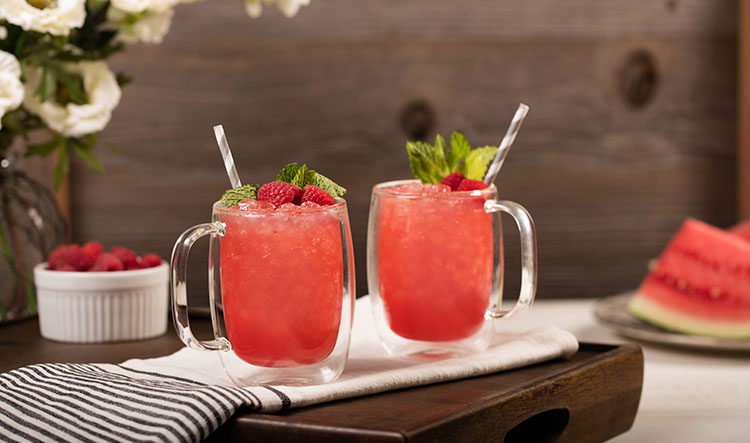 WTRMLN Mule
6 fresh raspberries, plus more for garnish
1.5 oz Patrón Silver
3 oz WTRMLN WTR
.75 oz lemon juice
Ice
4 oz ginger beer
Mint sprig, for garnish
In a shaker tin, gently muddle the raspberries. Add the remaining liquid ingredients, except the ginger beer. Add ice and shake vigorously to combine and chill. Strain into a mule mug filled with fresh ice and top off with ginger beer. Garnish with a mint sprig and raspberries, then serve.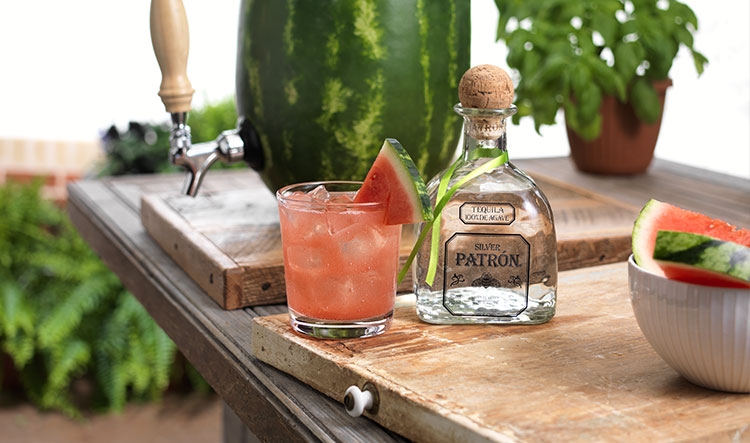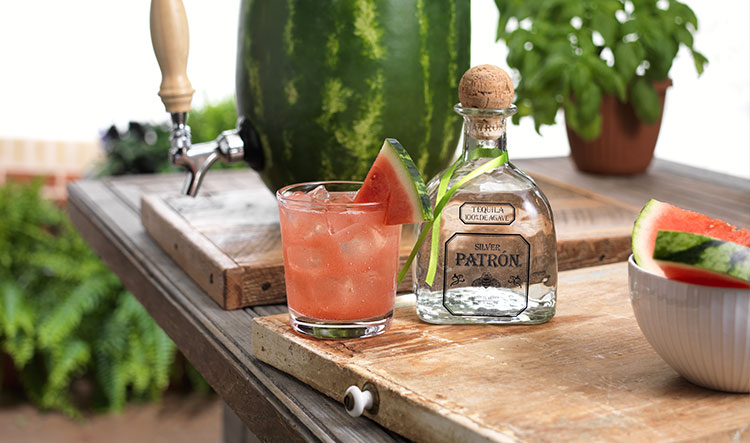 Watermelon Patio Punch
Makes 8 drinks
4 cups watermelon juice from whole watermelon (preferably seedless)
750 mL (1 bottle) Patrón Silver
1 cup fresh lime juice
1 cup simple syrup, to taste
1 tsp salt
Lay the watermelon on its side and assess which end would be a better base if you were to stand it on its end. Using a chef's knife, slice off a small bit of the rounded end to create a flat edge, being careful not to cut through to the flesh. Slice off the opposite end to create a "lid" and stand the watermelon upright. Using a large spoon or ice cream scoop, hollow out the watermelon, being sure to save the flesh and any juices. Transfer the flesh to a blender and lightly purée, enough to liquefy the mixture. Strain through a fine-mesh strainer to remove any pulp. In a separate bowl, combine the Patrón Silver, watermelon juice, lime juice, simple syrup and salt, and stir to thoroughly combine. Return the contents to the watermelon for service and add ice to chill. Use a "watermelon tap" if you have such a device or use the watermelon as a punch bowl, ladling out the punch.
Alternately, skip the watermelon bowl altogether and use a punch bowl.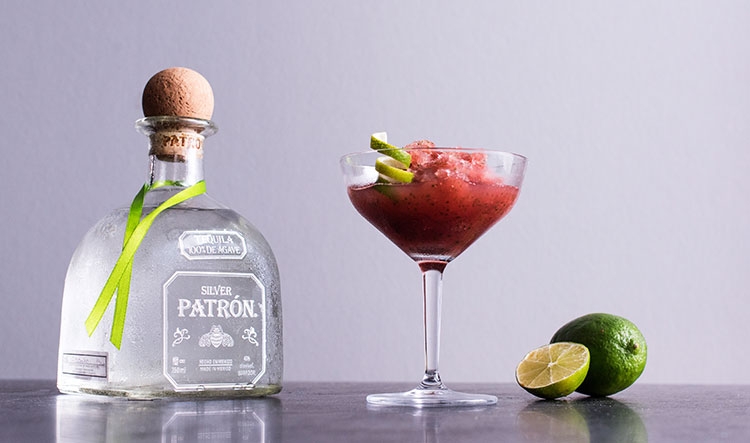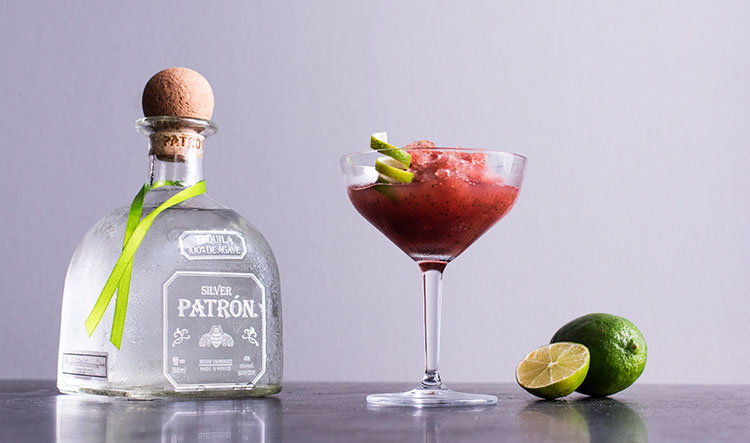 Patrón Granita
½ whole seedless watermelon, cut into chunks (about 8 cups)
2 whole limes, juiced
⅓ cup sugar
8 mint sprigs
1 oz Patrón Silver
In a blender, blend the watermelon, lime juice, sugar and mint leaves until smooth. Transfer the mixture to a 9-by-13-inch baking dish. Freeze for 2 or 3 hours, then begin to lightly scrape the top frozen layer. Return the pan to the freezer with the shaved ice on top; remove a couple of hours later and continue scraping. Repeat the periodic scraping process until the entire mixture is shaved. Store in the freezer covered in plastic wrap until ready to serve. Right before serving, add the Patrón Silver, then pour into coupe glasses and serve.
Just For You
You're In
Be the first to know our latest tequila news.
Now fill out your profile so we can get to know you over cocktails.