Just For You
You're In
Be the first to know our latest tequila news.
Now fill out your profile so we can get to know you over cocktails.
The Most Luxurious Bars Go the Distance
In-flight jitters have nothing on these gorgeous airline bar offerings.
Jun. 16, 2016
Today's travelers don't just want good food, they want high-quality drinks, too. Whether you're flying to Dublin or Doha, you'll find that modern air travel means plenty of options for impressive bars—on land and at 30,000 feet. Below, four airlines that have raised the drinks game to new heights.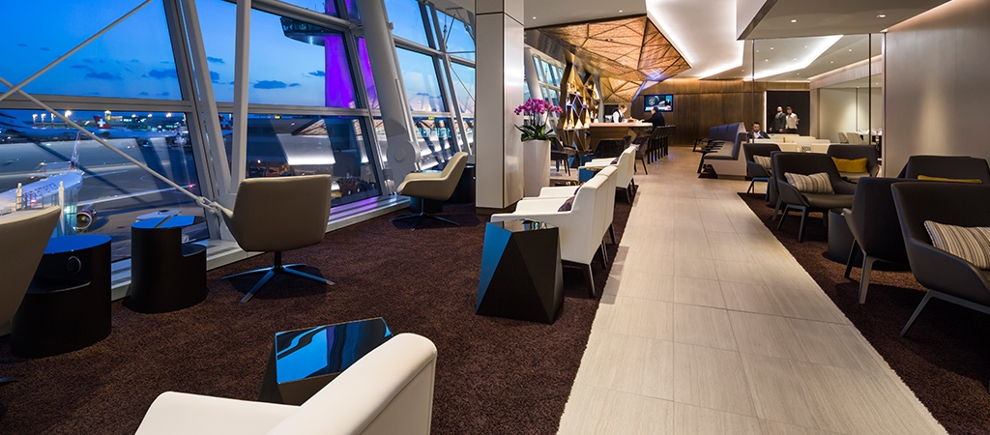 Etihad's premium class features an impressive three-room suite, the only three-room suite on a commercial airline. It's designed for two people and has a living room with a 32-inch flat-screen TV, a full-size twin bed, a bathroom with a full-size shower and a private minibar. Passengers from premium, first and business classes also have access to The Lobby, which has a communal six-seat circular bar.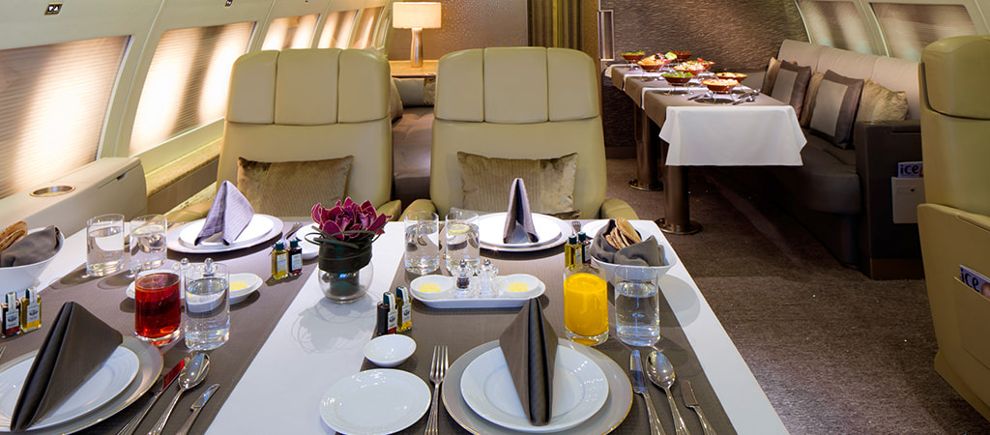 The A380 is the most luxurious plane in the Emirates fleet. A first-class ticket means profound pampering: a private suite with a shower spa (complete with Bulgari toiletries and Timeless Spa products), a vanity table and a seat that converts to a bed—with a mattress. Meals, served on Royal Doulton bone china, include options such as stir-fried lobster in black bean sauce. If you're flying first or business class, there's also an onboard lounge to stretch your legs. Order a cocktail from the brightly lit horseshoe-shaped bar, where rows of glistening bottles wait for the mixologists to work their magic.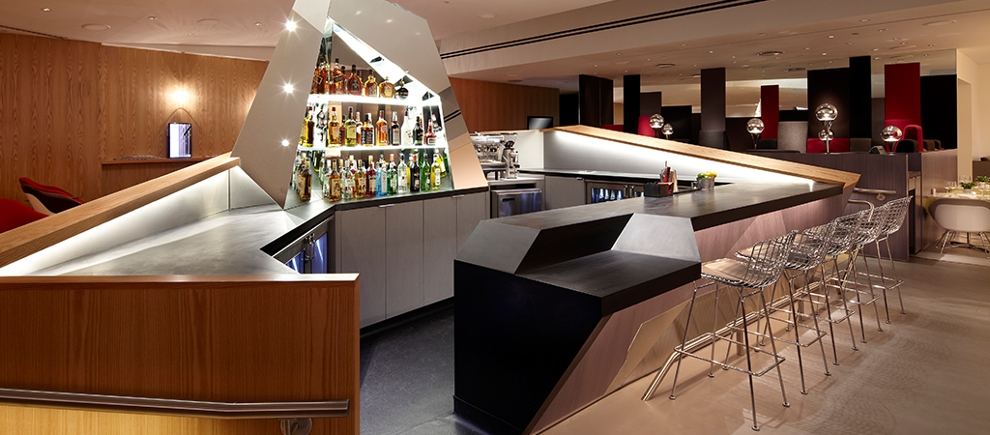 Virgin Atlantic's Boeing 787 launched in 2014 with a full assortment of features, including lights that help minimize jet lag by adjusting to your destination's time zone, plus higher ceilings and overhead bins. The Upper Class cabin, ever so coolly dubbed the Clubhouse, allows passengers to mingle around a bar.
The Qatar Airways A380 also has a bar for first- and business-class passengers. The space, with maroon and black accents, boasts elegant circular chandeliers, fresh flowers, dim lighting and an internationally trained mixologist who can concoct any number of drinks. Meanwhile, first- and business-class seats include lie-flat beds, caviar service and Ladurée desserts.
Just For You
You're In
Be the first to know our latest tequila news.
Now fill out your profile so we can get to know you over cocktails.