Just For You
You're In
Be the first to know our latest tequila news.
Now fill out your profile so we can get to know you over cocktails.
How to Take Better Cocktail Photos
Ice, liquid and clear glassware often make it hard for the amateur photographer to capture cocktails in all their glory. Here, three high-profile cocktail photographers share their expert tips.
Jun. 16, 2016
The proliferation of food and drinks photos on social media has made the world a much more delicious place. But because most cocktails involve some combination of ice, liquid and clear glassware, it can be challenging for the average phone photographer to capture them in all their glory. This is especially true of shots (such as the Hot Stuff) and frozen drinks (like the Mango-Melon Margarita).
Wanna kick your cocktail photography up a few notches? Thought so. We tap three high-profile cocktail photographers for expert tips. Try them on your favorite Patrón cocktails at home and be sure to share.
Matthew Noel of Finding Flavors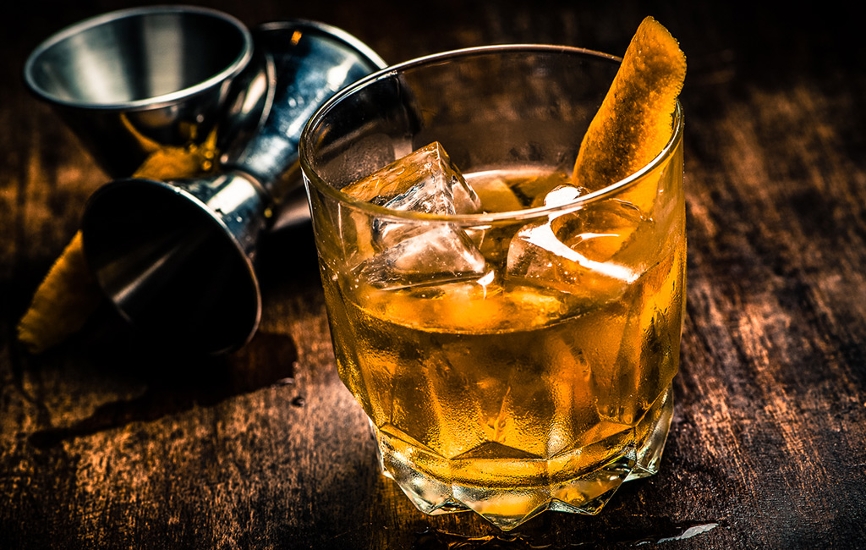 Noel has an acronym that helps him take good photos: EAT. First, evaluate what's important about the situation or subject. Then, ask yourself how you can convey that feeling through a photo, inherently a visual-only medium. Only then should you take the photo.
To Noel, great cocktail photography is about telling a story. "It's all in the details," he says. "Maybe your photo doesn't even have a cocktail in it. Maybe it has a swizzle stick. Or the barware after it's been used to make the cocktail. There are all these different elusive parts of mixology."
Each cocktail has unique elements, and it's your job as a photographer to make them shine. Margaritas and Moscow Mules, for instance, are cold and refreshing. "With shots," he adds, "it's about people having a great time and celebrating something. You might want to photograph the whole round of shots right after everyone has done them. There are spills. It feels gritty, like you're halfway through the night."
Noel recommends looking for the best light sources and positioning yourself accordingly. If that fails, have a friend light the drink from the side or back. And be sure to avail yourself of your own phone's photo tools, too: Tap the area you want to focus on and push your finger up or down to lighten or darken the photo, and use the grid to balance your photos and create a composition that abides by the rule of thirds. And while this might be the most obvious piece of advice, Noel considers it worth repeating: Don't be afraid to ask for do-overs.
Photo: Courtesy of Matthew Noel via FindingFlavors.com
Natalie Migliarini of Beautiful Booze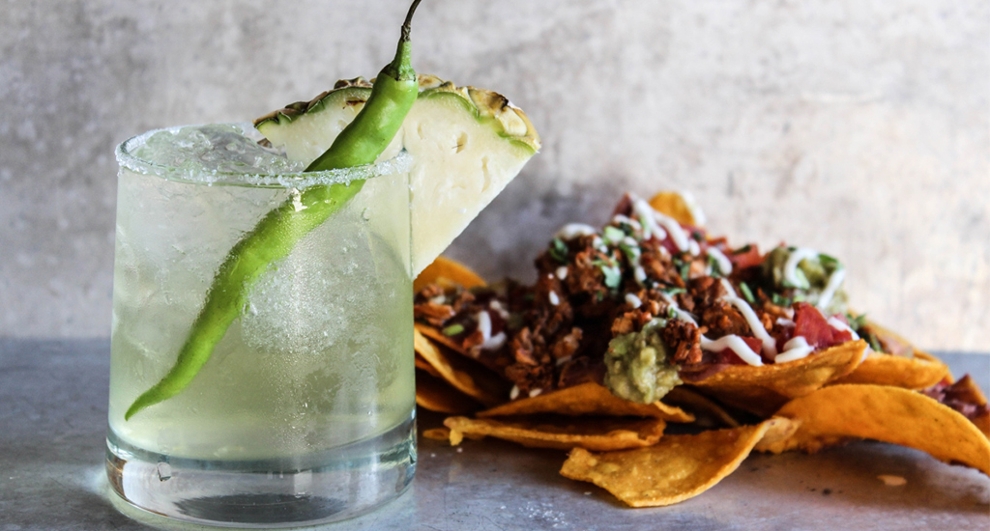 "The hardest parts when using your phone for photography are lighting and photo granulation," Migliarini says. "Most bars opt for dim, comfortable lighting, and although that's great for getting together with friends, it [makes it] difficult to capture the perfect photo on your phone. The most beautiful glasses can look very average in bad lighting."
Migliarini recommends sitting where the light is best in a venue—often, that's at the bar. Be sure there's no negative imagery, like dirty glasses, napkins and other obstructions, in the background of your shot. Don't be afraid to move to another table or an empty space at the bar if you feel it will improve the photo.
Cocktails take up an average of 60 percent of the space in Migliarini's images. She recommends cropping before you take the shot—if you do it after the fact, she says, "the expanded photo will come out granulated due to the enlarged pixels"—and prefers shooting from a 30-degree angle. "This allows you to capture a lot of background imagery if the venue is gorgeous, while also displaying the cocktail glass and garnish adequately," she says. "You want to show people that not only is the cocktail beautiful, but you're not in a dirty bar while enjoying it. If you're lucky, you'll also be able to capture the bartender working on his or her next concoction. Incorporating an action shot in the background with beautiful scenery and a still-motion cocktail as the main focus always makes for a great cocktail shot."
The worst thing you can do? "Use a flash inside a bar," she says. "It will destroy the depth of field and distort your image." One of her biggest hacks? Using a cocktail napkin or a sheet of material over the phone to diffuse the light. However, indirect natural light is by far the best source, followed by another device for light as a close second. Never point the light directly at the drink though: It will reflect harshly.
Migliarini is a fan of photo-editing apps in general and recommends using precise editing tools (such as saturation and brightness) instead of preexisting filters.
Photo: Natalie Migliarini via Beautiful Booze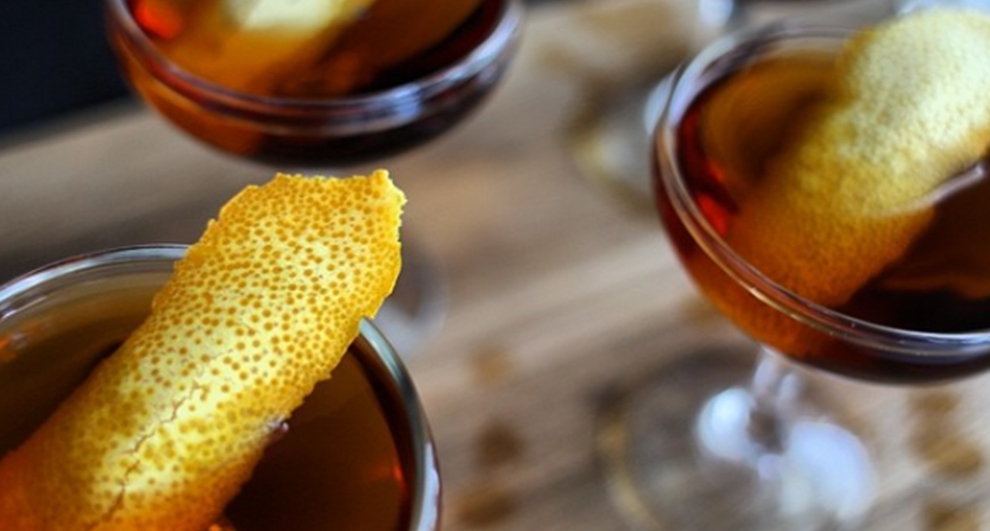 "First off, I'm into setting the right mood for the cocktail and giving a nod to its origin," Cox says. "If it's a tiki cocktail, for example, include a hint of the nautical or something to do with the history of the drink. You want to appreciate where the cocktail came from."
Cox acknowledges that lighting is problematic. "Using a flash doesn't work," he says. "When you're taking a picture of a glass, that's the exact thing you're trying to avoid—that big flash." He recommends finding as close to natural light as possible, with the least amount of reflection coming off the glass. If you're sitting at a good cocktail bar, setting the drink under a light, then putting a candle in front of or beside the drink is a good tactic. Another approach? Try blocking harsh light with your head and the phone.
Unlike Migliarini, Cox prefers to shoot either directly from the top of the drink or from a 90-percent angle using tilt-shift. "There's less of a reflection, and you can get a good shot even in a crowded bar—it's almost macro," he explains.
Other hacks: Make images black and white ("they're more cinematic, and they cut down on visual chaos") and don't shy away from editing apps. "I've tried a million of them," he says. "Pixelish is a great one. It has a whole bunch of good filters, and it's completely free."
Just For You
You're In
Be the first to know our latest tequila news.
Now fill out your profile so we can get to know you over cocktails.