Just For You
You're In
Be the first to know our latest tequila news.
Now fill out your profile so we can get to know you over cocktails.
Phoenix Secret Dining Society: A South-by-Southwestern Success
From locally inspired cocktails to Southwestern dishes, the latest Secret Dining Society served up the best of Phoenix.
Apr. 8, 2016
Phoenix, the sixth largest U.S. city, has a reputation for its sweltering summers, desert landscape and Frank Lloyd Wright architecture—but our latest Secret Dining Society, which took place in an elegant home in Paradise Valley, proved the food and drink scene shouldn't be overlooked.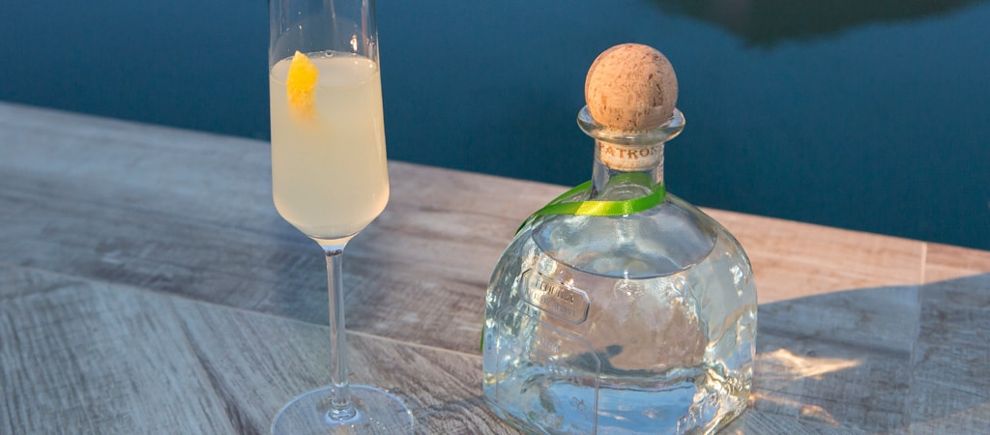 To kick off the 73-degree night, mixologist Lisa Selman poured a fizzy Mexican 75 to pair with chef Adam Allison's hamachi crudo.
"Clean, strong, bold flavors would be a good way to describe flavors people want," Allison said of the local palate. "But we also wanted to keep it pretty straightforward, because no one wants something too finicky."
Many of the cocktails incorporated the citrus fruits that are plentiful in Phoenix, at a time when grapefruit and orange trees were just hitting their peaks.
For the Smoked Paloma, Selman garnished the glasses with wedges of grapefruit, which grow abundantly in backyards across the valley, Diana Brandt, a popular local food blogger who attended the dinner, noted.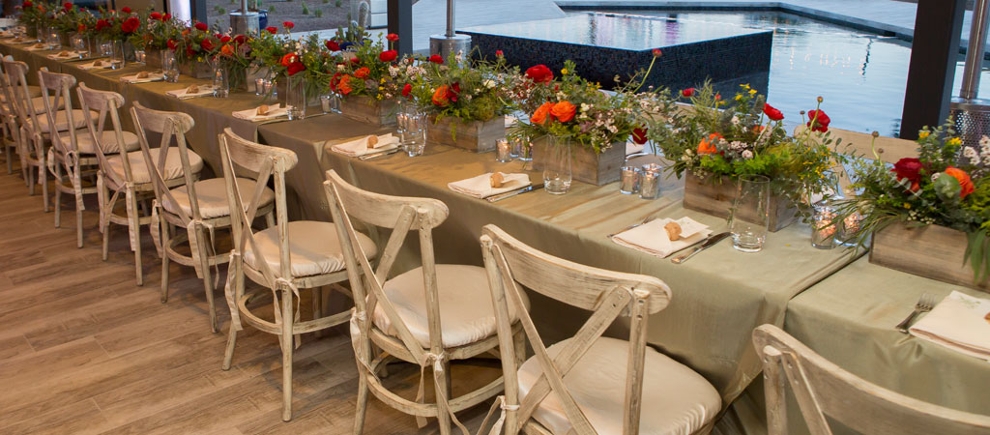 Once guests took a seat at the table—decorated with succulents, roses, artichokes and more from The Wildflower AZ company—the Southwestern feast began.
Allison's first course was a duck confit pappardelle; he cured the duck for 18 hours before cooking it and tossing it with the wide pasta noodles. Next came a palate cleanser of grapefruit semifreddo.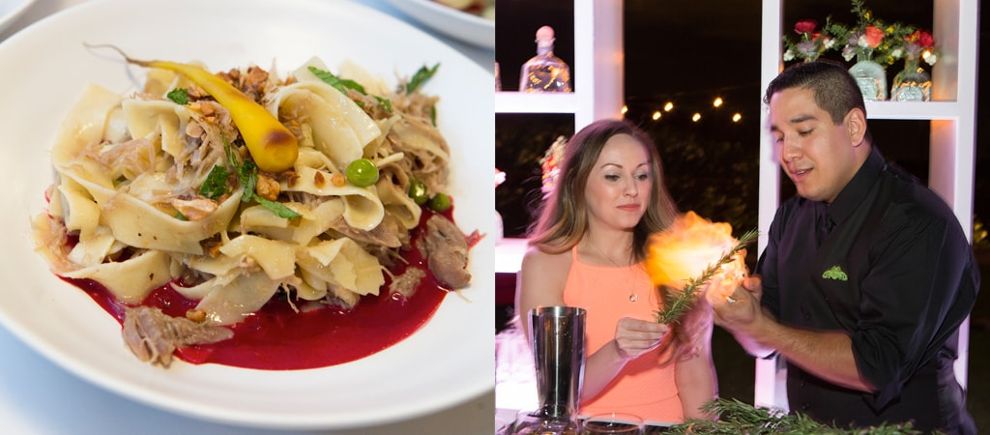 A main course of smoked prime brisket was the hit of the evening, a dish Allison said was inspired by his childhood growing up in the South before eventually moving to Arizona. Selman paired the dish with an equally smoky tequila-mescal old-fashioned, using Patrón Añejo Tequila and garnished with sprigs of rosemary.
Selman said pairing cocktails that complemented the food was essential: "Big flavors call for strong drinks."
SDS Phoenix went big; that's for sure.
Just For You
You're In
Be the first to know our latest tequila news.
Now fill out your profile so we can get to know you over cocktails.