Just For You
You're In
Be the first to know our latest tequila news.
Now fill out your profile so we can get to know you over cocktails.
Picture Perfect: A Photographer's Dream Work Space
Mar. 21, 2016
The agave plants and votives dotting the long wooden table at our latest Secret Dining Society in Atlanta looked like what you would find in a glossy magazine spread. With gentle music in the background and guests sipping cocktails, you'd easily think photographer Rob Brinson's studio hosts events all the time.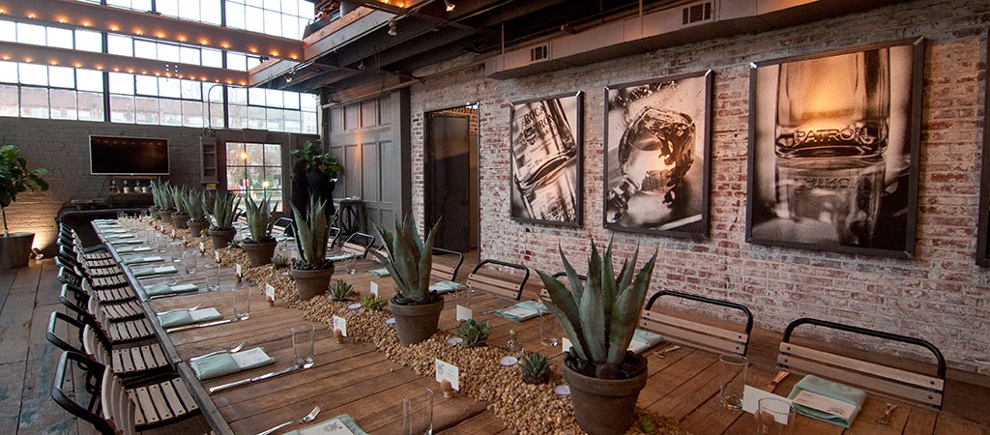 But nearly three decades ago, the scene was much different. There were few restaurants nearby and the King Plow Arts Center was not a destination for artists. So what lured Brinson to the space? Mainly the 2,000 pane-glass windows.
"I came for the light," Brinson, an accomplished photographer, educator and artist, says. "It's what all photographers want."
Brinson, who lives and works here, has rarely opened up his studio for events, but he shared with Patrón the story behind a photographer's dream space.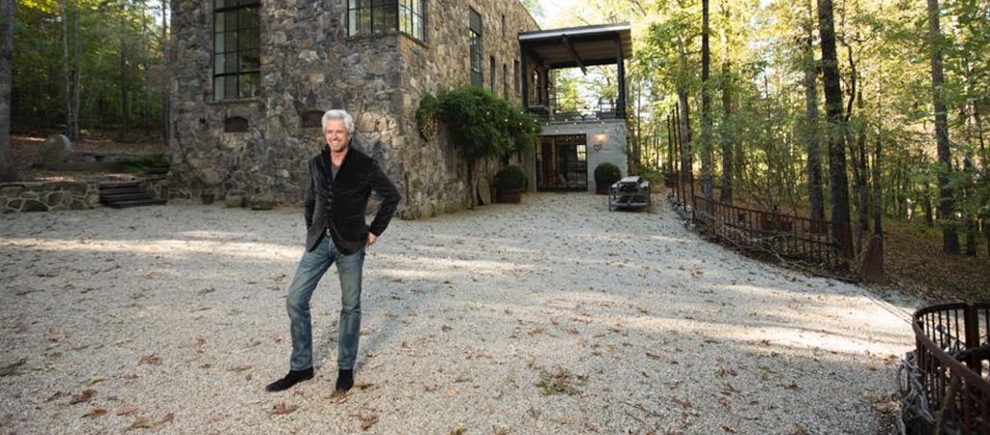 Work and home: When Brinson isn't traveling or staying at his country home, he lives and works in the studio, which is located on the west side of Atlanta. The expansive layout is divided into work and home spaces. Just steps from where photo shoots take place is his vinyl room with a custom-made couch and record player. A staircase leads to Brinson's bedroom, which is filled with whitewashed wooden planks and access to a patio that overlooks train tracks. "Work and my personal space feel like they blend together," Brinson says. "But I still make sure there's a sense of privacy to each room."
Design elements: The studio, which was a former plow factory, is a mix of modern and rustic. When Brinson first moved into the space, there were parts from a pattern shop in the factory scattered all over. These pieces, from block letters to metal tools, are integrated into the studio. The combination of industrial and functional means each room is filled with natural light.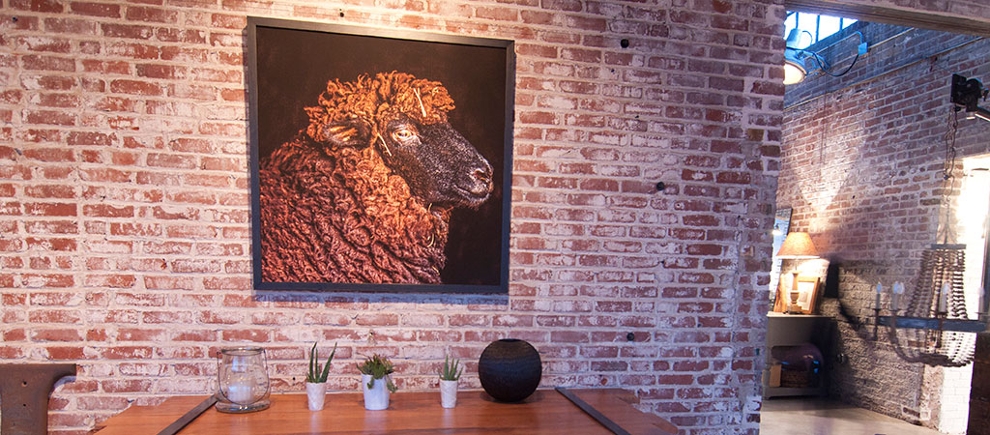 Artwork: Brinson's works don't live on the walls for long, because he often gives the art away. A recent photo of a sheep standing in a doorway of a barn with hay on its face will soon have a new home. For the Secret Dining Society dinner, he shot black-and-white photos of Patrón bottles to decorate the dining room. "We want to open the space," Brinson says. "Having Patrón here and more artists' shows in the future just gives it more life."
Just For You
You're In
Be the first to know our latest tequila news.
Now fill out your profile so we can get to know you over cocktails.