Just For You
You're In
Be the first to know our latest tequila news.
Now fill out your profile so we can get to know you over cocktails.
Margaritas Around the World
Mar. 7, 2016
From the Margarita of the Year Series
See more
Cocktail aficionados often debate the national origins of their favourite drinks, but the margarita is indisputably Mexican. A classic margarita is made with tequila, lime juice, and orange liqueur, a simple trinity of ingredients that give this international export its salty, sour, sweet and bitter notes. Popular in Mexico since the late 1930s, margaritas quickly made it on to the cocktail menus of most North American bars and became one of the most ordered cocktails in bars and restaurants around the world. This tequila-based classic is so beloved in the United States that the Smithsonian National Museum of History enshrined the world's first frozen margarita machine (a 1971 invention by Dallas restaurateur Mariano Martinez), in their permanent Washington D.C. collection.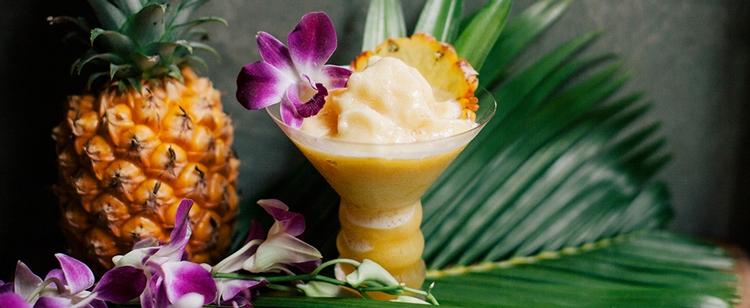 In recent years, bartenders and mixologists from Australia to Vancouver have made the classic margarita their own, infusing the drinks with spices and tinctures that please their client's local tastes. In Sydney, it's hard to say which is more favoured, a straight forward watermelon margarita or those with the added kick from Madagascar chilies, cinnamon, fresh pear, orange liqueur, lemon, and egg white. One of the highlights at The Woods restaurant in Hong Kong is their slushy-style frozen margarita prepared with tequila, grilled pineapple, cinnamon, orange liqueur and fresh lime and pineapple juices. London restaurateur David Waddington finds any excuse to invent new margaritas for his menus. For large events he makes Habanero-laced margaritas or seasonal margaritas for colder months that he garnishes with spiced orange foam whizzed up using fresh orange juice, agar-agar, cinnamon, nutmeg and cloves.

In terms of new trends, Waddington says that fine dinning Mexican restaurants are becoming more numerous, and that tequila cocktails based on the margarita are increasingly common. No longer seen as a difficult spirit, tequila, and especially aged tequilas, are what bartenders are using to lift and add new flavour dimensions to cocktails. At his London restaurant Bistrotheque, Waddington crafted margarita-based cocktails like the Pom Pom, a mix of pear, tequila and vanilla; and the Mezquito, a wine reduction blended with raspberries, tequila, mescal and egg white. And though drinks like these are fashionable and tasty, a classic margarita never goes out of style.
Rocky Casale writes about art, architecture, design, travel, food and business trends for publications including The New York Times, The Financial Times, Monocle, The Wall Street Journal and The Washington Post. Casale wrote and edited several Wallpaper* Venice City Guides, and has written extensively about Italian politics, history and culture. He lives between Naples, Italy and London.
Just For You
You're In
Be the first to know our latest tequila news.
Now fill out your profile so we can get to know you over cocktails.