Meet the Bartender
Aaron Joseph
Baltimore, MD, USA
follow
Signature Cocktail The District
Aaron Joseph has worked at some of Baltimore's most prestigious restaurants before taking the opportunity to assist in the opening of a luxury property on St. Maarten. There, his passion for island culture and fresh ingredients grew, along with his skills. Aaron has won quite a few awards, including The 2014 Reader's Choice for Baltimore Magazine's Best Bartender, amongst others.
Aaron's Latest Drink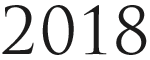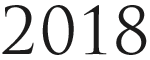 Passion Fruit Margarita
Jalapeño and passion fruit make this fruity and spicy Margarita of the Year contender sweet, but with an edge, just like Baltimore.
See Recipe
save
| Difficulty | Ice | Glass | Garnish |
| --- | --- | --- | --- |
| Intermediate | Standard | Double old fashioned | Mint spring, jalapeño slice & orange half-moon |
}