2022 Holiday
Gift Guide
Gift
Perfection
Make Every Moment Matter
It takes time for agave to fully mature and to—eventually—become the high-quality spirit embodied in Patrón Tequila. At the heart of the agave hides the piña, filled with flavor and complexity. And at the heart of your celebrations, stands Patrón Tequila. Give something that is meant to be shared and thoroughly enjoyed.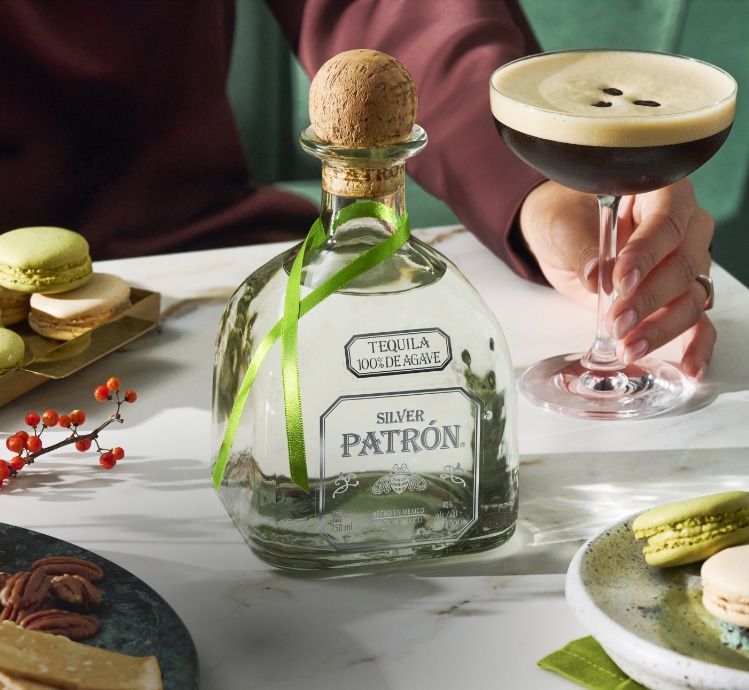 Buy
Created to be enjoyed
For us, the reasons to share Patrón Silver's smooth and sweet taste are crystal clear. Notice the delicate aromas of roasted agave and fresh citrus from the very first sip.
Brighten your favorite festive moments with a handcrafted masterpiece. This season, give Patrón Tequila—a gift everyone will enjoy.
Crafted to inspire
With a honey and smokey caramel finish, Patrón Añejo, aged over 12 months, is for those who never fail to impress—and who deserve to be equally impressed.
Made to be savored
Aged 3 to 6 months, Patrón Reposado is a light-ambered colored tequila that offers hints of oak and vanilla—the ideal gift for those who love to explore fine cocktail and food pairings.
Aged to perfection
Our super smooth, golden Patrón Extra Añejo—aged over 3 years—is the perfect excuse to celebrate with those who know that some things are worth the wait.
Reach for the top
PATRÓN EL ALTO is a masterfully aged and impressively rare tequila. Get ready to reach new heights.
Craft Perfect Cocktails
Pass the shaker, pour something deliciously smooth and toast to good company. Make Patrón Tequila the centerpiece of your holidays by making vibrant cocktails for every festive moment.
An intimate gathering calls for a casual, after-dinner cocktail. Shake up an Espresso Martini and savor the night away.
Get into the holiday spirit with your closest ones and a refreshing cocktail, like the Pom Pom Punch—it's a celebration in a glass.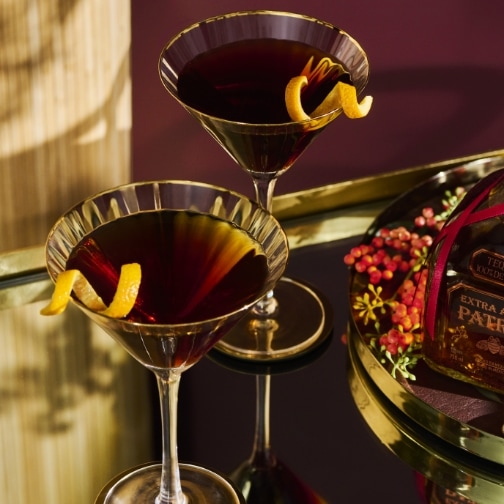 This season, host away. Delight your guests with a well-appointed self-serve bar for effortless entertainment. Try the Midnight in Manhattan, a true favorite.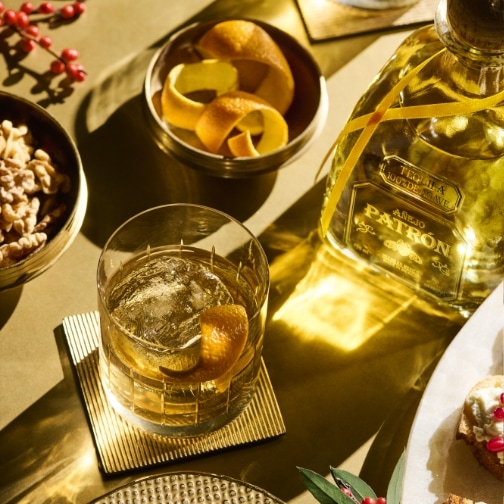 The Añejo Old Fashioned serves as the perfect festive nightcap or to cozy up by the fire. This sophisticated twist on a classic features hints of oak and orange.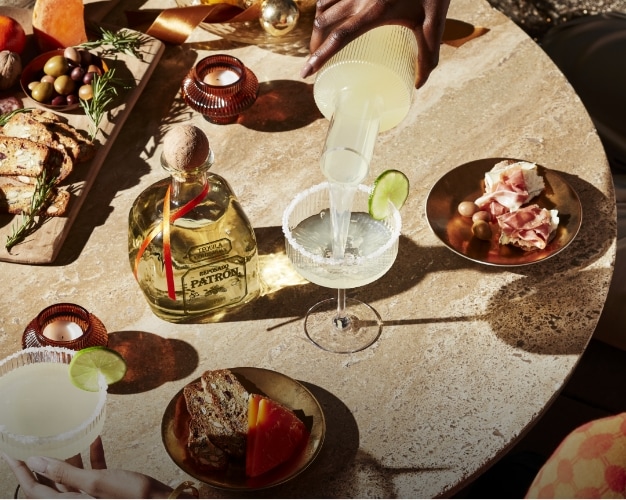 Great cocktails are the key that turn your gatherings into iconic moments. Made with passion and given with taste, Patrón Tequila is worth sharing.
A Tequila to Impress
Master the holidays with the gift of handcrafted Patrón Tequila and let it take center stage this season as you celebrate every joyous moment. Choose from a collection of super premium tequilas, the perfect gift for that special someone—or for you.
Gift Perfection
Make Patrón Tequila this season's most coveted gift.
See our collection to choose from this season.
Shop All Gifts