How to Make the Perfect Margarita
Looking to make the best margaritas at home? Your search
stops today.
Apr. 5, 2023
With PATRÓN® Tequila, it's easy to create the perfect homemade margarita. Here we will explore iconic recipes, techniques you can use to make it, and ways to craft the beloved cocktail with Patrón Tequila.
ONE COCKTAIL, ENDLESS FLAVOR POSSIBILITIES
Today the Margarita is a classic cocktail that can be customized in a variety of ways. You can never go wrong with the classic lime margarita- Patrón Perfect Margarita (or see recipe below). If you're into flavored margaritas, and love fruity flavors, our Strawberry Margarita is the perfect summer cocktail. Another popular cocktail for its fresh flavor is the Mango Margarita made with Patrón Silver. If you like spicy flavors, try our Spicy Margarita with a bold kick of jalapeño. For more recipes, make sure to visit our Cocktail Lab with dozens of recipes to discover.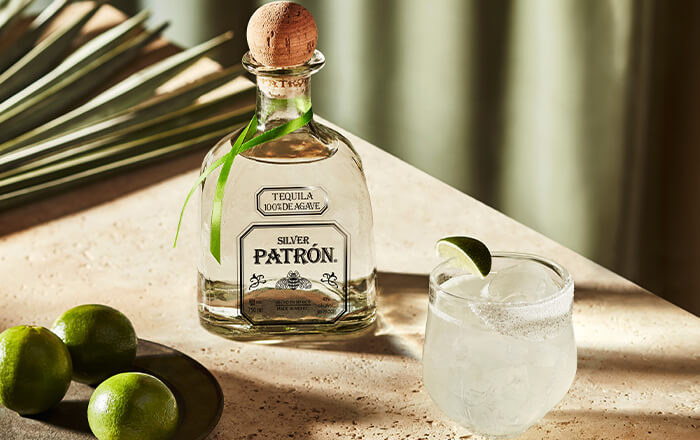 WHAT IS A TRADITIONAL MARGARITA MADE OF?
The traditional margarita consists of lime juice, tequila, orange liqueur, and a lime wedge for garnish. You can also add a salted rim for another depth of flavor.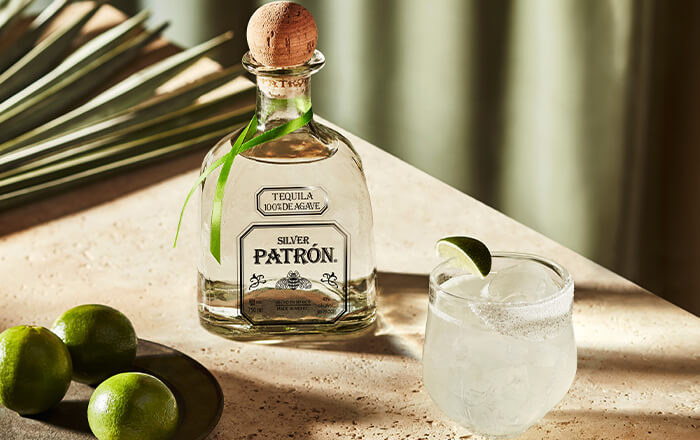 PATRÓN PERFECT MARGARITA
45 ml Patrón Silver
30 ml Citrónge Orange Liqueur
22.5 ml Fresh lime juice
7.5 ml Simple syrup
+Lime wedge for garnish
+Kosher salt (optional)
Method
Combine liquid ingredients in a cocktail shaker and shake vigorously with ice to chill.
Strain onto fresh ice in a rocks glass and garnish with a lime wedge.
Optionally, salt half the rim of the glass with kosher salt.
TIPS FOR MAKING THE BEST MARGARITA
The perfect margarita starts with the best ingredients. There are a few key techniques to keep in mind when making a margarita from scratch:
Use only high-quality ingredients. To make the perfect margarita without margarita mix, use fresh-squeezed lime juice, a high-quality orange liqueur like triple sec, and of course, the handcrafted excellence of Patrón Tequila.
Don't be afraid to experiment with different ratios of ingredients until you find the perfect balance for your tastes. Some people prefer a sweeter margarita, while others prefer a tangier version. You can also adjust the strength of your margarita by adding more or less tequila. And if you're pleasing a crowd, go ahead and make a batch!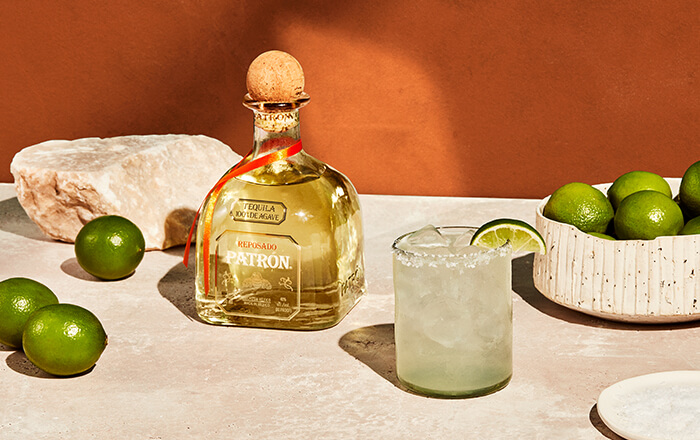 TIME TO SERVE THE TIMELESS COCKTAIL
For a margarita on the rocks, make sure to shake thoroughly with ice before straining it into a salt-rimmed glass with fresh ice. This helps to chill the drink and also gives it a frothy, refreshing texture. If you prefer a frozen version, it's best to use a good blender to have a smooth, slushy result.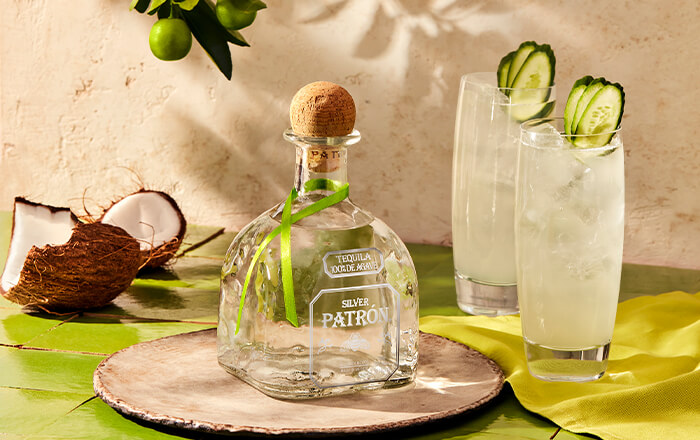 The margarita is a classic cocktail with a rich and storied history. With Patrón Tequila and a little bit of experimentation you can create the perfect margarita to suit your tastes. So go ahead, try out different flavors and techniques, and raise a glass to this timeless cocktail.