Meet the Bartender
Samuel Jimenez
Oakland, CA, USA
follow
Samuel Jimenez fell in love with bartending as a way to supplement other artistic pursuits in his life, but quickly found the interactions he made behind the bar to be a fulfilling and exciting career. He approaches each day with a "hospitality first" mindset and views each cocktail and customer interaction with balance and understanding.
Samuel's Latest Drink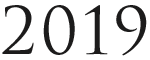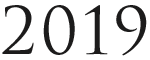 Pasifika Margarita
The sweetness of coconut, a fruity punch of pineapple, and a wave of crisp Patrón Silver make the Pasifika Margarita a Bay Area favorite and a worthy Margarita of the Year contender.
See Recipe
save
| Difficulty | Ice | Glass | Garnish |
| --- | --- | --- | --- |
| Easy | Standard | Highball | 2 Pineapple fronds |
}