Meet the Bartender
Megan Radke
Seattle, WA, USA
follow
From hairstylist to coffee barista, Megan Radke followed her dreams and is now tending bar at a well-renowned whiskey and bitter emporium in the heart of Seattle. She's known for crafting inspired cocktails and has competed at a high level in national cocktail competitions, including Speed Rack, where she has consistently placed in the Top 8.
Megan's Latest Drink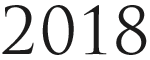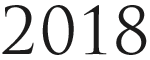 Skyline Margarita
This refreshing, yet spicy Margarita of the Year contender combines cayenne-chili and blackberry to offer a classic taste of Seattle.
See Recipe
save
| Difficulty | Ice | Glass | Garnish |
| --- | --- | --- | --- |
| Intermediate | Standard | Rocks | Orange zest |
}