Meet the Bartender
Masako Morita
Osaka, Japan
follow
Masako Morita has lived in a variety of places - all in the name of tequila. After moving to Mexico in her twenties to educate herself about the spirit (and learn Spanish) she uncovered a passion that led her to become a pioneer in introducing it to her native Japan. She now owns two bars in the heart of Osaka, where she tends bar several nights a week and enjoys teaching her customers about the flavors and origins of tequila.
Masako's Latest Drink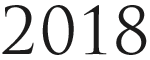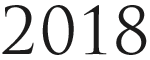 Salted Plum Margarita
Inspired by Osaka, this citrusy and savory lemon and plum Margarita of the Year contender represents the best of Japan's flavor.
See Recipe
save
| Difficulty | Ice | Glass | Garnish |
| --- | --- | --- | --- |
| Intermediate | Crushed | Rocks glass | Mint leaves & lime wheel |
}