Residencia
PATRÓN®
Discover a cultural destination that celebrates Mexican heritage and bold innovation — bringing together handcrafted tequila and Mexican artisans, inventors and creators who are pushing boundaries and redefining Mexican luxury.
Discover Now
The Height of Mexican Luxury
Relive Residencia PATRÓN®, an exclusive two-day cultural event in New York City that celebrated Mexican heritage, bold innovations in modern Mexican luxury, and the handcrafted pursuit of passion.
Get to Know Our Curators
Fabiola Zamora and Danaé Salazar, founders of Mexican fashion publication Revista 192, handpicked top artisans to participate in Residencia PATRÓN® to shine a light on the cutting-edge of Mexican luxury — a trait present in handcrafted Patrón Tequila.
Cynthia Buttenklepper
Fashion Designer
One of Vogue Mexico's "Who's on Next" winners, Cynthia creates a small quantity of high quality, handmade fashion designs, each crafted from natural materials using traditional methods at small workshops in Mexico. Cynthia presents a modern vision of Mexico inspired by the connection of its rich heritage and her own history. Her work, like that of PATRÓN, is dedicated to preserving the contemporary handcrafted culture and traditions of Mexico. At Residencia PATRÓN, guests can admire and shop her collection of ponchos, tops, jackets and skirts.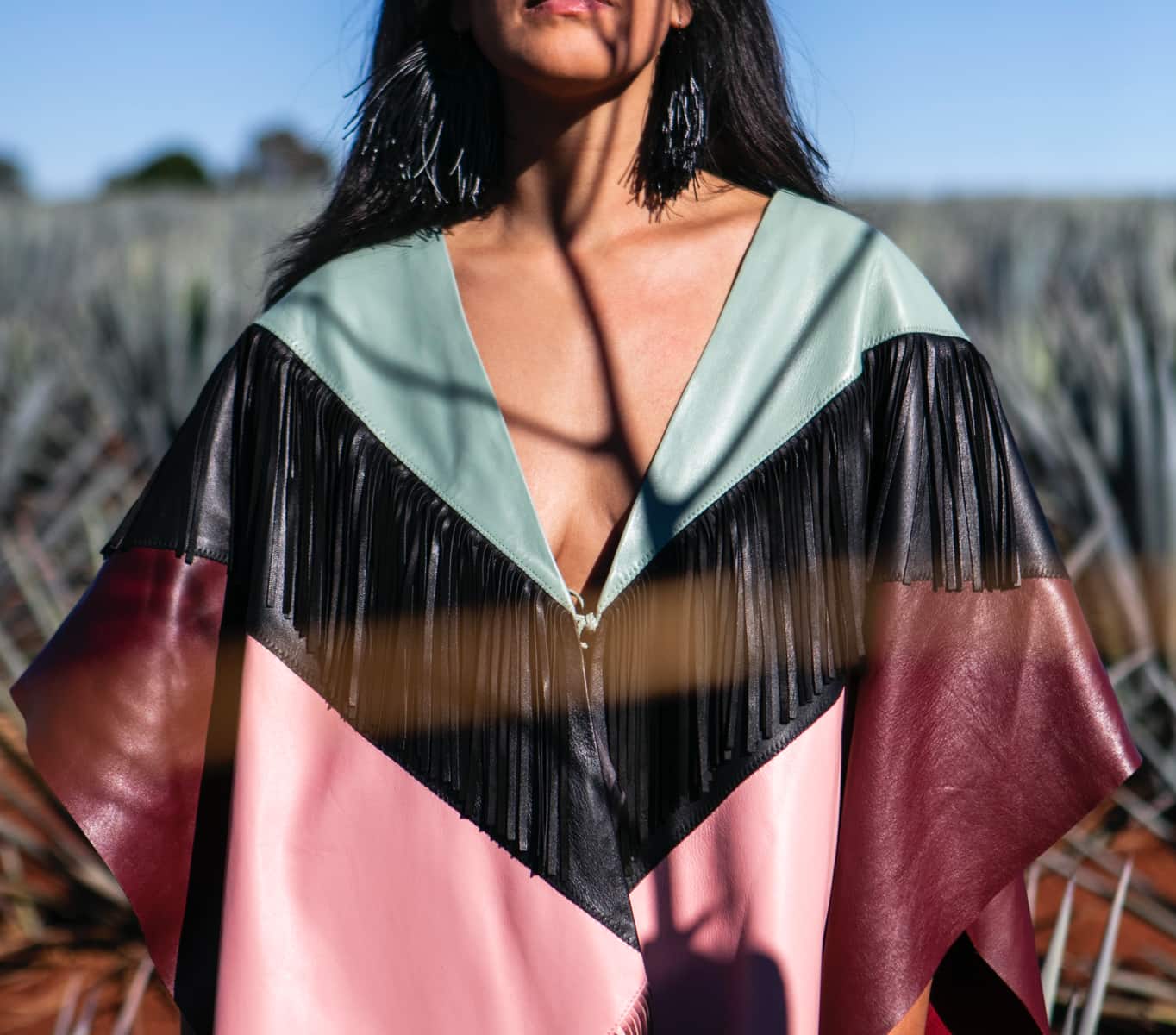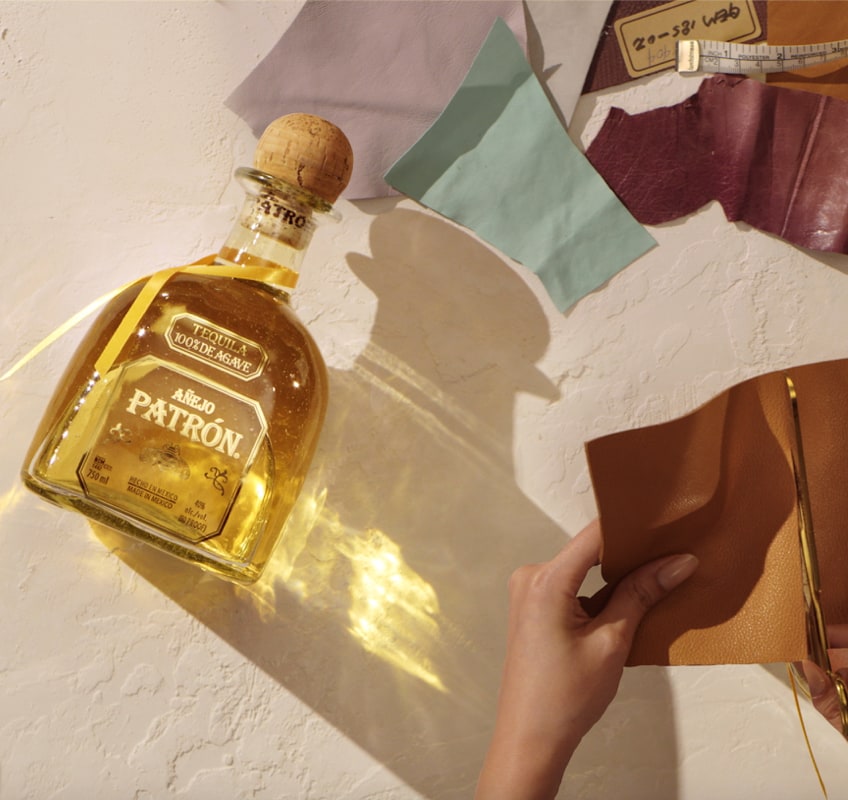 Mexican makers draw passion from the deepest wells of tradition.
Perla Valtierra
Ceramics Designer
Perla handcrafts ceramics from locally sourced, high quality materials and co-leads a team of 20 artisans and creatives to produce a limited number of unique pieces each season, each hand-turned on the wheel. Perla's dedication to creating only the highest quality pieces made from materials of the earth are evident throughout her signature pieces—from side plates with frilled rims to vases with rivet detailing. Similar to PATRÓN, her mission is to carry on Mexico's traditions, while unearthing new innovative materials and techniques.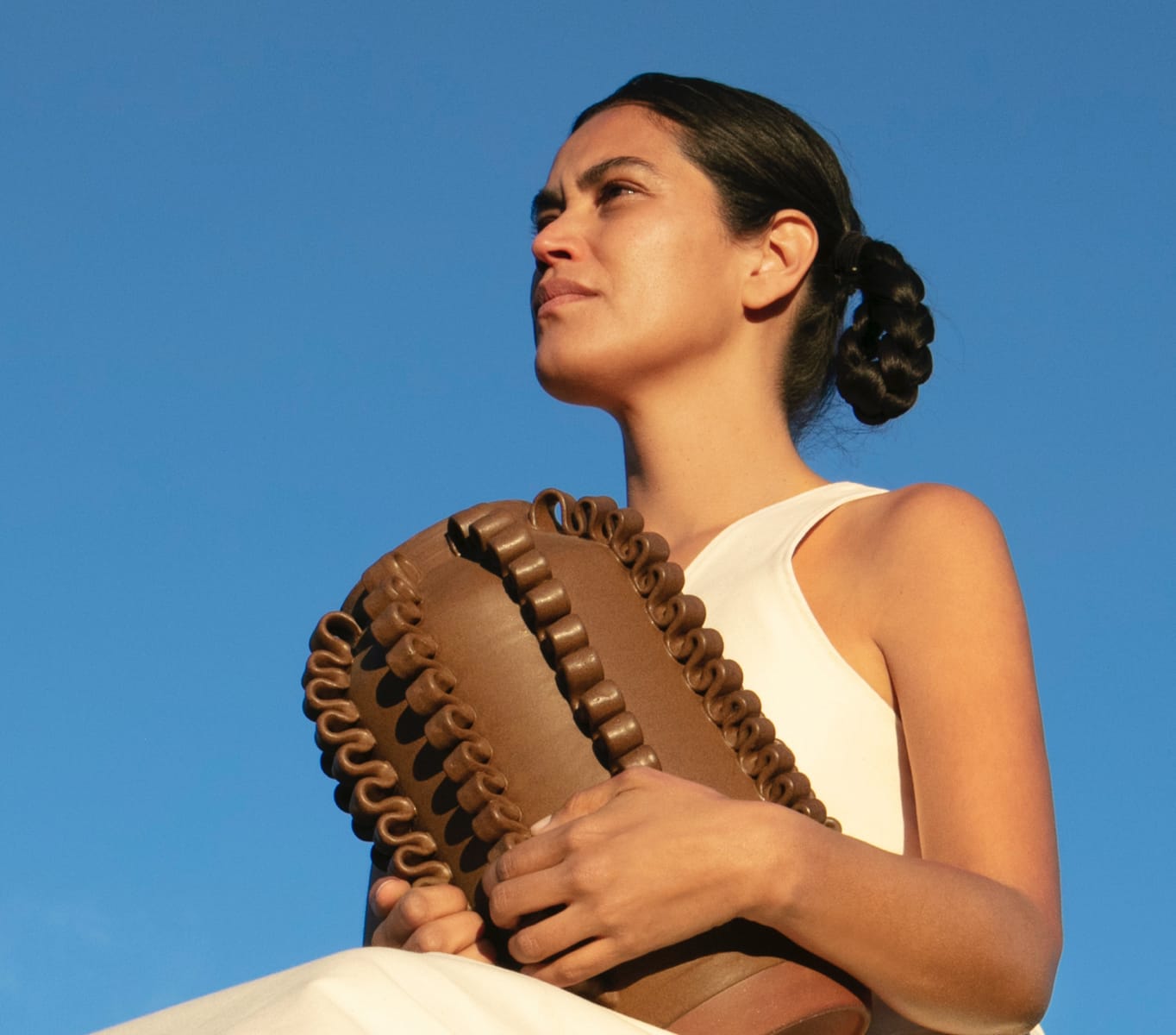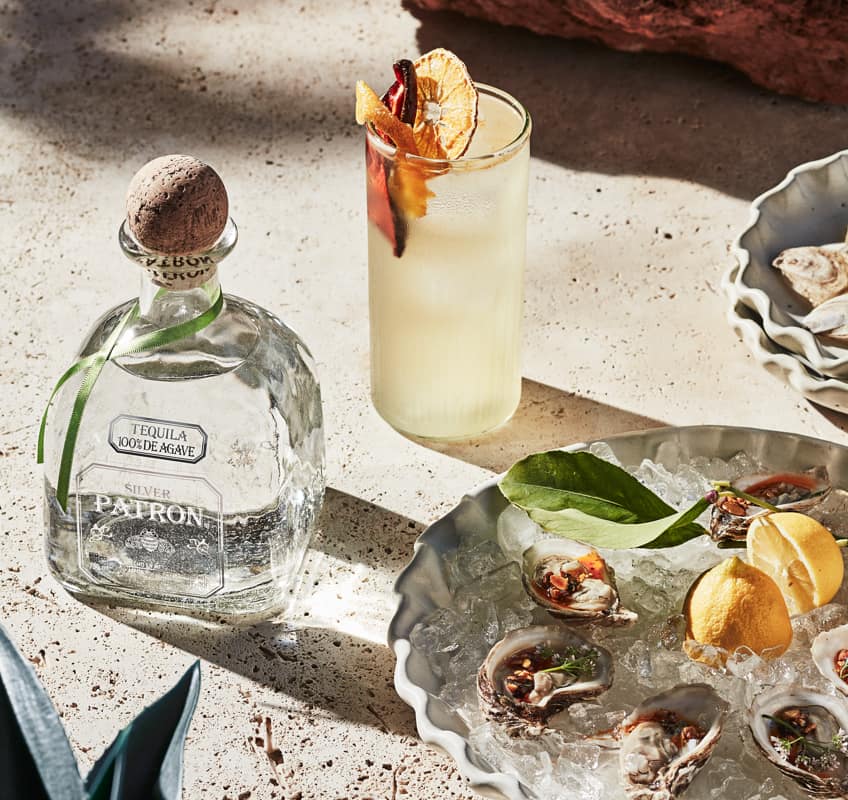 A curated cultural destination handcrafted by the pioneering spirit of Mexico's boldest innovators.
Xinú
Perfumery
Xinú was founded by husband-wife duo Veronica Peña and Ignacio Cadena, along with partner Héctor Esrawe. Xinú perfumes reflect botanical richness, artisanal mastery, cutting-edge design, and olfactory delight. Through their meticulous alchemic tailoring, Xinú perfumes open people's sensory gateways in a personalized way. Each perfume features two contrasting halves—one in glass, the other in wood, forming two hemispheres of a scent. That dedication to perfection is what makes Xinú similar to PATRÓN, creating a full sensory experience for each person who comes across it.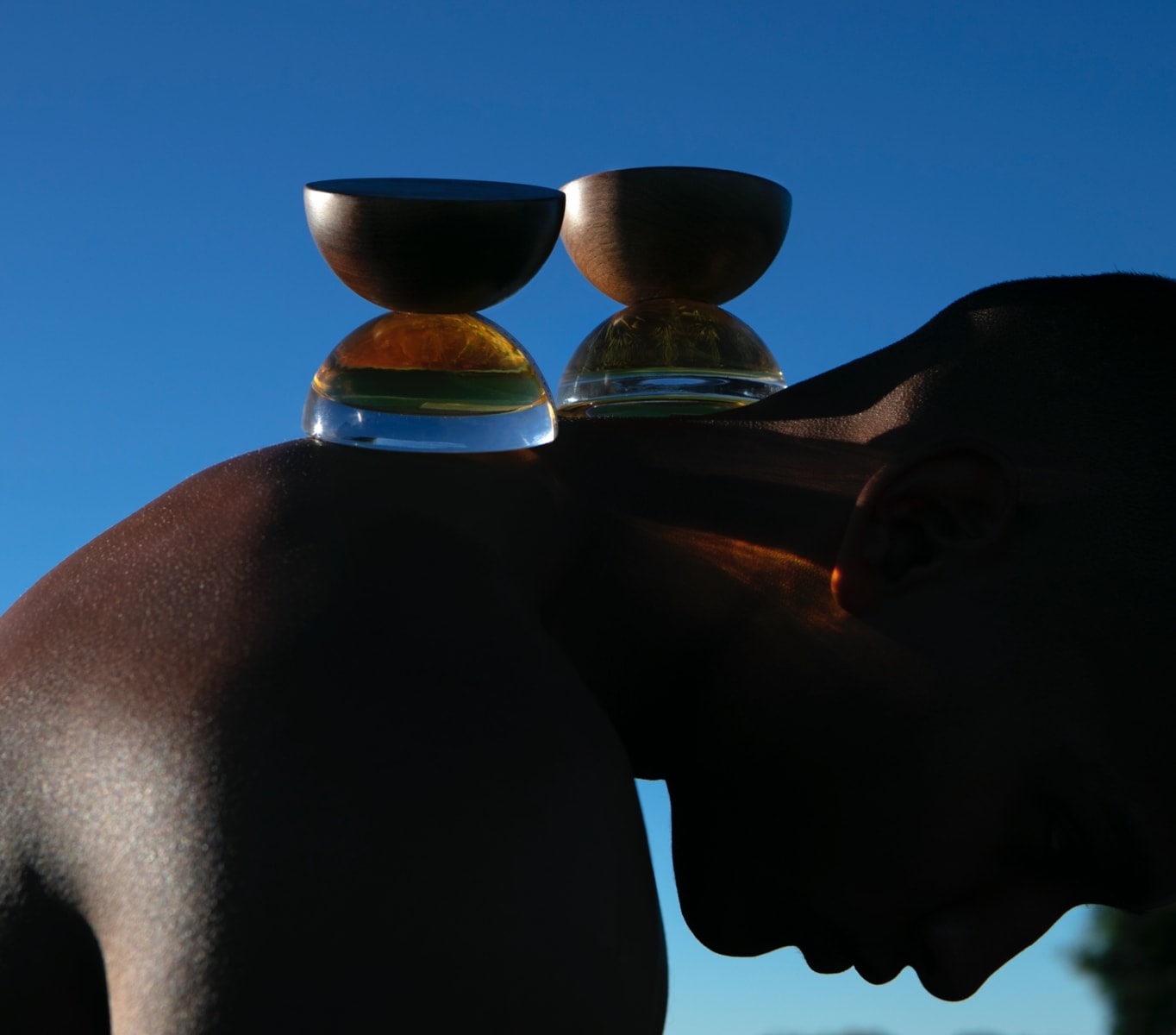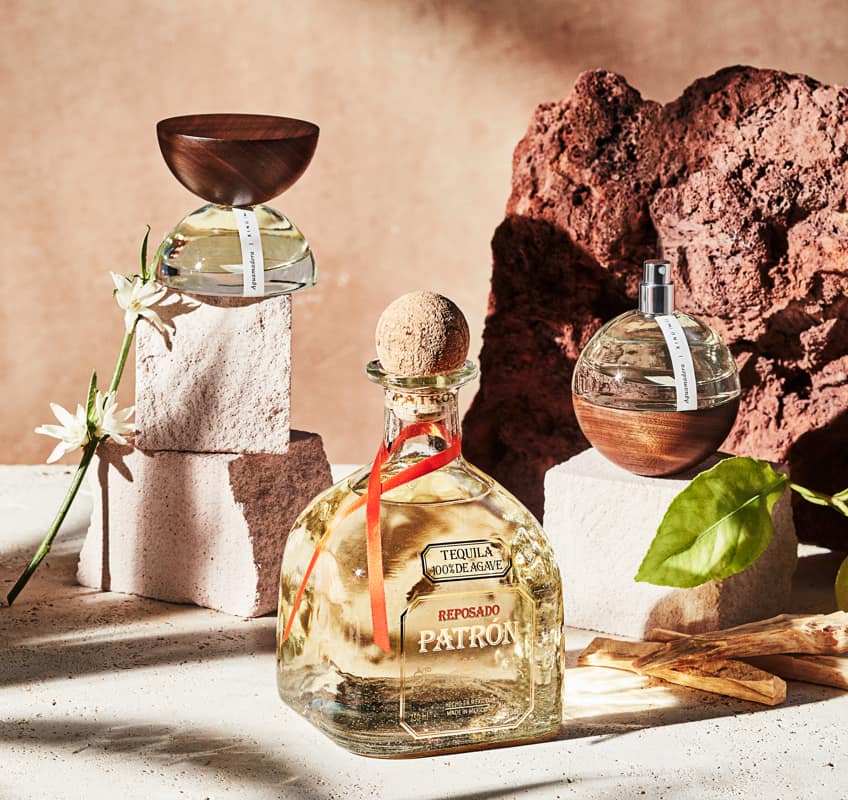 Dedicated to heritage, passion, and bold innovation.
Aurelia
Accessory Designers
Named as a tribute to their beloved great grandmother, Aurelia is a design line created by Mexican sister trio Andrea, Paula, and Magdalena de la Torre Suárez. They work with artisans specializing in woodworking and Charreria—an equestrian tradition from Guadalajara in Jalisco, where the PATRÓN Hacienda is located—to design one-of-a-kind customizable accessories, while fulfilling their mission to produce timeless designs with ethical standards.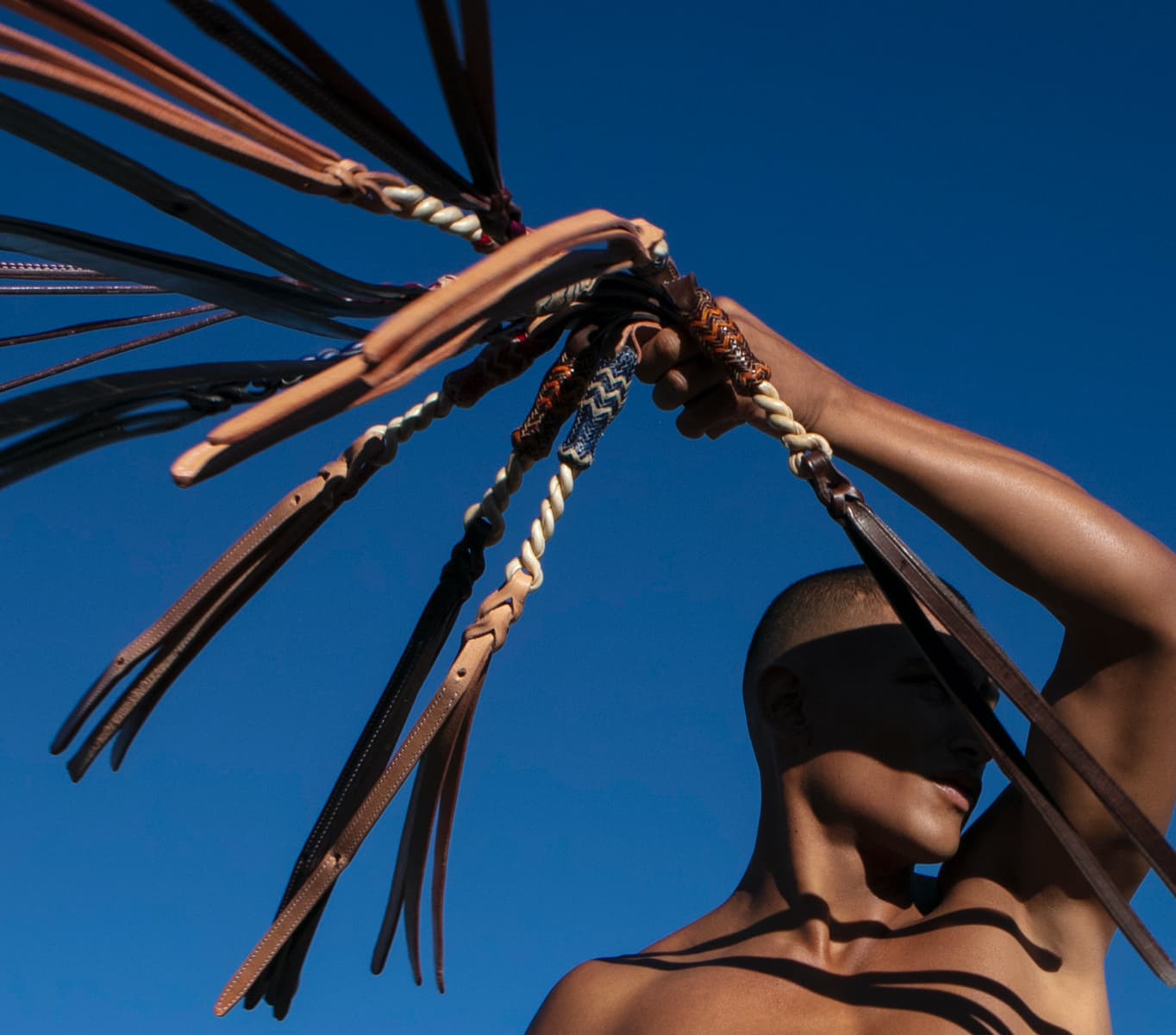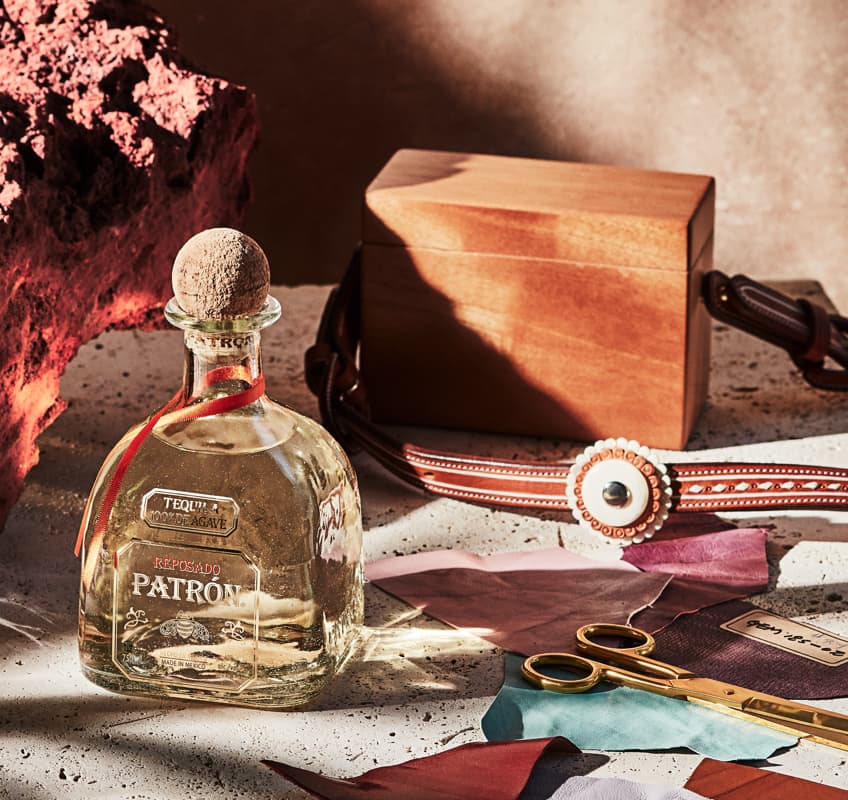 Masters of craft redefining Mexican luxury.
Caralarga
Textile Design
Caralarga handcrafts unique, artisanal pieces in Mexico using natural elements. Driven by the philosophy that a simple world is better, Caralarga seeks to preserve the essence of nature's raw materials, such as cotton, and transform them into beautiful pieces like Huipils, capes, and jewelry. Like PATRÓN, the brand is dedicated to reflecting the essence of Mexican culture through stunningly elegant yet simple works of high quality craftsmanship.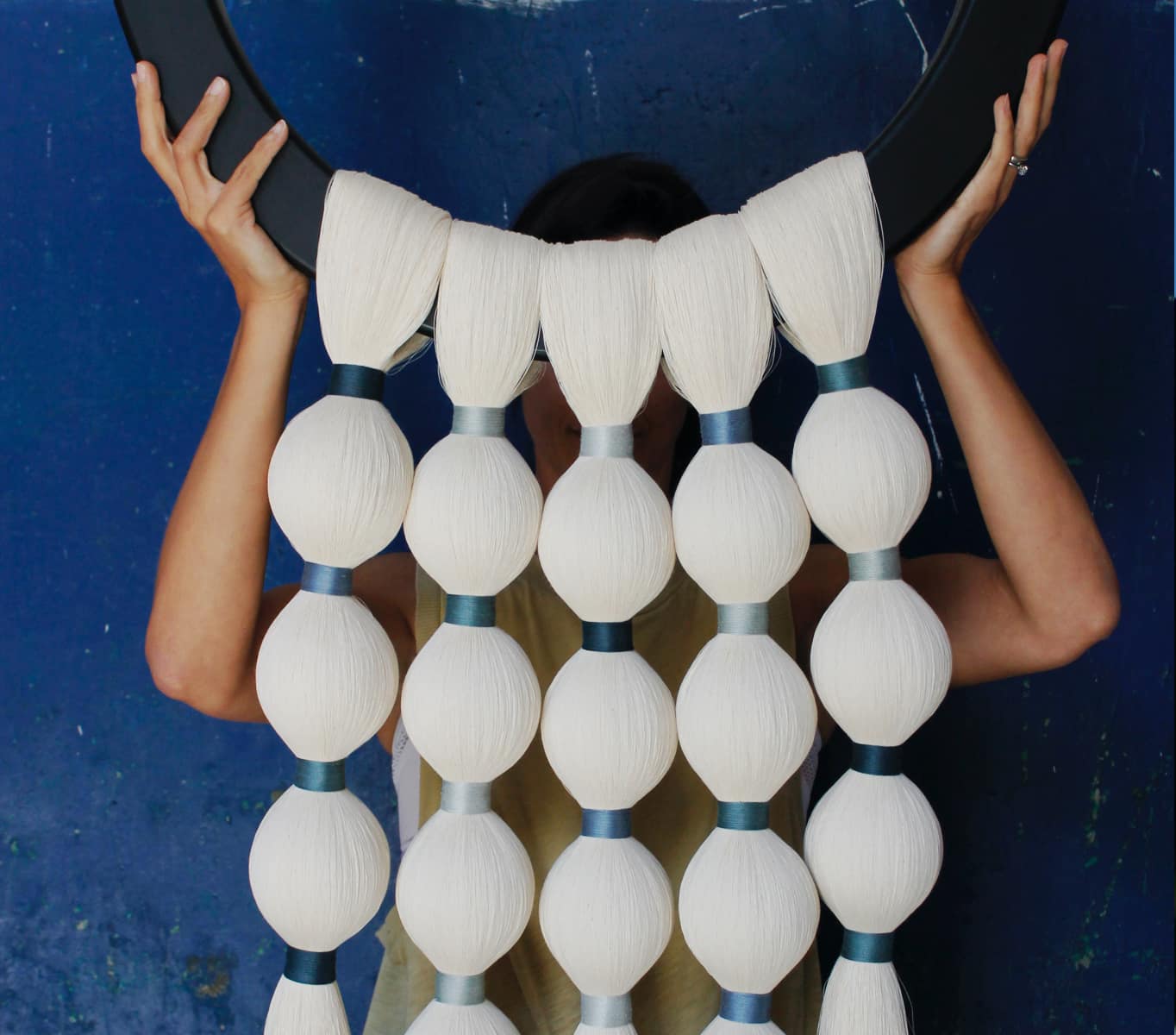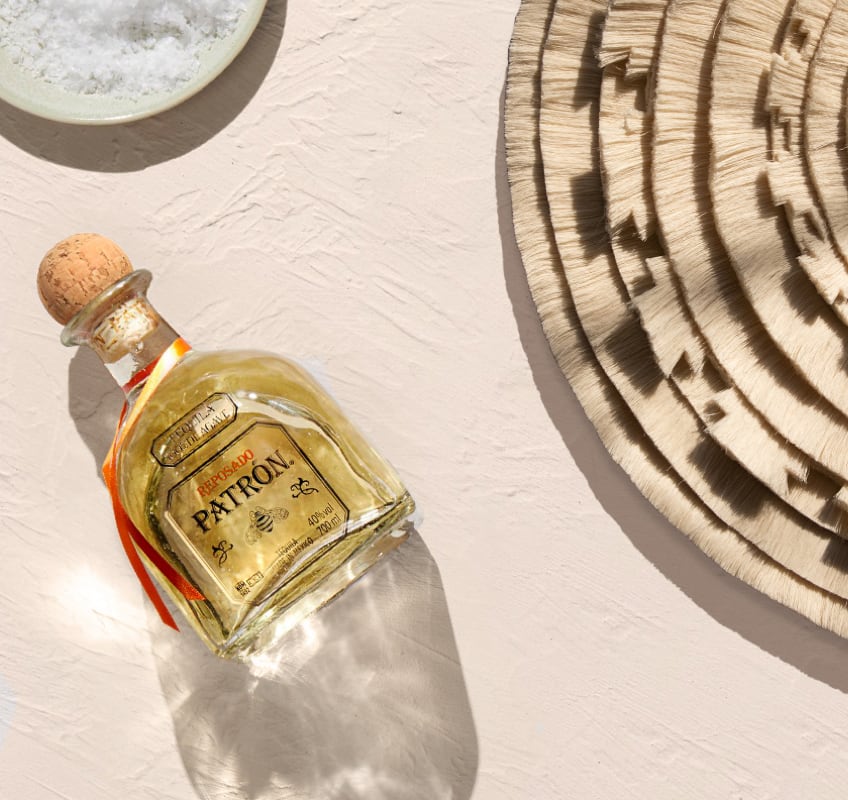 Cocktails Inspired by Mexico
Enjoy the flavors of Residencia PATRÓN® from home with cocktails inspired by this showcase event.
Chipotle Punch
Chipotle pepper gives this cocktail an authentically Mexican kick.
Coralina Margarita
Discover the elegance of a red wine-infused margarita.