How to Master the Perfect Party Flow
Sep. 5, 2019
The key to any great party is allowing it to blossom into its own—something that happens only when there's a seamless, energizing flow. But that doesn't mean you, the host, have to play interference all night long. Start by crafting a cocktail from the Patrón Cocktail Lab, and follow these simple tips to help ensure the bash is a well-oiled machine.
Dinner Party (8-10 guests)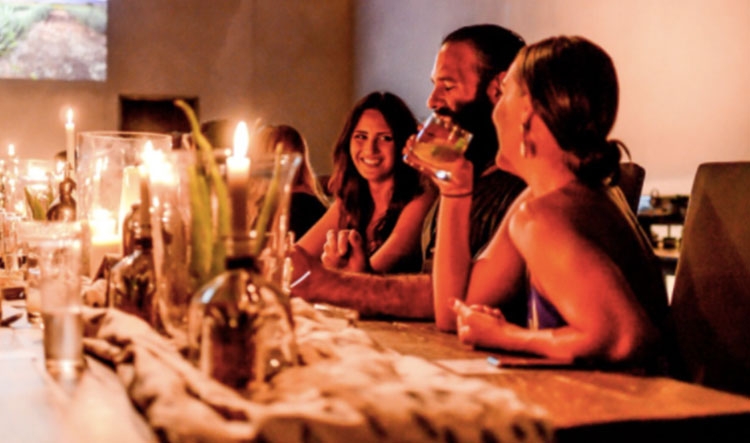 Keep the Cocktail Area Separate
Think of the dinner table as an unveiling. (It is the main event, after all.) Sipping cocktails in a separate area, away from the table, builds anticipation and separates the night into different phases.
Use Place Settings
What's the best way to avoid that awkward moment when you're ready to serve dinner but no one wants to be the first to claim a seat? Easy: assigned seats. Name tags look festive as part of the place settings and can do wonders to promote lively badinage.
Establish an After-Dinner Plan
You've been there: Dinner's over, and everyone's ready to get up, but they're not sure where to go. Establish an area for desserts and cocktails—it will keep the party moving in the right direction.
Cocktail Party (20 guests)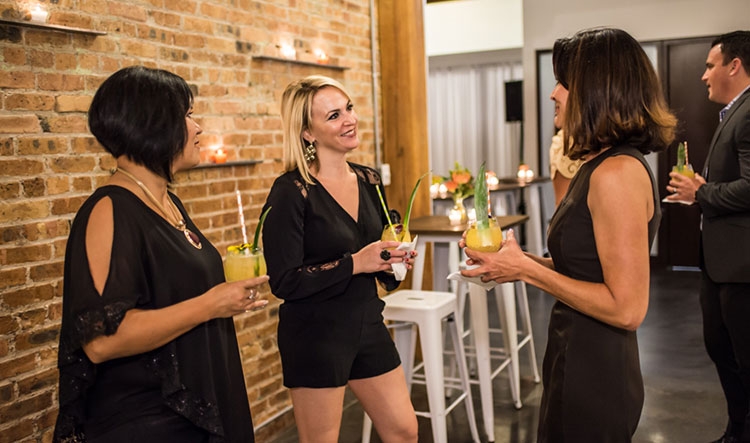 Designate Drinking Stations
Take the guesswork out of it and make it easy for guests to do the obvious first thing: Grab drinks. Assign cocktail areas with fun signage and towers of cups, cocktail napkins and whatever it is you're serving. Whether it's an indoor nook or outdoor fire pit, guests will naturally gravitate toward cocktails. And let's be honest, nothing slows down a party more than a long line at the bar.
Keep Food Separate
Scatter cocktails and appetizers throughout the venue, creating the opportunity for your guests to flow and mingle as they move from station to station.