Race Day Miami Cocktail: The Blood Orange & Basil Margarita
May. 1, 2023
This spin on the classic margarita features the delightfully tart taste and brilliant colour of blood oranges. The Florida fruit is a delicious addition to our iconic drink, while the basil leaves add an herbaceous layer of complexity. It's the simply perfect drink for your at-home watch party.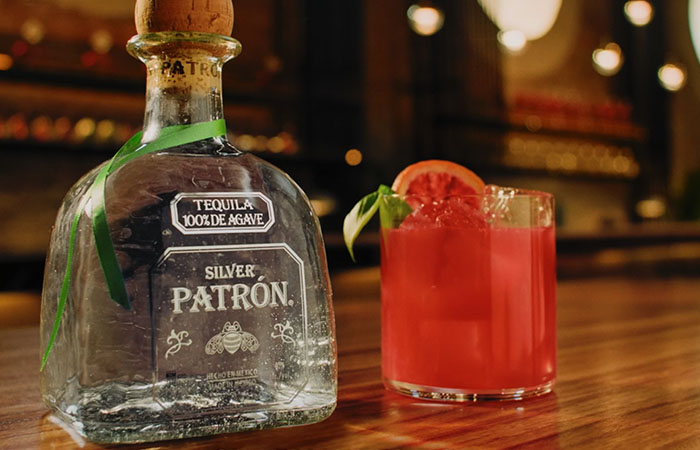 BLOOD ORANGE & BASIL MARGARITA
2 Basil leaves
60 ml Patrón Silver Tequila
22.5 ml Fresh lime juice
22.5 ml Fresh blood orange juice
22.5 ml 1:1 Agave syrup*
Pinch Himalayan pink salt (or kosher salt – not iodized table salt)
1 Dehydrated blood orange wheel
1 Basil sprig for garnish
METHOD:
Add the two basil leaves to the palm of your hand, and clap – this released the oils.
Tear the leaves in half, and add to a shaker with the tequila, lime, blood orange juice, agave syrup & salt.
Add the ice and close the shaker. Shake hard for 5-7 seconds.
Fill a rocks glass with ice and using the micro tea strainer (to catch the basil pieces) and hawthorn strainer (to hold the ice back), strain the cocktail into the glass.
Place the dehydrated blood orange wheel down the inside of the glass and take the basil sprig and gently tap against your wrist to release the oils.
Add the basil spring, stem side down, into the glass alongside the blood orange wheel.
*1:1 Agave Syrup – yield 500 ml
300 ml Boiling water
300 ml Organic agave syrup
Add both ingredients into a food-safe container and stir until dissolved.
Once cool, add to a bottle, and close the cap.
Add a date and name label, store in the fridge until use (you can use this right away).
The syrup will keep up to 7-10 days refrigerated.