The Most Classic Tequila Cocktail, Now in Frozen Pop Form
Aug. 25, 2016
Imagine a Tequila Sunrise. Now imagine it in Popsicle form. What would be cooler than that? (Uh, nothing.)
These Tequila Sunrise Freezer Pops are a sweet and sophisticated spin on one of — if not the — most classic summer cocktails of all time. Whip up a batch for your next alfresco shindig and be sure to have extra napkins on hand; they'll be a bit messy, but that's just part of the fun.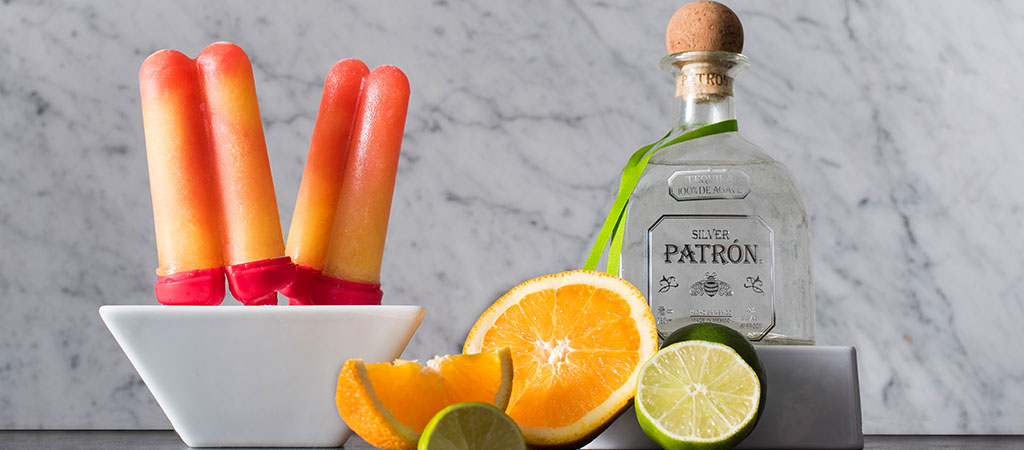 Tequila Sunrise Freezer Pops
Makes 3 drinks
4 oz Patrón Silver
16 oz (2 cups) freshly squeezed orange juice with pulp
2 tsp light agave nectar
2 tsp Key lime juice
2 Tbsp grenadine syrup
In a blender, combine the Patrón Silver, orange juice, agave nectar and Key lime juice. Divide the base between six 3-oz ice pop molds, stopping about ½ inch from the tops (about ⅓ to ½ cup per pop). Place the molds into the freezer for 15 minutes. Remove from the freezer and add 1 teaspoon of grenadine to each of the pops; the red syrup will settle down to the bottom of the molds, creating the signature "sunrise" as the pops freeze. Place the handles into the molds and freeze overnight or until completely solid. If you have trouble unmolding the pops, run them quickly under running water to release. Then serve.