Meet the 2020 Patrón Perfectionist
Presenting The Bridge, the winning cocktail from the UK, made by Giulia Cuccurullo — 2020's Patrón Perfectionist.
Jan. 31, 2020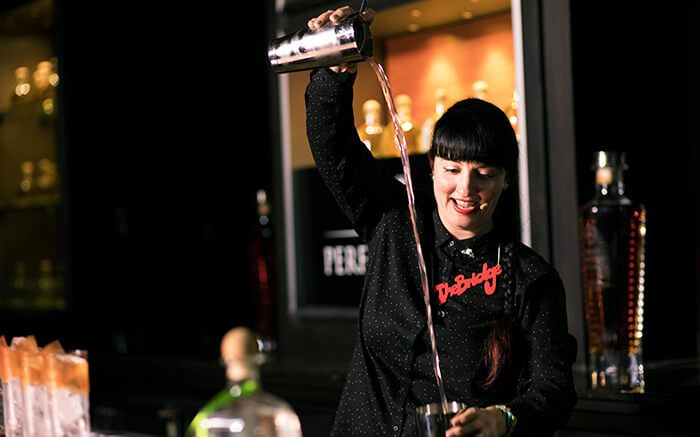 The world's premier tequila cocktail competition kicked-off in May of 2019, when 3,195 handcrafted creations from thirty-four countries were submitted in hopes of becoming world-renown. Of those entries, twenty-two bartenders won regional Perfectionist titles and moved on to the global semi-finals at Hacienda Patrón in the Highlands of Jalisco, Mexico.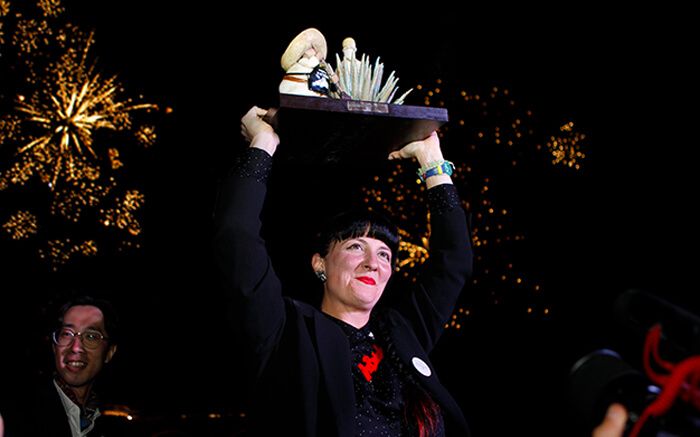 In January of 2020, the heat was on. Once at Hacienda Patrón, the finalists went head-to-head recreating their tequila concoctions in front a panel of distinguished judges. After two rounds of elimination, Giulia Cuccurullo and her cocktail, The Bridge, took the 2020 Patrón Perfectionist title. And though the experience was the ultimate competition, friendships were made, techniques and flavor profiles from around the world were shared, and a community of world-class mixologists was formed.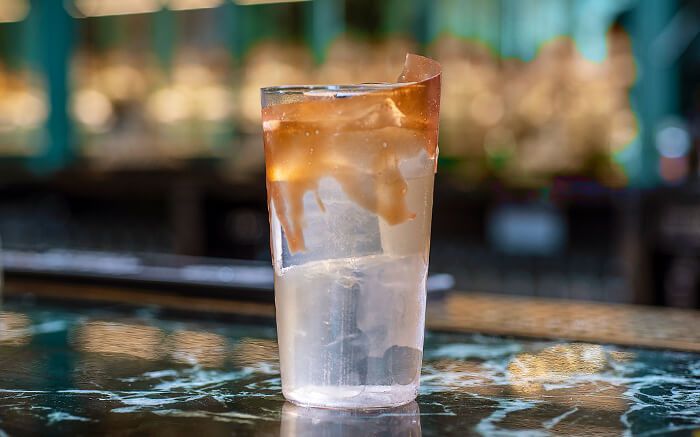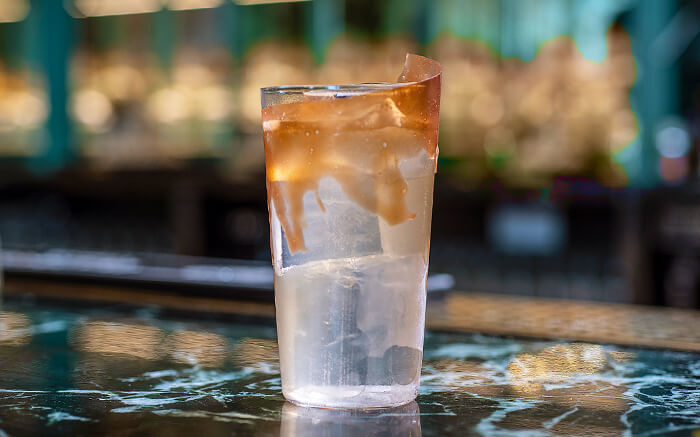 The Bridge
1.7 oz (50 ml) Patrón Silver
1.7 oz (50 ml) Rhubarb cordial*
1.0 oz (30 ml) Fortified wine blend (2 parts MARTINI Riserva Speciale Ambrato vermouth : 1 part Cocchi Americano)
1.0 oz (30 ml) Tomato water**
1 dash of Salt solution
Garnish with tomato and rhubarb leather***
Combine all ingredients in an ice-filled cocktail shaker and throw to chill
Serve on clear ice in a highball glass
Garnish with tomato and rhubarb leather***
*Rhubarb cordial
2.4 lbs (1.1 kg) trimmed rhubarb
1qt (1 L) water
16 oz (450 g) super fine (caster) sugar
0.4 oz (10 g) malic acid
Separate the rhubarb in 4 bags with water, vacuum seal them, and cook for 1 hour at 140°F (60°F) in a Bain Marie. Squeeze the bags to break the rhubarb, then blend everything. Centrifuge at 4700 rpm for 20 minutes at 17.6°F (-8°C). It can also be strained with a coffee filter multiple times. Strain, add sugar, heat the juice, and bring the sweetness to 35 on a brix meter. Add malic acid.
**Tomato Water
6.6 lbs (3kg) cherry tomatoes
Blend all tomatoes together and pass through a coffee filter. Bottle collected liquid.
***Tomato & Rhubarb Leather
5 oz (150 gr) leftover tomato solids from producing the tomato water
7.5 oz (220 gr) tomato sauce
3.2 (92.5 gr) sugar
1.6 oz (50 gr) water
0.7 oz (20 gr) Pectin NH
2 full spoons of rhubarb solids
0.21 oz (6gr) citric acid
0.17 oz (5gr) malic acid
Drop of oil
Blend everything together and bring it to 104°F (40°C) (possibly with a thermomix, so it can still blend when it cooks, or something similar)
Add Pectin NH and sugar (mix them together first to avoid lumps), then blend. Bring everything to 194°F (90°C) for 5 minutes.
Add malic and citric acids to the mixture and blend again. Allow the mixture to cool down a bit and while still warm, spread a thin layer on an oven tray covered by cling film. For ascetical purposes, the edges should not be too even.
Cook it slowly or use a dehydrator at 113°F (45°C) for 4 to 5 hours. Remove from oven or dehydrator while it is still elastic, before it becomes too hard.