Time to Revisit a Classic: The Tequila Sunrise
Our #SecretDiningSociety host city of Phoenix is home to a cocktail that's often overlooked: the tequila sunrise.
Apr. 13, 2016
Remember the tequila sunrise? Yes, that tropical-looking mix of tequila, orange juice and grenadine that brings back memories of college spring break parties and your Aunt Peggy sipping on a cherry-adorned drink at the family barbecue.
It turns out the original recipe is much different from what you may remember, as we discovered when our recent Secret Dining Society hit Phoenix, the home of this classic cocktail.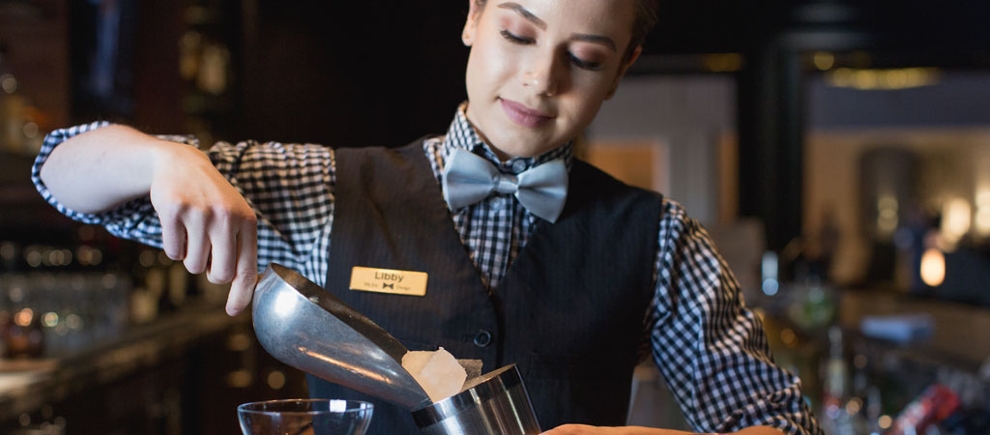 Photo: The Camby Hotel
"People feel like it's an easy, fun drinking cocktail," Libby Longlott, the bartender of The Bees Knees bar in Phoenix, says. "It looks pretty, too."
You have to go back to the late 1930s or early 40s to discover that this drink looked nothing like today's grenadine-soaked sunset. Gene Sulit, an employee of the iconic Arizona Biltmore resort, created this refreshing drink for a tequila-loving customer, mixing the agave spirit with crème de cassis, club soda and fresh lime juice.
According to the resort's lead historian, Rob Razavi, and general manager, Dolan Olson, the tequila sunrise's popularity contributed to the recipe evolving over time.
Some sources say the current orange juice version can be traced back to the early 70s at The Trident in Sausalito, California. Mick Jagger and the Eagles (who recorded "Tequila Sunrise" in 1973) have been reported as fans.
Both recipes are easy to make at home, but the original version is lighter and less sweet, with berry notes from crème de cassis.
Guests can still order the OG tequila sunrise on the menu at the Arizona Biltmore today. According to Olson, it's a popular drink, because "guests order the spirited cocktail to 'taste' a bit of history."
Old or new, it's a drink worth ordering.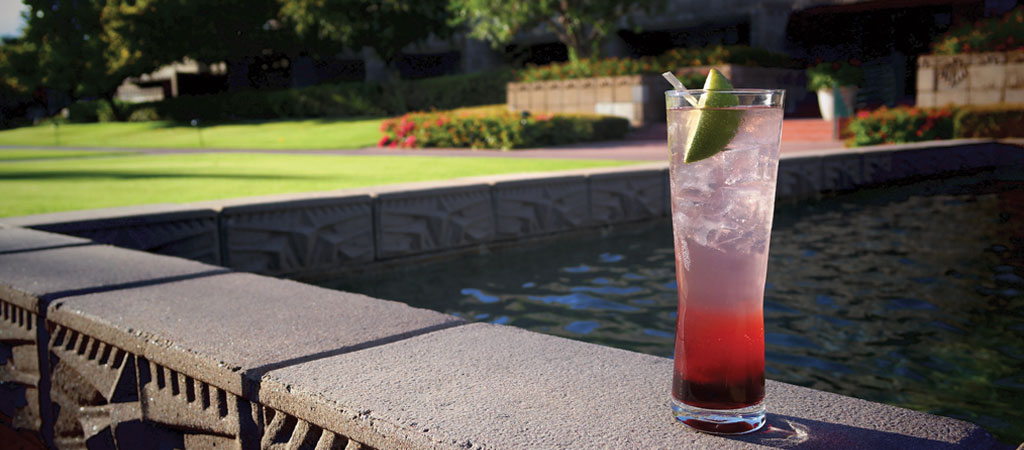 The Arizona Biltmore Original Tequila Sunrise
Makes 1 drink
1.25 oz Roca Patrón Silver
.75 oz crème de cassis
Fresh lime juice
Club soda
Ice:

Cracked Ice

Glass:

Tall Glass

Garnish:

Lime Wedge
Fill a tall glass with cracked ice. Add the tequila, crème de cassis and a squeeze of fresh lime juice. Fill with club soda. Garnish with a lime wedge.